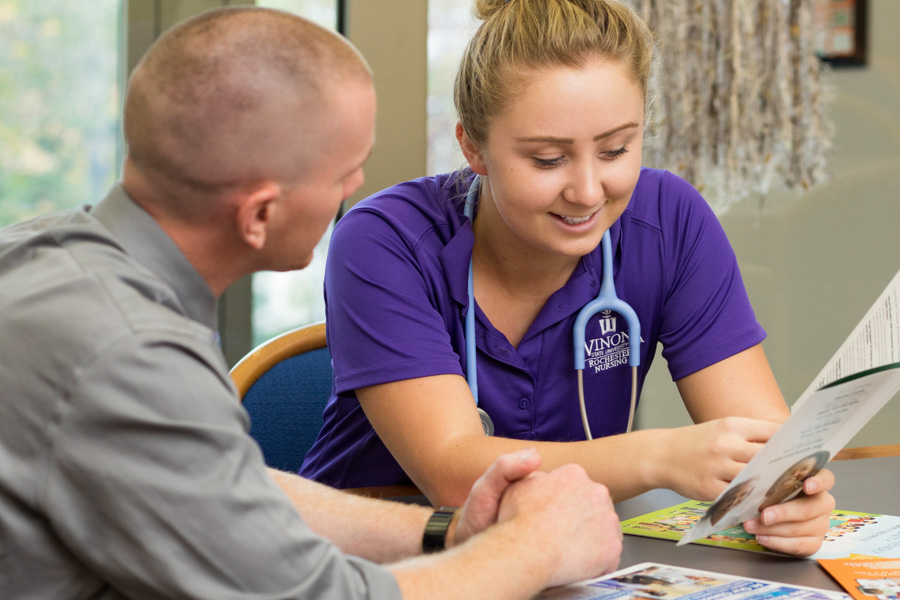 Health & Wellness Management
Bachelor's, Degree Completion
PROGRAM SNAPSHOT

Location: Online
Starting Semester: Fall Semester, Spring Semester, Summer Session
Program Credits: 51
Total Credits: 120
Return to the field as a certified health coach. Address the most prevalent health concerns of our time. Inspire others to live healthier lives.
Why Study Health & Wellness Management at Winona State University?
Health coaches are important members of the healthcare team. They help individuals create and sustain wellness lifestyle changes as recommended by their healthcare providers.
Health coaching is also now a billable service for health insurance companies. This field is growing in demand and is already changing the future of health care delivery.
That's where the online Health and Wellness Management (HWM) bachelor's degree at Winona State University comes in.
This program offers a unique combination of foundations in lifestyle medicine, leadership, and communication with cutting-edge fitness technology and applied analytics.
Ready to create a culture of wellness? It's time to complete your degree with the HWM program through WSU's Healthcare Leadership and Administration (HLA) Department.
95% of HWM Students Agree
they were prepared for career advancement and graduate studies. They also say the professors and advisors were approachable and supportive, and the interdisciplinary curriculum provided personal growth opportunities.
What Will You Learn as a Health & Wellness Management Major?
As an HWM major, you'll analyze and critique the health and wellness field by using evidence-based practices in your own workplace and community.
You'll also:
learn how to successfully lead, communicate, assess, plan, develop, and execute wellness programs and policy.
enhance your skills in management and leadership, communication, program planning and assessment, and policy development.
gain a better understanding of cultural sustainability and public and community health.
Your coursework will prepare you to work in a variety of environments, from team-based healthcare and non-profit organizations to government, corporate, and community settings.
You'll even complete projects that build real-world experience, connect you with professionals currently working in the health and wellness field, and advance your earning potential.
Stretching into a New Role
Cheryl Ferrill '22 returned to college after 40 years to switch career paths.
With her HWM degree, she also chased her passion and opened her own yoga studio in honor of her late mother.
Read Cheryl's Warrior Journey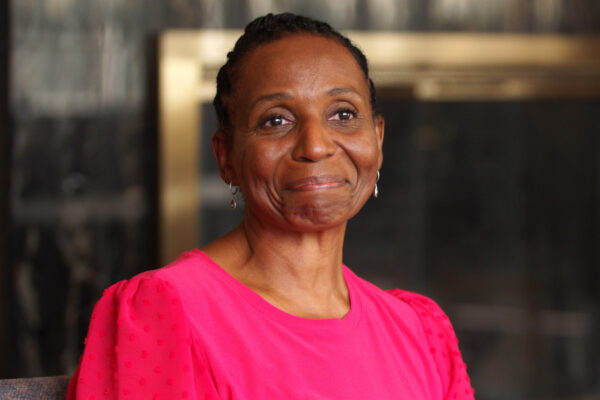 Graduation Requirement
Aside from major- or minor-specific requirements, you'll need to complete additional requirements through the General Education Program (GEP) to earn your degree from Winona State University.
Learn More about the GEP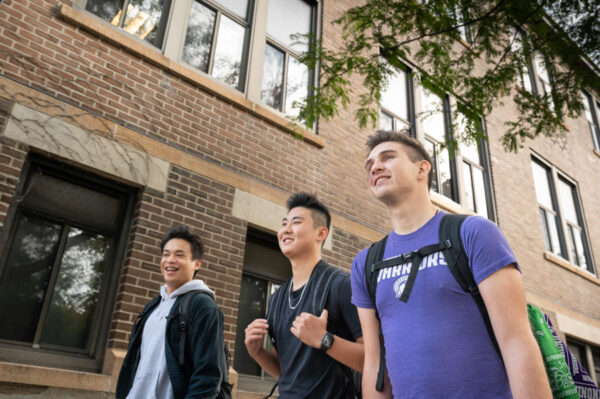 Program Highlights
The Health and Wellness Management program features flexible coursework, competitive certification, and personalized advising.
Hear from Health & Wellness Management Alumni
My time at Winona State University has been nothing short of amazing. I've learned so much that I will carry with me into the next chapter of my life.
Cole Christianson '22
The HWM program was a lifesaver for me. The flexibility of an all-online program was exactly what I needed.
Alyssa Reiff '21
One of the values of this program was completing presentations and projects to help understand different aspects of the healthcare industry, including creating a health and wellness program for Mayo Clinic.
Damian Paulson '21
According to the Bureau of Labor Statistics, the field for health education specialists and community health workers is predicted to grow 17% by 2030.
With a bachelor's degree in Health and Wellness Management, you can achieve the following job titles and work for the following employers.