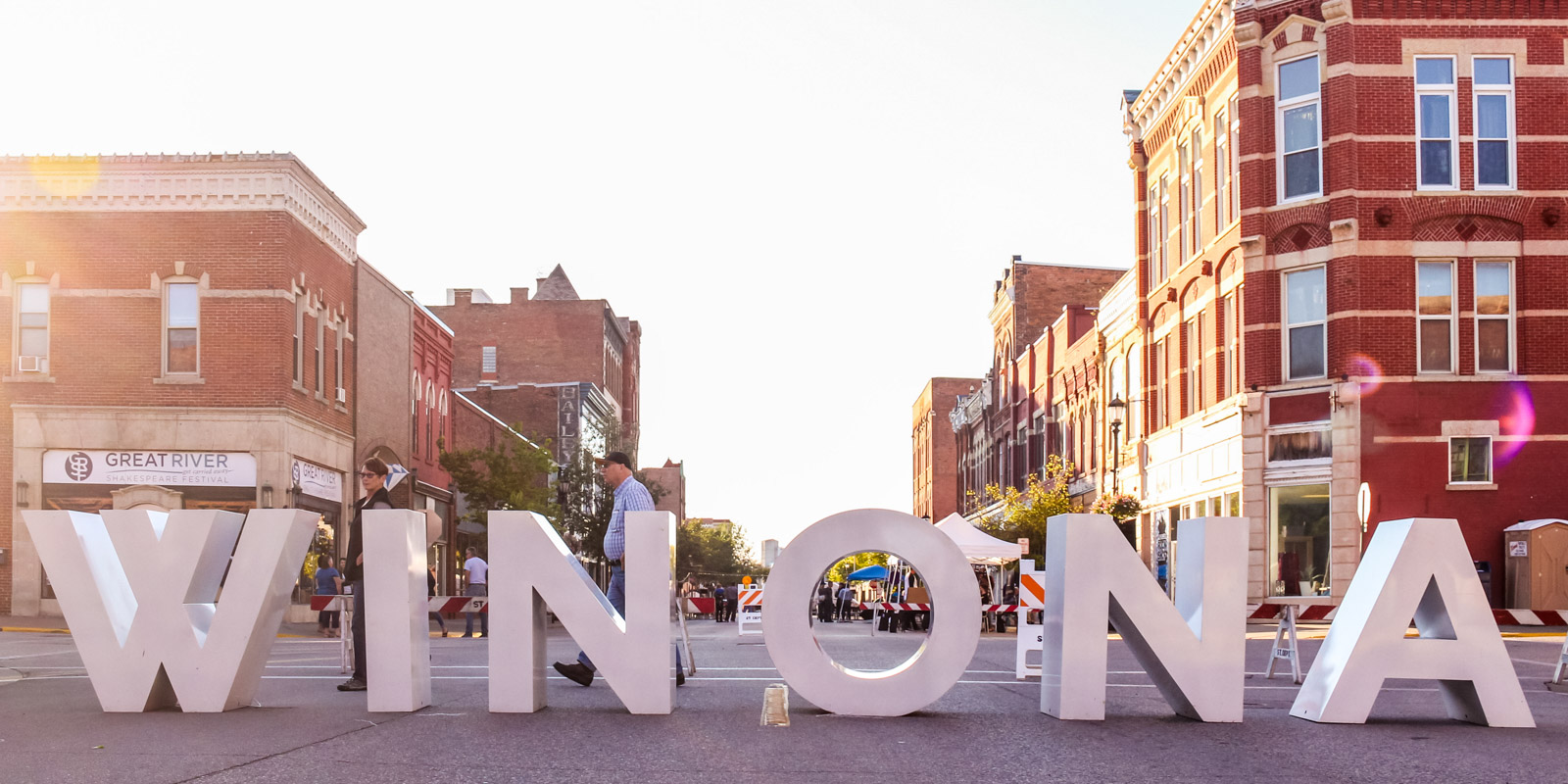 Life in Winona
As a WSU student, you're part of both our on-campus community and the Winona area community.
Full of surprises and stunning scenery, Winona is like a giant outdoor playground.
More than just a beautiful place, Winona is a historic river town with its own vibe. New restaurants, retail spots, and coffee shops are popping up all the time.
Winona is also a city known for its numerous festivals, live music and theater performances, and art museums.
Living in Winona is seriously the best of both worlds. You've got the charm, comfort, and community-feel of a smaller town for your everyday life and easy access to big-city attractions in Rochester and the Twin Cities when you want to go all out.
What's There to Do in Winona?
There's a ton of entertainment to keep you busy between the bluffs!
Those Views, Though
Known for its natural wonders, the City of Winona has a variety of outdoor recreation activities nestled among the towering bluffs and along the mighty Mississippi.
Admire the natural beauty from your lakeside hammock or get all up in it rock climbing, paddling, and hiking.
You can't miss Sugar Loaf welcoming you to Winona. And be sure to take in the scenic views at Garvin Heights at least once while you're here. Both these iconic spots offer a great panoramic view of the lakes, Mississippi River, and WSU campus that truly never gets old.
Wi-Fi for the Win
Being outside doesn't mean you have to disconnect from your devices.
You have access to free WSU Wi-Fi on campus and at Lake Park as well as at city parks like Levee Park.
This means you can lay out in the sun and catch up on Spotify playlist recommendations… or your homework, of course!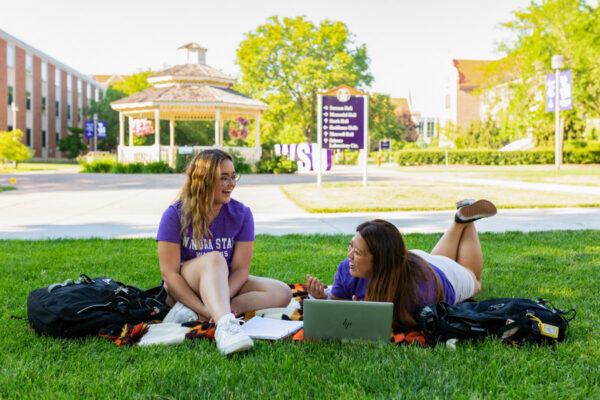 Free Bike Checkout
Want to take a ride by the lakes or run an errand across town?
Students can borrow a bike at no cost through the Student Union Resource Center in Kryzsko Commons.
For the Artsy Among Us
Winona is home to a wide range of art, music, and theatre opportunities, along with museums and collaborative creator spaces.
Plus, Winona loves a good festival.
Each year, you can enjoy: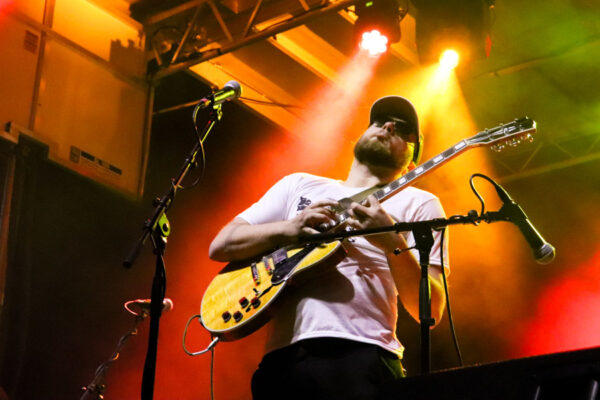 Eat, Shop & Drink Coffee
We've got familiar chains and local shops, boutiques, and eats, including the best donut place in all of Minnesota (maybe the world) and ice cream and coffee shops on every corner of town.
You're always within walking distance of something delicious.
Hottest Coffee Shops in Winona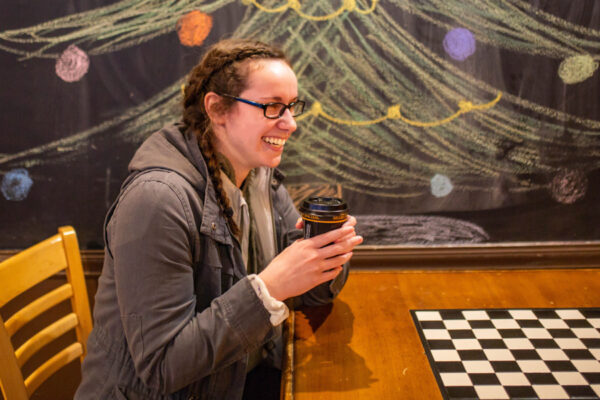 In downtown Winona, you'll find artisan shops selling hand-crafted jewelry and art, local bookstores, and charming gift shops.
There's also Hardt's Music, which is convenient for replacing snapped guitar strings or cracked reeds, and JimmyJams if you're looking for the newest comic books or a fresh board game.
When you need to make a Target run or stop by Wal-Mart, you don't need to go far. Those big-box stores are right on the east end of town, while Hy-Vee is on the west side.
Getting Around Winona
So, there's clearly a ton of great stuff to do in Winona—now how do you get to it?
Well, you can get to a lot of places simply by walking or biking. Getting around Winona is easy since the WSU campus is practically right in the middle of town.
It's just about 10 minutes from restaurants and shops downtown and the Mississippi River. Head in the other direction and in about 10 minutes you'll hit the lakes and be almost to the base of Garvin Heights.
Other spots around town are worth driving to, but that doesn't mean you need your own car.
Winona has a city bus that you can ride for free, you could get a Lyft, or rent a Bird escooter.