Rochester Campus
The WSU-Rochester location specializes in educational opportunities for people with busy schedules at the heart of an ever-growing metropolis.
Our Rochester location offers flexible course delivery methods—such as in person, hybrid, online, nights, and weekends—making it possible to elevate your career on your own timeline.
WSU-Rochester consists of 3 different locations throughout Rochester, MN. Our main campus, which is part of the larger Rochester Community and Technical College (RCTC) campus, is in the southeast corner of the city.
The WSU-Rochester campus is just minutes from downtown, 50 miles west of Winona, and 85 miles south of Minneapolis.
The main campus is co-located on the RCTC campus and offers undergraduate and graduate programs, along with the Student & Campus Services Office.
Address:
859 30th Avenue SE
Rochester, MN 55904
WSU-Rochester's downtown location is where you'll find the offices of Adult & Continuing Education, Academic Affairs, and Healthforce MN, along with classroom and meeting spaces.
Address:
400 South Broadway Avenue Suite 300
Rochester, MN 55904
The Heintz Center is where WSU-Rochester's Elementary Education program and STEM Village are located.
The STEM Village is a resource for southeast Minnesota teachers that also offers additional classroom space.
Address:
1926 Collegeview Road E
Rochester, MN 55904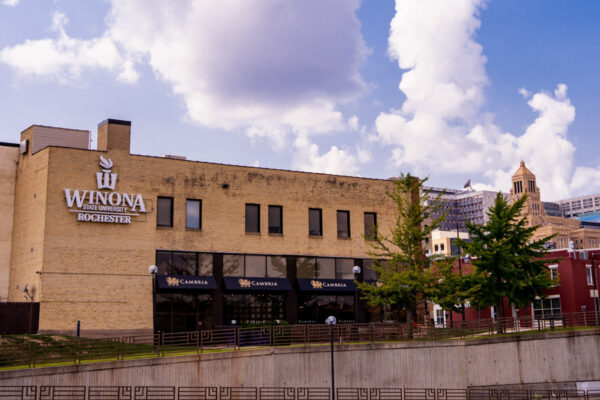 Tour WSU-Rochester
Take a virtual visit to the WSU-Rochester campus buildings where you'll have classes and access student resources.
In the Community
Our programs get students immersed in practical, hands-on experiences, while building their professional network and making a positive impact too.
You'll have the chance to work with prestigious companies like Mayo Clinic and IBM as well as community organizations and local school districts though internships, career-immersion programs, on-site professional trainings, and service-learning opportunities.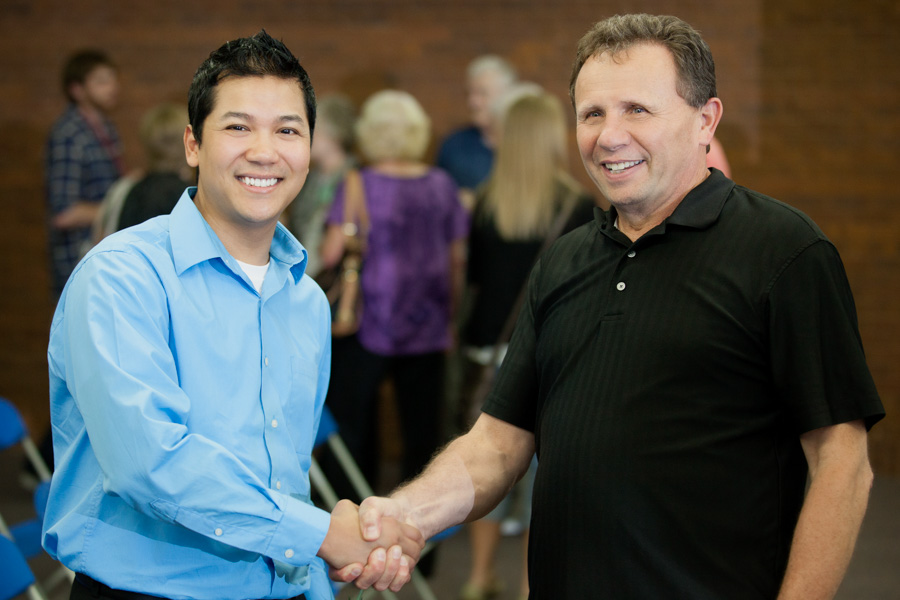 Student Support in Rochester
Can't come to campus? Take advantage of all the student resources in a way that's convenient for you.
Our team is ready to support you by phone, email, and online appointments.
Whether you need support in a class, want to prepare for graduation, or are looking for financial aid information, the Student & Campus Services staff are here to help you pursue your degree.
In addition, visiting advisors from Access Services, Admissions, Financial Aid, Counseling Services, and other Winona-based departments make regular trips and appointments to further support WSU-Rochester students.
WSU-Rochester provides graduate students with a computer lab and study space, located in East Hall 101.
This lab is for the exclusive use of WSU graduate students, and it's equipped with 2 computers loaded with the latest WSU software and a network printer.
WSU-Rochester students have access to treadmills, ellipticals, free weights, lifting machines, and other exercise equipment in the on-campus Fitness Center as well as open gym time.
Need help with a paper or tutoring to help you grasp a certain topic? The Learning Center provides the support you need to succeed in a variety of undergraduate subjects.
You can also take advantage of online tutoring options with WSU Tutoring Services.