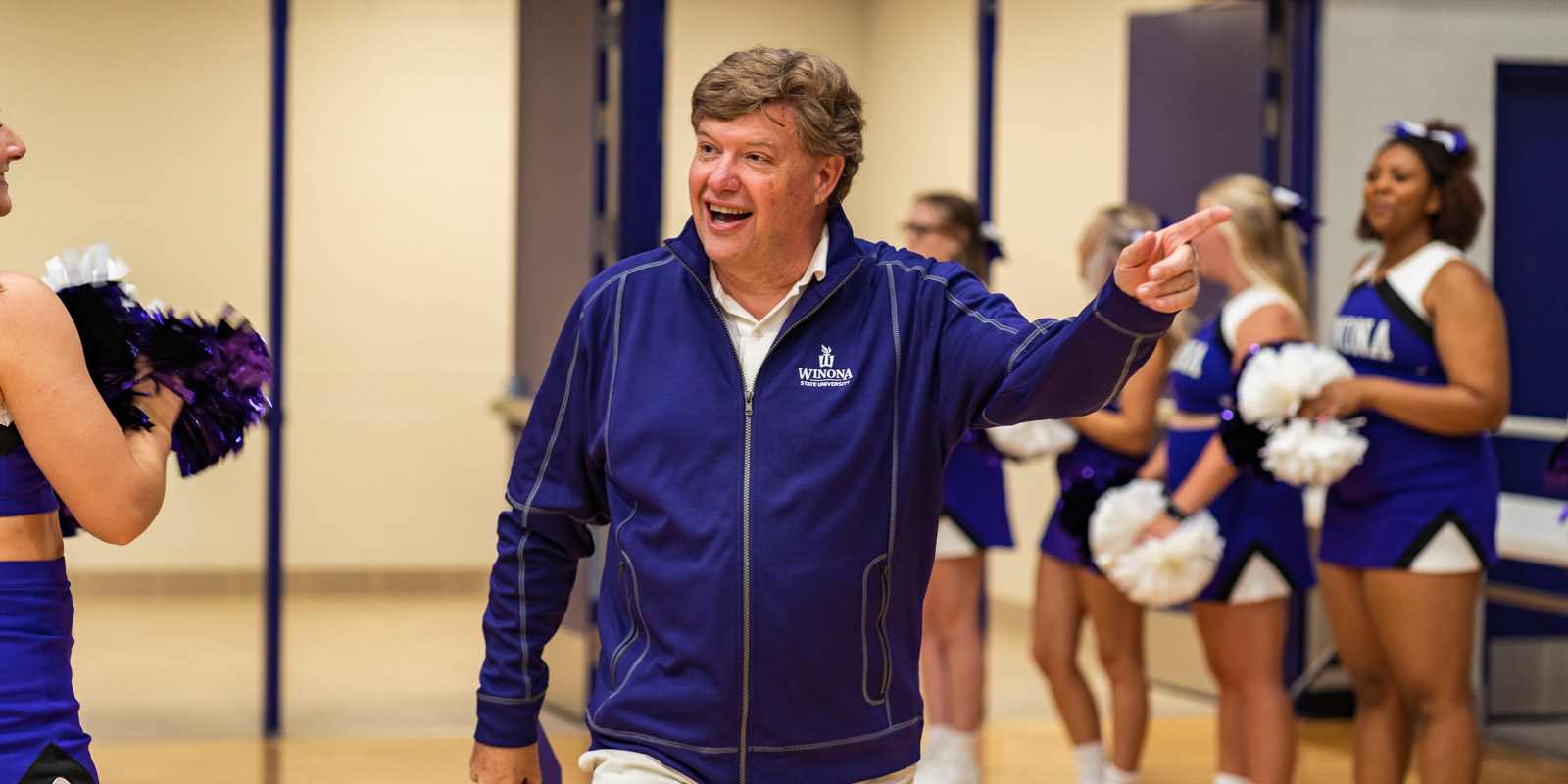 President Scott Olson
Dr. Scott R. Olson was appointed the 15th president of Winona State University on May 16, 2012.
President Olson grew up in suburban Minneapolis and earned his PhD from Northwestern University in Evanston, Illinois.
In 2004, he won an Emmy Award and a Cine Golden Eagle Award as Executive Producer of a documentary film about digital learning.
Hear about campus news and learn more about President Olson on his blog.
President's Insights Blog
Olson has served on 21 different international, national, and local boards, including current service with:
Great River Shakespeare Festival Board of Directors
Higher Learning Commission Institutional Actions Council
WSU Foundation Board
Chair of the Executive Alliance of HealthForce Minnesota
Prior to joining Winona State in 2012, Dr. Olson served at Minnesota State University-Mankato as:
Academic Provost
Vice President for Academic and Student Affairs
Professor of Communication Studies
During his time at Minnesota State-Mankato, the university saw significant growth in enrollment, diversity, innovation, industry partnerships, international programs, system collaboration, and applied research.
He served as Dean of the College of Communication, Information, and Media at Ball State University and as a faculty member at Central Connecticut State University.
Olson also served for one year as Interim Vice Chancellor for Academic and Student Affairs in the Minnesota State Colleges & Universities system.
Through a $20 million gift from the Lilly Endowment, he was able to create the Global Media Network (which won a national award from the American Council on Education) and the Center for Media Design.
President Olson is an orator known for seamlessly interweaving references as varied as Shakespeare and the Greek philosophers, pop culture icons such as Americana musician Bruce Springsteen, and TV's True Detective—juxtaposed among Biblical text and stanzas borrowed from Lutheran hymnals.
In his annual Welcome Week speeches, Dr. Olson uses rich metaphor to share his vision for the upcoming academic year and takes the opportunity to remind WSU faculty and staff of their Warrior spirit and shared community-minded mission.