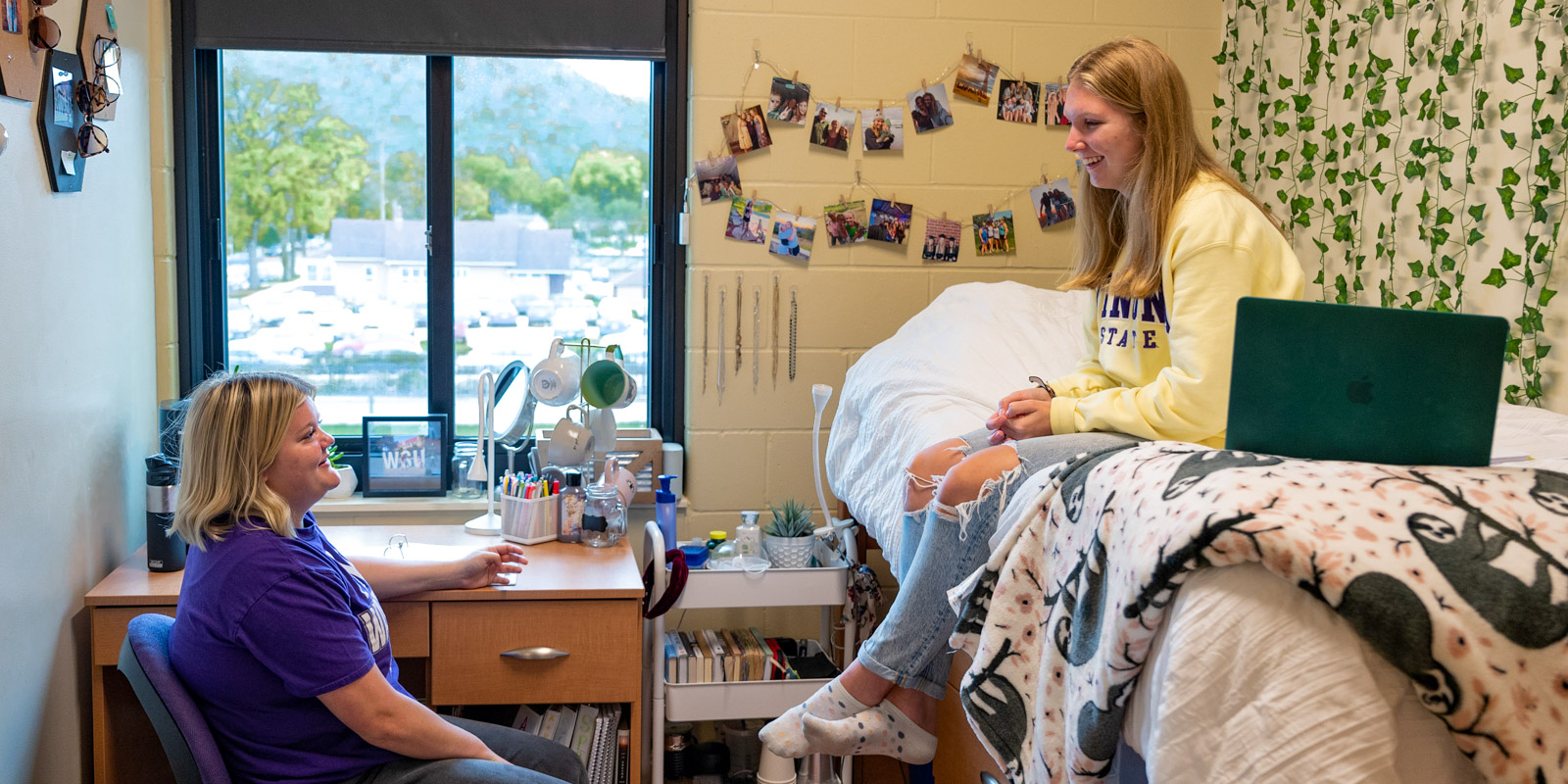 Housing & Dining
Our residence halls are the heartbeat of WSU. And our students will agree.
When living on campus in Winona, you'll enjoy:
Convenience. Easy access to classes and campus resources.
Comfort. Safe, secure living with all the amenities.
Community. All your friends in one place.
You'll be in the middle of just about everything on campus and also in between the lake parks and downtown Winona.
WSU-Rochester is a commuter campus, so WSU does not offer University housing in the Rochester area.
Housing Options
Take your pick from the variety of housing options from single rooms, double rooms, suite-style living, and more.
All our living options have shared spaces for studying and connecting, making it easy to find new friends.
Plus, you have tons of amenities like furnishings, free cable and WiFi, free on-site laundry, and door security built right in.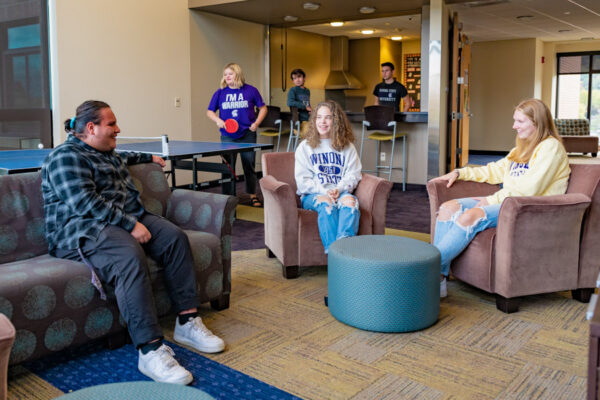 You'll also have resident assistants who will look out for you and answer any questions. So while you'll be moving away from home, you won't be totally on your own.
Gender-Inclusive Housing
Gender-Inclusive Housing is an option for students who would feel more comfortable living in a single room with a community restroom and shower that are designated as gender neutral.
In this designated area of Conway Hall, all rooms are single occupancy (meaning no doubles, no roommates). The gender-neutral restroom is shared by all students on the floor regardless of gender identity, expression, sex, or sexual orientation.
Gender-Inclusive Housing is also available to upper-level students in Kirkland Hall and East Lake Apartments.
Gender-Inclusive Housing is not the same as co-ed housing. In co-ed housing, students of different gender identities live in nearby rooms while maintaining separate bathroom facilities. Co-ed housing is available in other residence halls.
Apply for Housing
The sooner you complete your housing application, the more likely you'll get the hall and room you prefer—especially for high-demand suite-style units in Haake and Kirkland halls.
There is a non-refundable $250 deposit to guarantee your spot, and you'll need your StarID login to access the housing application.
Dining Options
You gotta eat. We've got you covered on the food front.
From made-to-order meals to late-night snack attacks, the on-campus dining hall and retail locations will give you the fuel you need when you need it.
GET Mobile Ordering
Skip standing in line and order your meal to-go with the GET mobile app.
Use your meal plan or a credit card to place an order and pick it up in just 15 minutes.
Try GET Mobile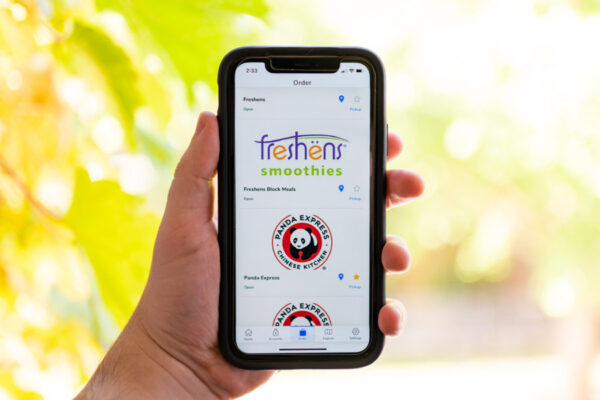 Meal Plans
All students living in the residence halls are required to have a residential meal plan. Students living in East Lake Apartments or off-campus can choose to purchase either meal plan.
Contact Us
Questions about living on campus? The Housing & Residence Life team is here to help.