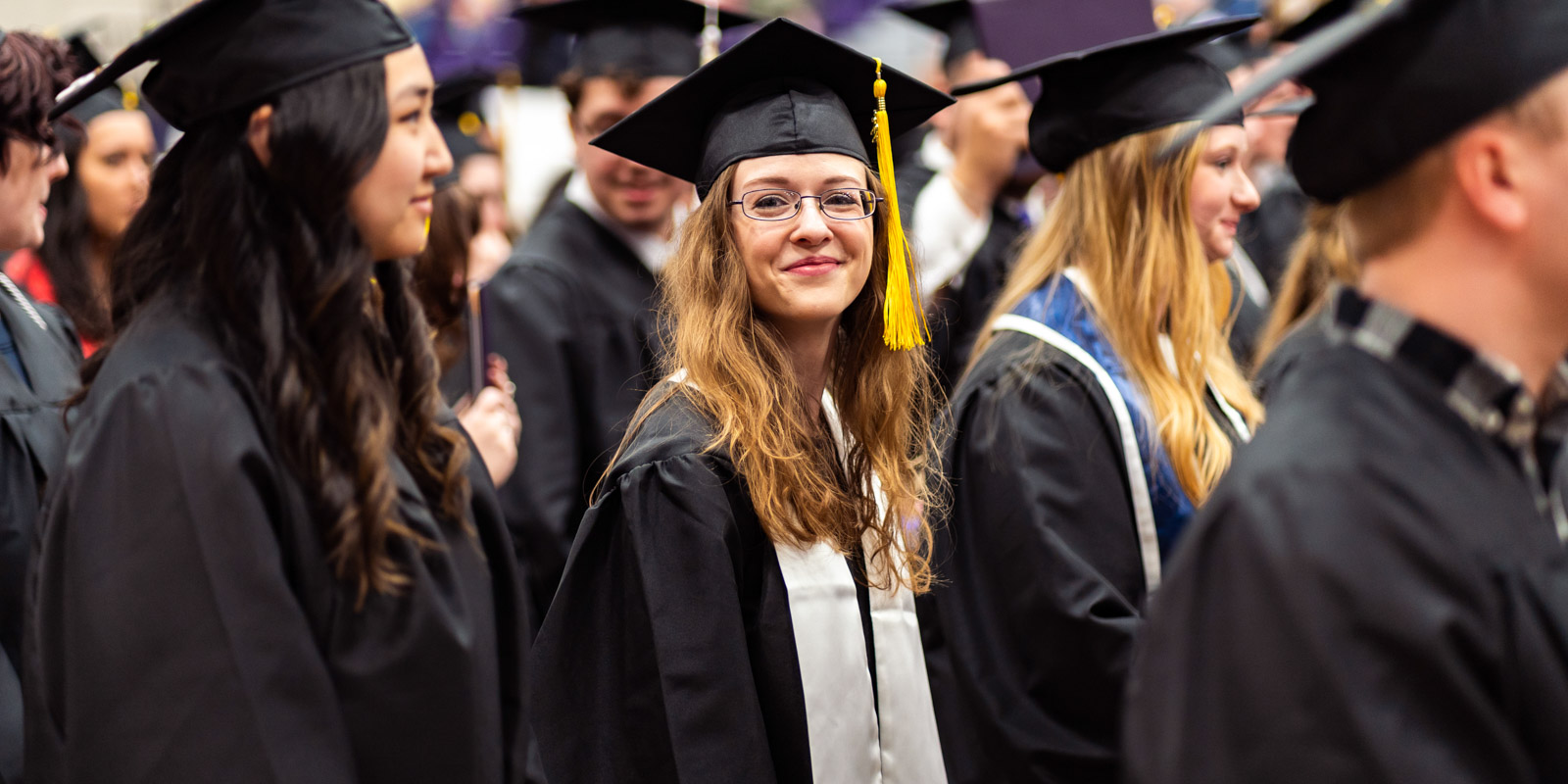 Alumni
Once you join our community, you're a Warrior forever. Though you may have left campus, we're always here for you
More than 66,000 Winona State University alumni, powered by purple pride, carry on the experiences they had while students through their lives.
Our global network of alumni makes a difference everywhere they go—in their homes, their businesses, and their communities.
Follow Us on Social
Keep in touch and build your network with fellow Warrior alumni by following WSU Alumni & Friends on social media.
Events
Alumni are welcome to gather and reconnect at many events throughout the year.
Return to campus to relive some college memories and make new memories at events held across the United States.
Join in campus traditions
Game Day Experience
Fun, food, and community are coming to Johnson Street prior to Winona State Football home games!
All are invited to the Game Day Experience to enjoy free food trucks, giveaways and contests, Warrior Kids Zone, and the all-time favorite Warrior Walk.
Join in for #WinonaGameDay!
Homecoming
There's no better time to show your Warrior pride than at Homecoming, the biggest alumni gathering of the year.
Each Fall, thousands of alumni return to their alma mater for a special celebration of community and to join with fellow alumni, current WSU students, and the community to enjoy both planned and spontaneous festivities!
Sweetheart Weekend
On Sweetheart Weekend, all couples who met in Winona or at WSU are welcome to come "home" and rekindle their romance at the place where it all began.
You're encouraged to attend, even if you didn't meet at WSU, but discovered later that you both went to school in Winona.
Day Trips & Travel Programs
From trips and theatre productions to tours of California wine country and international travel, there's a variety of opportunities to explore the world with day trips and travel programs organized through the WSU Retiree Center.
These experiences are open to everyone including alumni, faculty, and retirees.
Suggest an Event
Have an idea for an alumni event? Let us know!
The Alumni Engagement Office is always looking for new ways to help alumni stay connected with each other and the University.
Contact the Alumni Engagement Office at alumni@winona.edu. Please give us at least 6 weeks notice to properly plan and market events.
Stay Connected
Graduating doesn't mean saying goodbye to Winona State University.
There are so many ways to stay connected to college friends, to faculty and staff who impacted your career, even to the campus and city in general.
Whether you're a new grad or a long-time alum, here's how you can get involved at WSU.
Road Warrior
Road Warriors is a new program that gives graduates the chance to promote WSU at local college fairs or college days.
You'll be joining the Alumni Engagement and WSU Admissions teams and helping us cover promotional events we can't personally attend.
Make a difference in new students' college decision journeys by signing up as a Road Warrior today.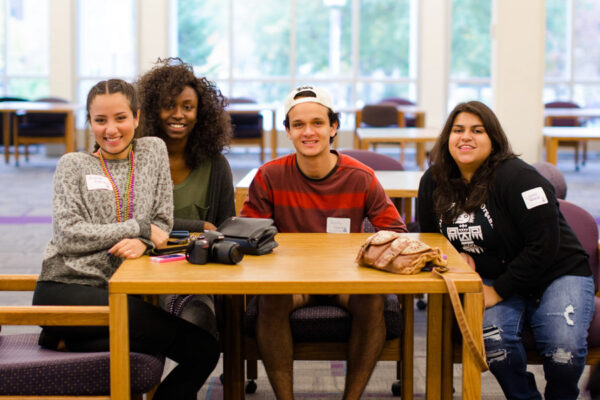 Regional Warrior
Meet up with other WSU alumni in person by joining a chapter near you.
As a Regional Warrior, you'll get to know your Warrior Neighbors, coordinate and attend events, get the latest campus news, and support current WSU students with scholarships and more.
Email the Alumni Engagement Office at alumni@winona.edu for more info.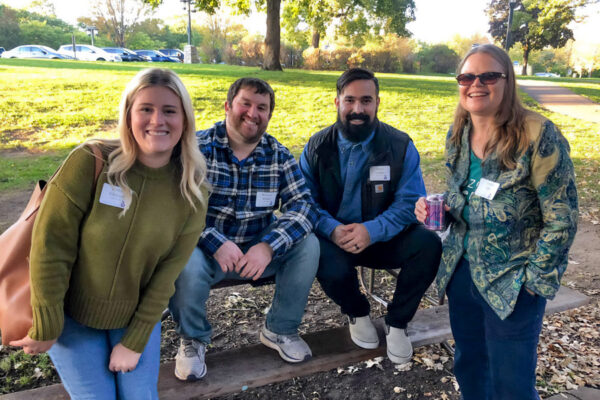 Nominate a Distinguished Awardee
Each year at Homecoming, WSU recognizes individuals for their outstanding commitment to the University, to its mission, and to improving our world.
Do you know an alum who embodies the Warrior Spirit? Consider nominating them today!
Warrior Network
In the WSU Network, alumni professionals volunteer their time to motivate and mentor current students who are eager to prepare themselves for success.
You can mentor a student virtually or in person.
Become a Mentor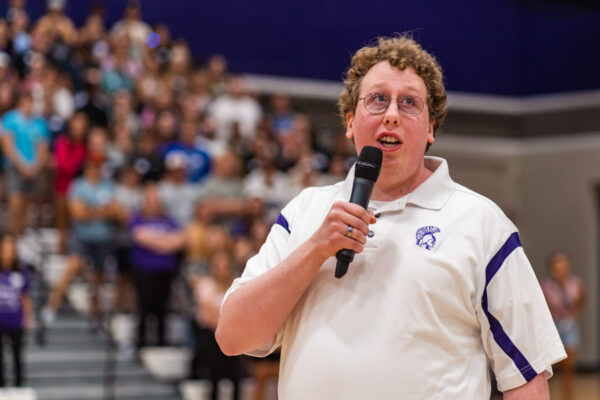 Warrior Neighbor
The Warrior Neighbor program is a way for WSU alumni to stay connected to fellow Warriors.
Through an interactive online map, more than 100 engaged alumni have volunteered to be a point of contact for fellow Warriors to help them make meaningful connections in their community and professional networks.
Learn More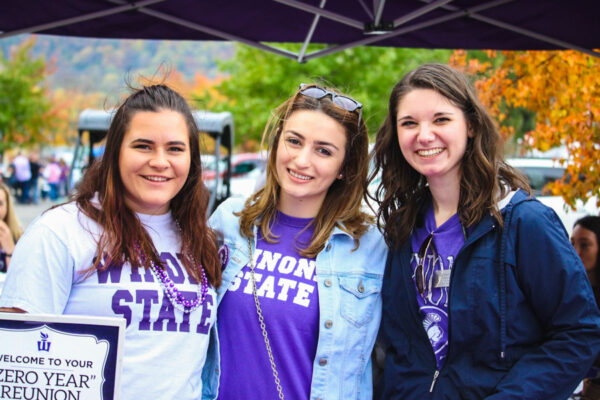 Warriors Forever Kits
Life is full of many special occasions. With Warriors Forever Kits, you can bring your Warrior pride into any type of celebration and share WSU with those around you.
The Alumni Team will mail the Warriors Forever Kit directly to you at no cost. Only one kit can be requested per year per household while supplies last.
Support Scholarships & Initiatives
With the generous support of alumni like you, WSU is able to pursue initiatives that improve campus facilities and educational programs to meet the changing needs of our students, faculty, and staff.
Make a Gift
Starting a scholarship can make it possible for students to earn their degrees at Winona State. Every dollar makes a difference!
Contact Us
In the WSU Alumni Engagement Office, we like nothing better than to serve you and help you stay connected to the University and each other.
Along with the WSU Alumni Advisory Board, we plan events and programs to do just that.
So, if you have a great idea or would like to help, just get in touch. We're here for you!
Alumni Relations Office
alumni@winona.edu
507.457.5027
Somsen Hall 206
Winona State University
PO Box 5838
Winona, MN 55987
Tracy Hale
Director of Alumni Engagement
Machelle Carney
Office Coordinator for Alumni Engagement
Alumni Advisory Board
The Alumni Advisory Board (AAB) consists of alumni volunteers who have a variety of occupational and economic backgrounds.
This tight-knit, generous, and passionate group of alumni volunteers does amazing work to build strong, lifelong relationships between the University and its alumni and friends. They provide general counsel and support for activities and programs to build alumni engagement.
AAB members meet virtually 6 times per year for one-hour meetings, along with one in-person gathering on campus each semester.
Email alumni@winona.edu to request the AAB goals, expectations, and membership responsibilities.