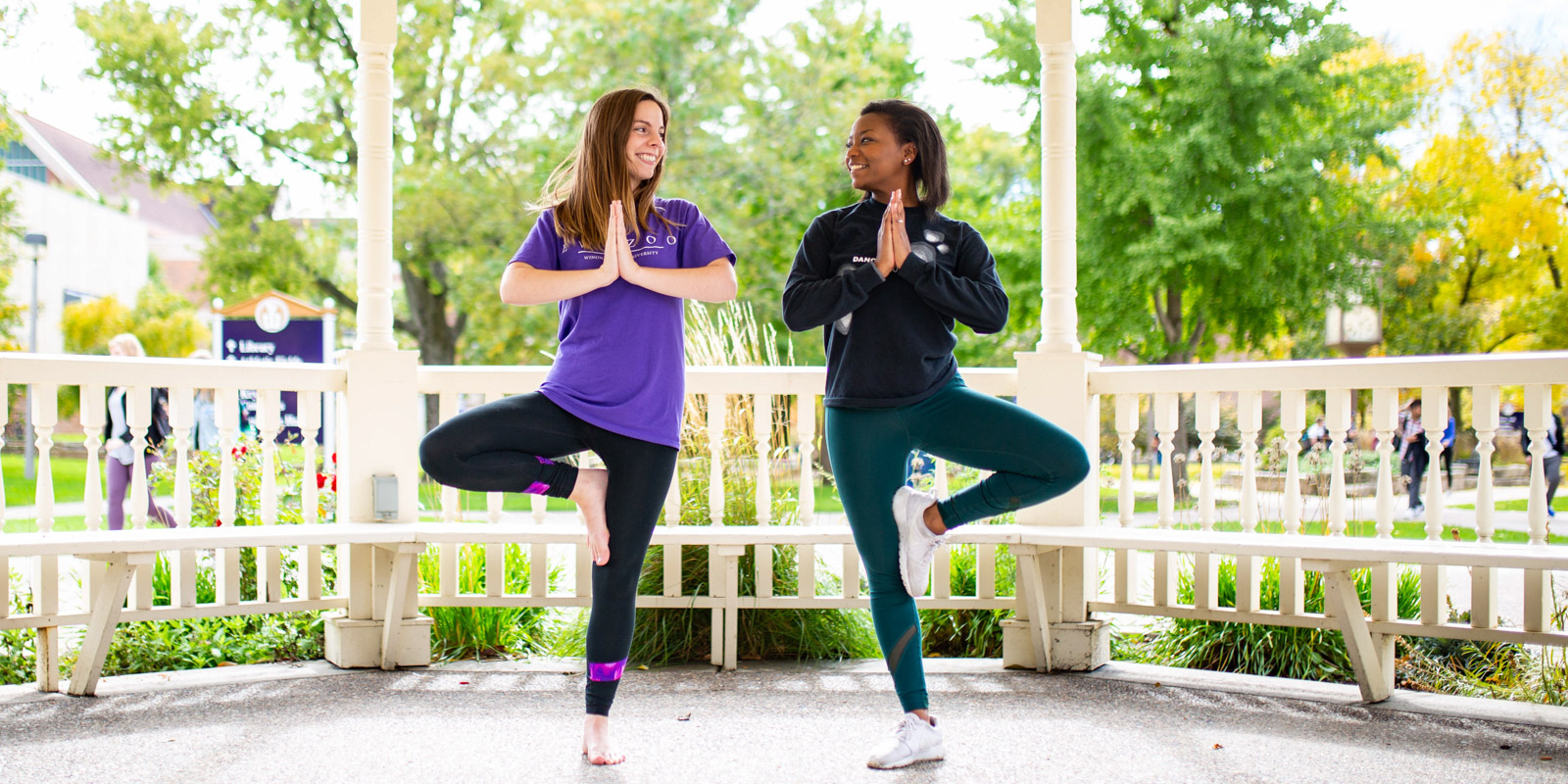 Health & Wellness
Take advantage of all the wellness resources to take care of your well-being and lead an active life at Winona State.
From fitness facilities to mental health services, you can rely on WSU to make sure you're always on your A-game.
Fitness Center
Work toward your healthiest self with free weights, treadmills, rowing machines, open basketball courts, a running track, and more at the Fitness Center.
Fitness Center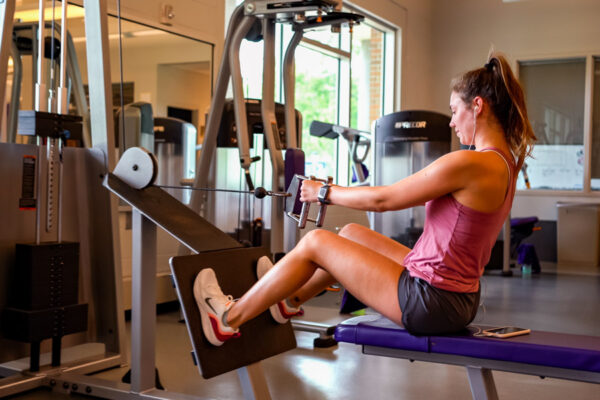 Fitness Classes
Who doesn't appreciate a workout buddy or two, or 20? If this is your attitude, you'll love the group fitness classes open to all students.
Whether you're in the mood for calming yoga or high-intensity cardio, WSU has you covered.
Fitness Classes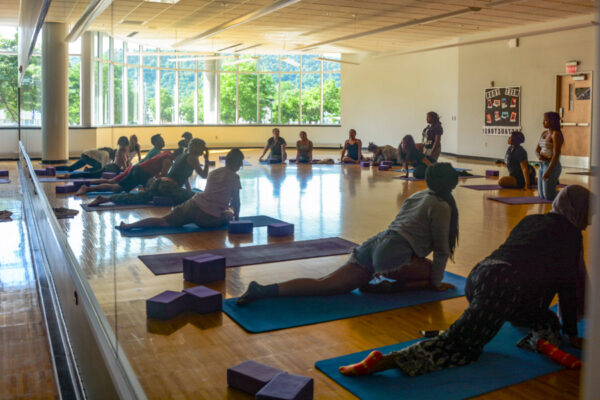 Memorial Pool
If you love to swim, break out a beach towel and your swimsuit and head over to Memorial Hall Pool.
Perfect your butterfly stroke during lap-only sessions or splash around with friends during open swim times.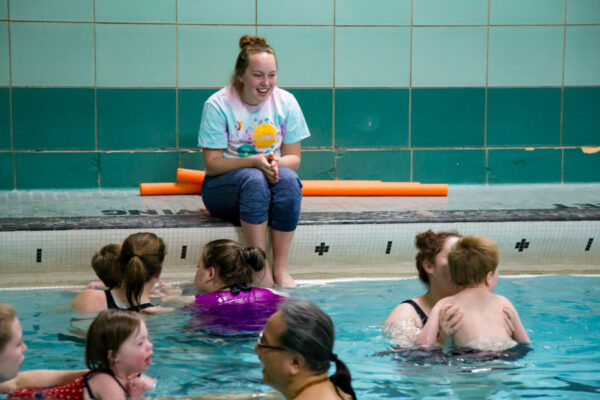 Climbing Wall
Ready to learn the ropes? WSU has the largest university climbing wall in the Midwest.
With nearly 6,000 square feet of climbing surface and 2 bouldering walls, any thrill seeker is bound to get a fun workout in whenever they want.
Wabasha Climbing Wall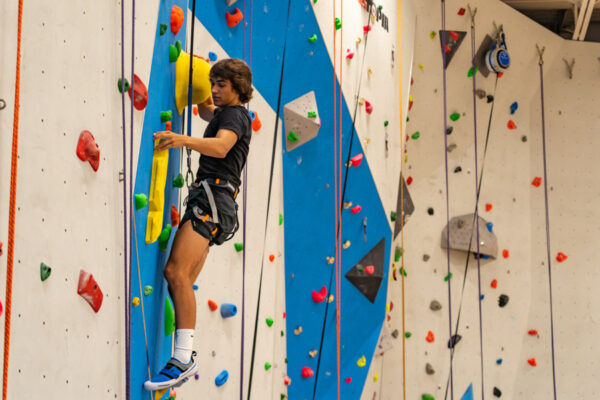 Fitness Resources in Rochester
WSU-Rochester students have access to treadmills, ellipticals, free weights, lifting machines, and other exercise equipment in the on-campus Fitness Center as well as open gym time.
Free Bike Checkout
Want to take a ride by the lakes or run an errand across town?
Students can borrow a bike at no cost through the Student Union Resource Center in Kryzsko Commons.
The Health Services team in Winona has you covered from head to toe with primary care and specialty services for injuries, illnesses, and immunizations.
Students in Rochester can also stop by RCTC Student Health Services to get treated for minor illnesses, emergency first aid, diagnostic tests, and mental health counseling.
Counseling Services
Your mental health is just as important as your physical health.
If you want to talk to someone or need support during a crisis, the Counseling Services team is here to help.
The professional staff provides free confidential counseling in a safe environment and can connect you to even more helpful resources in Winona and Rochester.
The Green Bandana Project
Seeing green bandanas on bags and backpacks across campus? It's a signal that is a person who can help if you're struggling with mental health concerns.