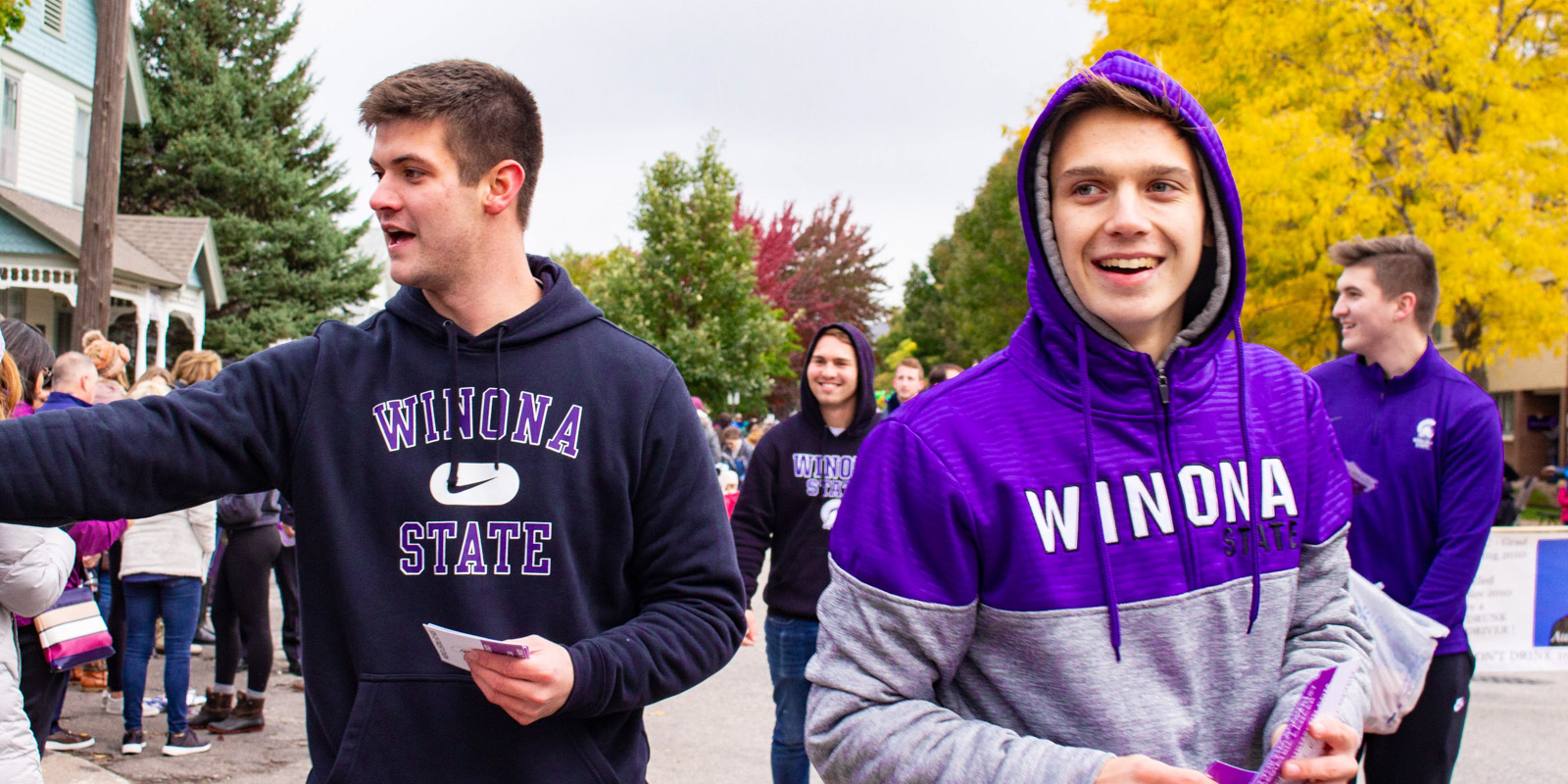 Mission & Commitments
At Winona State University, we are a community of learners improving our world.
We earnestly believe in being a force for good and making a positive impact.
The mission of Winona State University is to enhance the intellectual, social, cultural and economic vitality of the people and communities we serve.
We offer undergraduate programs based on the traditions and values of the arts and sciences and an array of graduate and professional programs that are especially responsive to the needs of the Upper Midwest.

We prepare our graduates to serve generously, lead responsibly and respond imaginatively and creatively to the challenges of their work, their lives and their communities.
A community of learners improving our world
We enact our institutional mission and commitments through area-specific strategic plans that guide operations across the University.
Student Learning
It is our goal to fully prepare students with the tools, knowledge, and experiences they need to be successful and adapt in a changing world.
WSU offers not only an excellent education, but also meaningful learning experiences for students.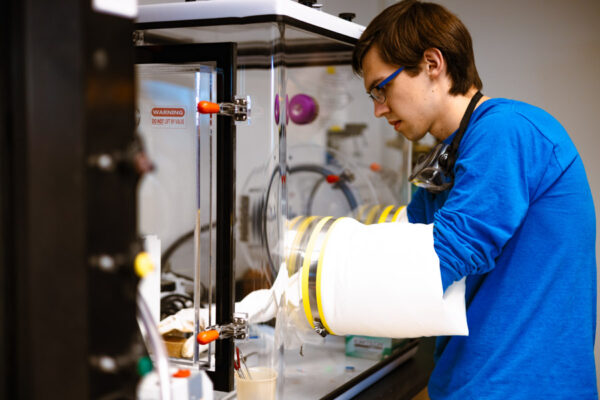 Engaged Learning
More than learning knowledge in classrooms, students at WSU apply the knowledge in career paths through engaged learning opportunities.
With a hands-on approach, students have internships, practicums, and clinical placements with prominent companies and gain experience in their fields prior to graduation.
Technology
As one of the first universities in the U.S. to provide laptops to students, WSU knows how important technology is today and in the future.
From tech-enabled classrooms and makerspaces to 3D printers and simulation labs, WSU has modern technology to prepare students to be career ready in a tech-centered world.
Faculty Expertise
Our faculty are enthusiastic about their programs—and it shows.
Leveraging industry connections and their own continued professional development, our professors deliver high-value educational experiences.
Affordability
At WSU, we do our best to keep college costs affordable to ensure access to higher education.
We want our students to excel in their careers with a return on their investment and as little student debt burden as possible.
Between financial aid programs, need-based institutional awards, and WSU Foundation scholarships, students have many options to fund their education.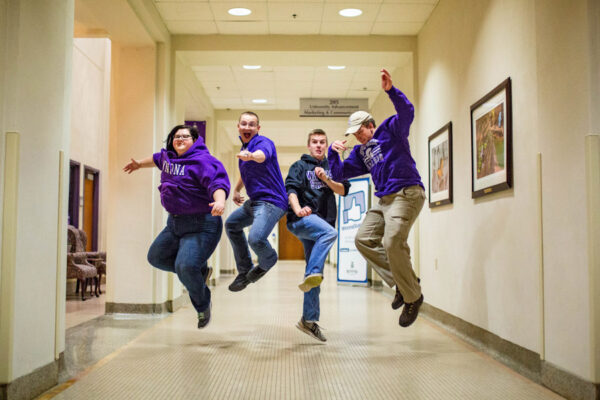 #3
in Social Mobility for public universities in Minnesota
The U.S. News and World Report's 2022-2023 ranking recognizes WSU's success in enrolling and graduating large proportions of economically disadvantaged students.
$7 Million
awarded in scholarships each year
The WSU Foundation scholarships are awarded for a variety of criteria, including GPA, current major, year in program, career choice, hometown, volunteer experience, and more.
Student Support
We believe that students should focus on their academic progress rather than constantly managing their basic needs.
That's why WSU provides services to support the whole student—everything from healthcare and mental health resources to the Warrior Cupboard and Advocacy Center.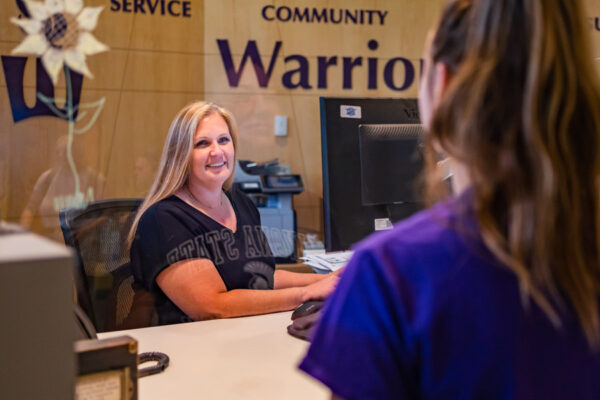 Free Services
Students at WSU have access to support services at no extra cost, including tutoring, help with career development, and advising.
Personalized Support
Faculty and staff get to know students as individuals and offer their time, energy, and support to students on a one-on-one basis.
Above & Beyond
We also connect students to outside resources in Winona and Rochester to make sure they can get the help they need.
Inclusive Excellence
WSU is committed to creating a more welcoming and equitable community and educational experience.
We're working to build a campus culture that values, elevates, and celebrates people from all backgrounds and perspectives.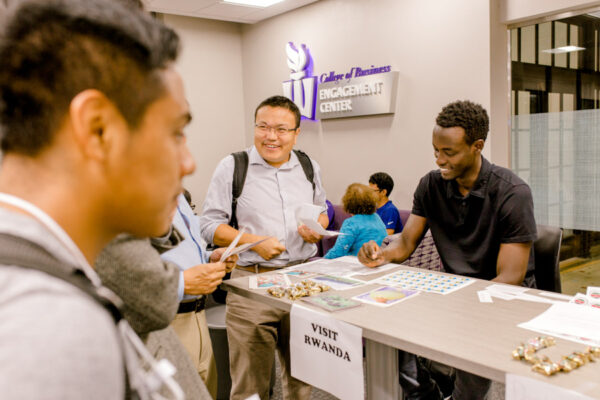 Reducing Barriers
Our Equity & Inclusive Excellence Department has 3 full-time staff who provide services that address unique challenges and obstacles faced by students from historically marginalized communities.
Sharing Experiences
We value the lived experiences of each of our students, faculty, and staff.
We intentionally create opportunities for our community to share their experiences, cultures, and identities, and learn from others.
Raising Cultural Competence
WSU offers yearly trainings for administrators, staff, and faculty to raise cultural competency and address racial equity.
We are also developing a task force to create and modify academic curriculum to be culturally sensitive and inclusive.
Increasing Access & Affordability
In addition to the George Floyd Scholarship, WSU aims to increase access to higher education with the Resident Tuition Scholarship.
This scholarship evens the financial playing field for out-of-state students by offering in-state tuition for students who meet WSU's admissions criteria.
Responding to Bias Incidents
The Bias Response Team will serve as a support system for any employee or student to bring forward a bias concern to be investigated and further addressed.
Hiring Intentionally
Alongside an affirmative action program, we look to hire candidates with skills for the job and the mindset to contribute to a diverse and inclusive community and culture at WSU.
All job applicants must submit a diversity statement about their personal or professional experiences in working with diverse populations.
Equity 2030
With the Equity 2030 initiative, Minnesota State has set out to eliminate gaps in educational equity at every college and university in the system.
This is an opportunity to intentionally rethink the way WSU operates and make changes, so that all our students can create a better future for themselves, their families, and their communities.
Connection & Community
At our core, WSU is focused on building relationships where people connect, collaborate, challenge, and complement each other.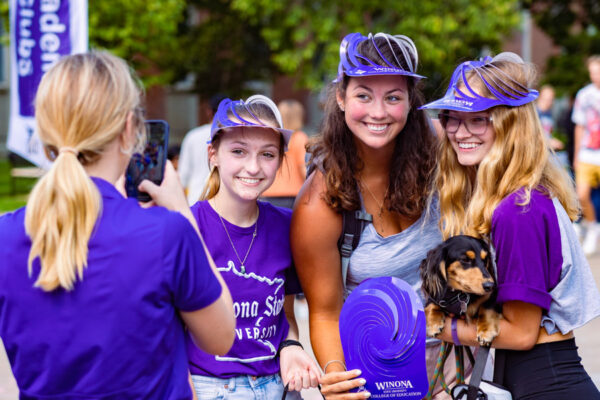 Meaningful Relationships
Our students find lifelong friendships with their peers and mentors in faculty and alumni.
They build fulfilling connections with our local communities as they engage in internships, jobs, and everyday life.
Expanding Networks
Our faculty and staff are likewise members of our local communities, and those partnerships bring valuable educational experiences and networking opportunities to students and alumni.
A Neighborhood University
We value being part of our local communities and acting as good neighbors.
Community members are welcome to enjoy our campus grounds, attend events, and take advantage of the resources we offer.
WSU is mindful to seek input on major projects that extend into the local community because we understand the deep ties people have to their hometowns.
Warriors Forever
We believe that once you join our community, you're a Warrior forever—and our alumni prove that year after year.
Alumni stay involved by engaging in classrooms, attending campus activities, and showing their Warrior Pride wherever they go.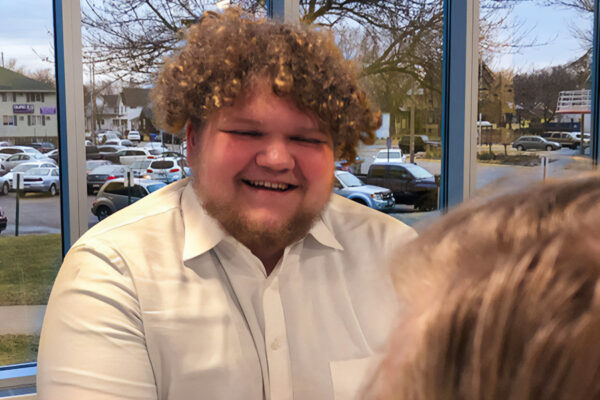 The Legal Studies Department gave 15 students the opportunity to make a difference in someone else's life by helping prevent certain legal cases from being an obstacle to employment and housing.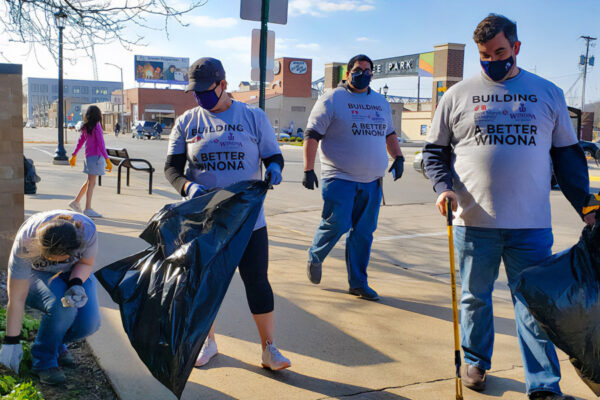 Alumni from WSU and SMU, along with affiliates with Home & Community Options, participated in a street cleanup to help beautify Winona.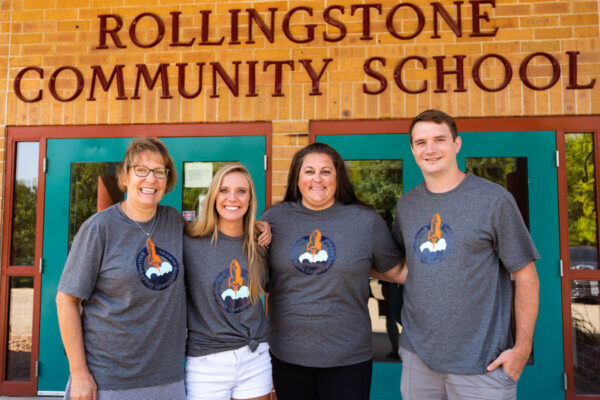 After closing four years ago, the Rollingstone Community School is opening its doors to elementary students once again, thanks to the efforts of community members, 3 WSU alum teachers, and a former WSU staff member.
Honoring This Land & Its History
We have a responsibility to honor the history of this place. We recognize and acknowledge that WSU is situated on the ancestral lands of the Dakota people.
We acknowledge and honor the Dakota Nations and the sacred land of all indigenous peoples.
Sustainability
WSU is committed to using our resources responsibly, investing in a sustainable future, and supporting a sustainable society.
For decades, we've been working to practice and promote a culture of sustainability with everything from:
President's Climate Commitment
campus facilities
curriculum and academic programs
opportunities for our community to take action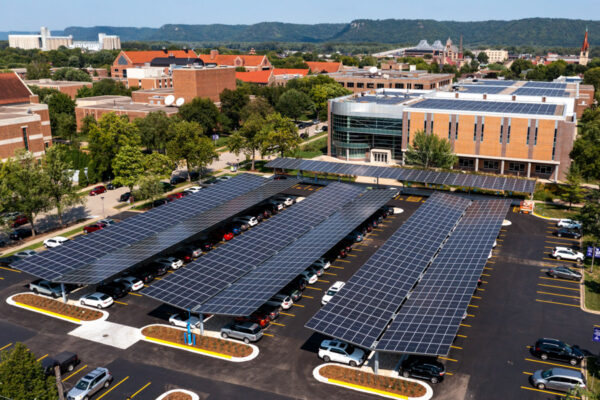 Free Speech & Academic Freedom
WSU endeavors to be an inclusive and intellectually open institution. We support the free exchange of ideas and the unhindered pursuit of knowledge for everyone in our community.
We believe exposure to a wide range of perspectives deepens our understanding of each other and the world around us. Free speech and free inquiry are indispensable to this goal.
Moreover, we believe placing limits on the scope of discussion has too often been used to silence legitimate dissent. We proudly protect the freedoms of conscience, expression, association, and peaceful assembly as set forth in the laws and Constitution of the United States.
We value these freedoms, but they are not our only values. We also value the climate of civility and respect that makes genuine dialogue possible. We also value the well-being and security of each member of our community.
Furthermore, our commitment to free speech does not mean that we recognize no restrictions whatsoever.
We aspire to be a community of learners improving our world. Free speech and free inquiry are crucial to that work.
It is our willingness to come together to listen, speak, and allow each other to be heard that enables us to learn from one another, and over time to discover and implement ideas that make the world a better place.