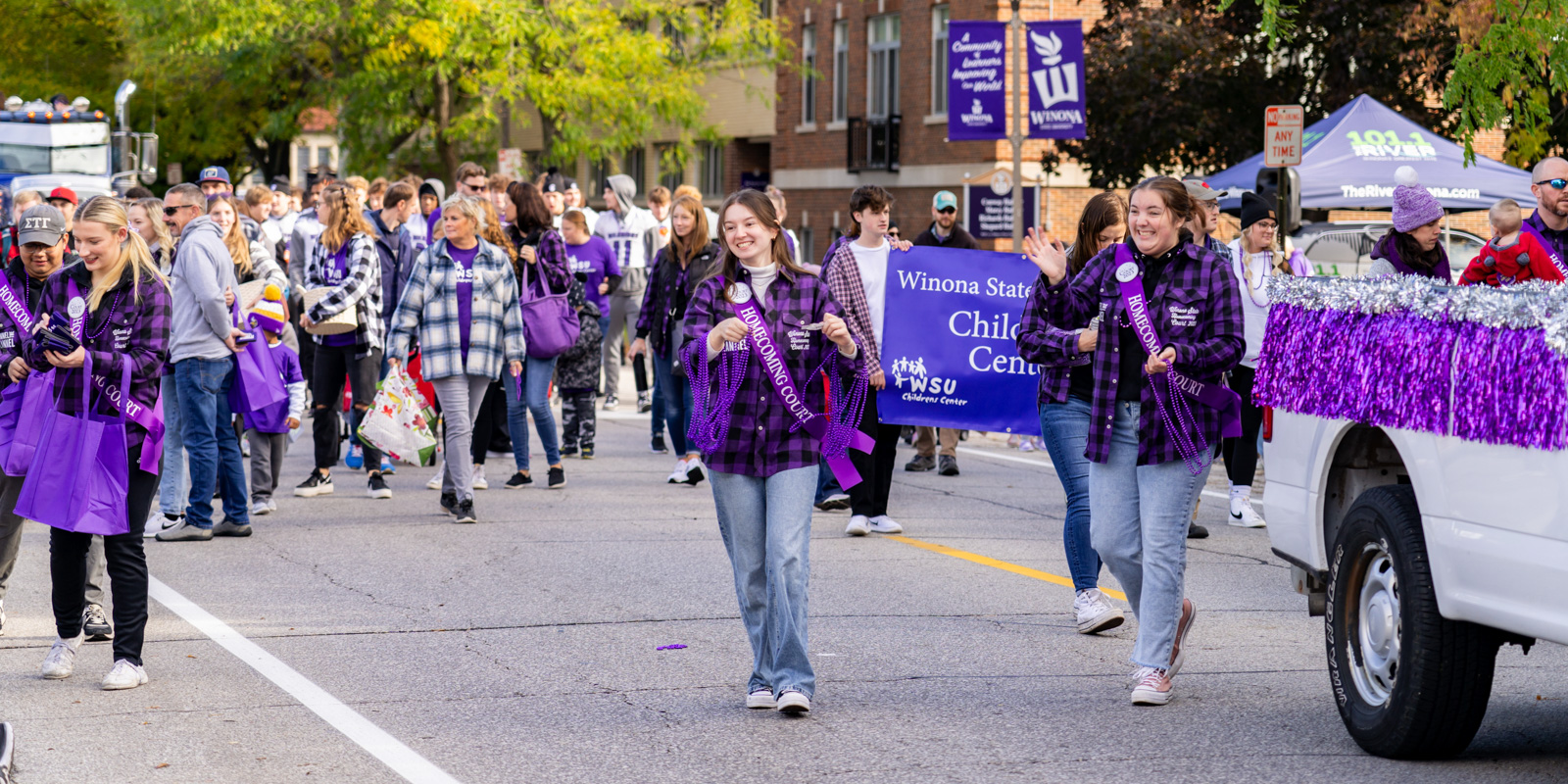 Homecoming
Homecoming is a time for students, staff, and alumni to come together and celebrate what makes us Warriors.
Save the Date: Oct. 6-12, 2024
WSU Homecoming 2024 celebrations start on Oct. 6 and ends with Homecoming weekend events on Oct. 10-12.
2023 Theme
It's time to "Channel the Flannel" and celebrate Homecoming 2023! 
What better than this fall favorite to celebrate one of our favorite weeks of the year.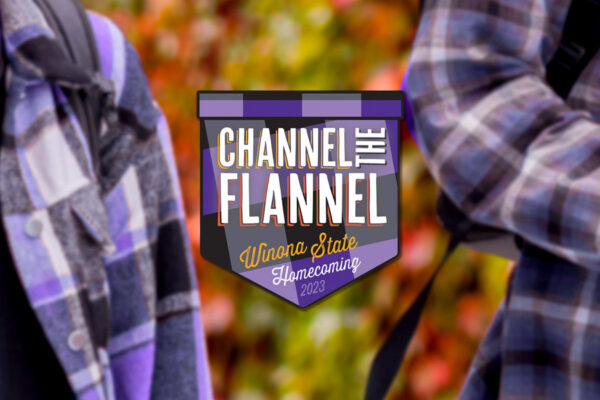 Official Merchandise
Channel the Flannel with official Homecoming merchandise!
Sales are held Sept. 23-Oct. 13, 2023.
Limited Edition Purple/Black WSU Homecoming flannel: $30 for Small-XXXL
Limited Edition White WSU bucket hat: $20
Black WSU Homecoming short sleeve t-shirt: $15 for Small-XXXL
Gray WSU Homecoming crewneck sweatshirt: $25 for Small-XXXL
Buy Online
You may stop by a sales table to pay with cash or check, or purchase merchandise online with a credit/debit card. These are "cash and carry sales" and all sales are final.
If you buy your merchandise online, bring your receipt and WSU student ID to our table during a sales time to pick up your items. No shipping or delivery available.
Email Homecoming Official Merchandise Chair Abby Speltz at abby.speltz@go.winona.edu with any questions.
Stop by a Sales Table
There will be sales tables with merch for pick-up and purchase at a variety of campus events leading up to Homecoming Weekend.
Spirit Week Activities
Spirit Week is full of exciting activities for the entire campus, with traditional events like:
Warriors Got Talent talent show
Royalty Coronation
Pep Fest
Warrior Game Day Experience
Spirit Week Schedule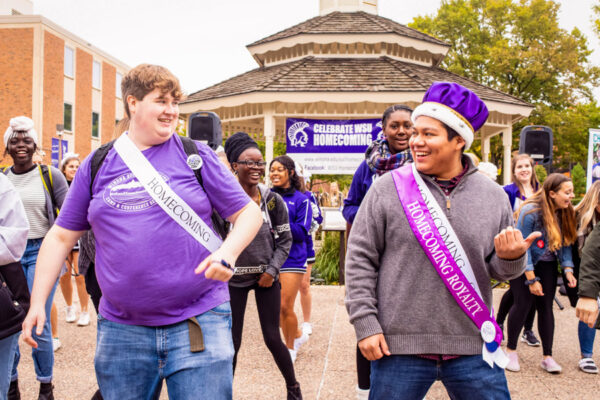 Homecoming Parade
Oct. 14 at 10am
The annual Homecoming Parade goes down Huff Street between Broadway and Mark Streets.
Enter a Parade Float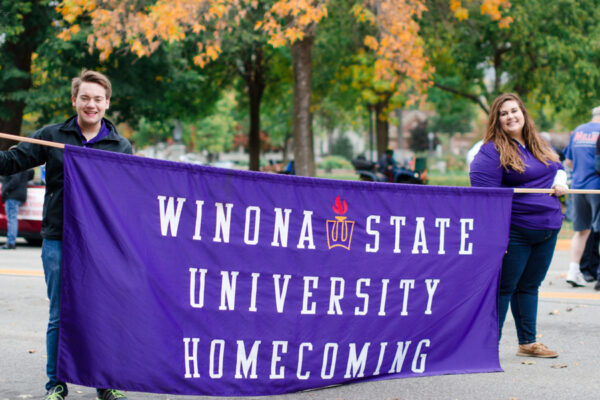 Alumni Events
Alumni are invited to return to WSU, relive the memories, make new connections, and celebrate with fellow Warriors during Homecoming.
Join in on the usual Homecoming traditions like the athletic events and the parade, and enjoy special events to celebrate alumni.
Alumni Events Schedule
Some events require tickets to be purchased or reservations to attend.
Nominate a Distinguished Awardee
Each year at Homecoming, WSU recognizes individuals for their outstanding commitment to the University, to its mission, and to improving our world.
Do you know an alum who embodies the Warrior Spirit? Consider nominating them today!
Athletic Events
Get into the Warrior spirit and cheer on our athletics teams at a home game during Homecoming Weekend.
Tracy Rahim
Associate Director of Student Activities
Kryzsko Commons 125
507.457.5308
Email Tracy Rahim
Alumni Engagement Social Media