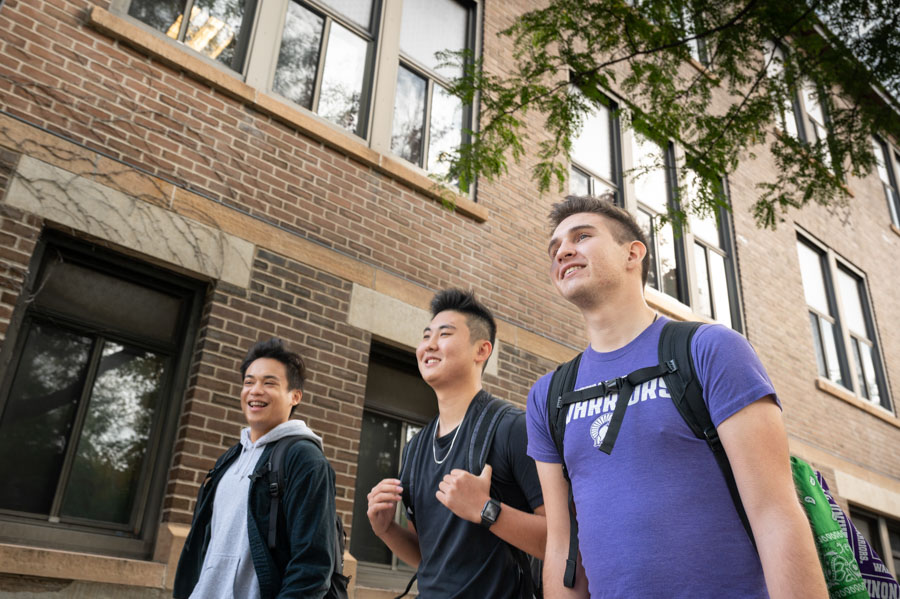 General Education Requirements
PROGRAM SNAPSHOT

Location: Winona, Online, Hybrid
Starting Semester: Fall Semester, Winter Semester, Spring Semester, Summer Session
Program Credits: 40
Total Credits: 120
Broaden your skills. Identify and explore your passions. Graduate from Winona State University.
What is the General Education Program (GEP)?
Choosing an area of study can seem like a daunting process, especially as a first-year student. The good news is that the General Education Program (GEP) is here to help.
The GEP is a course sequence that consists of 10 Goal Areas and 4 Intensives.
Every undergraduate student needs to complete this course sequence—in addition to their chosen academic program—to successfully graduate from WSU.
What is the value of the General Education Program (GEP)?
By completing coursework in more than one area, you'll be well-rounded rather than pigeon-holed with your skillset, making you even more attractive to future employers.
If you don't quite know what you want to study, the General Education Program (GEP) allows you to dip into a variety of subjects.
If, however, you know exactly what you want to do in life, then the GEP reinforces your confidence in your career path. The GEP may also open your eyes to a new field you hadn't considered before and help you change your mind.
Either way, the GEP puts you one step closer to finding your true passions.
You can choose from a wide range of classes that satisfy each Goal Area and Intensive to customize your Warrior journey.
Goal Areas
Think of Goal Areas as themes of understanding. These 10 Goal Areas are coordinated with the Minnesota Transfer Curriculum (MnTC).
Goal 1: Communication
Become an effective reader, writer, speaker, and listener.
Goal 2: Critical Thinking
Solve problems through factual and creative ways.
Goal 3: Natural Sciences
Understand the importance of science in your life.
Goal 4: Mathematics/Logical Reasoning
Use facts and logic to support claims and make decisions.
Goal 5: History and the Social & Behavioral Sciences
Learn about the roles you and others play in society.
Goal 6A: Humanities
Gain an appreciation for ideas and cultures different from your own.
Goal 6B: Fine Arts
Engage in the creative process or interpretive performance.
Goal 7: Human Diversity
Explore differences in race, gender, values, and traditions of various groups in the U.S.
Goal 8: Global Perspectives
Compare worldwide social, economic, and political experiences.
Goal 9: Ethical & Civic Responsibility
Become a considerate and responsible citizen.
Goal 10: People & the Environment
Know humans' impact on the natural world to address environmental issues.
Intensives
Think of Intensives as additional requirements that complement what you learn from the Goal Areas.
Writing Intensive
Hone writing skills specific to your career field.
Oral Communications Intensive
Convey messages in different formats and to different audiences.
Mathematics/Statistics or Critical Analysis Intensive
Use evidence and modern practices to craft sound arguments.
Physical Development & Wellness Intensive
Lead a healthy and balanced lifestyle.