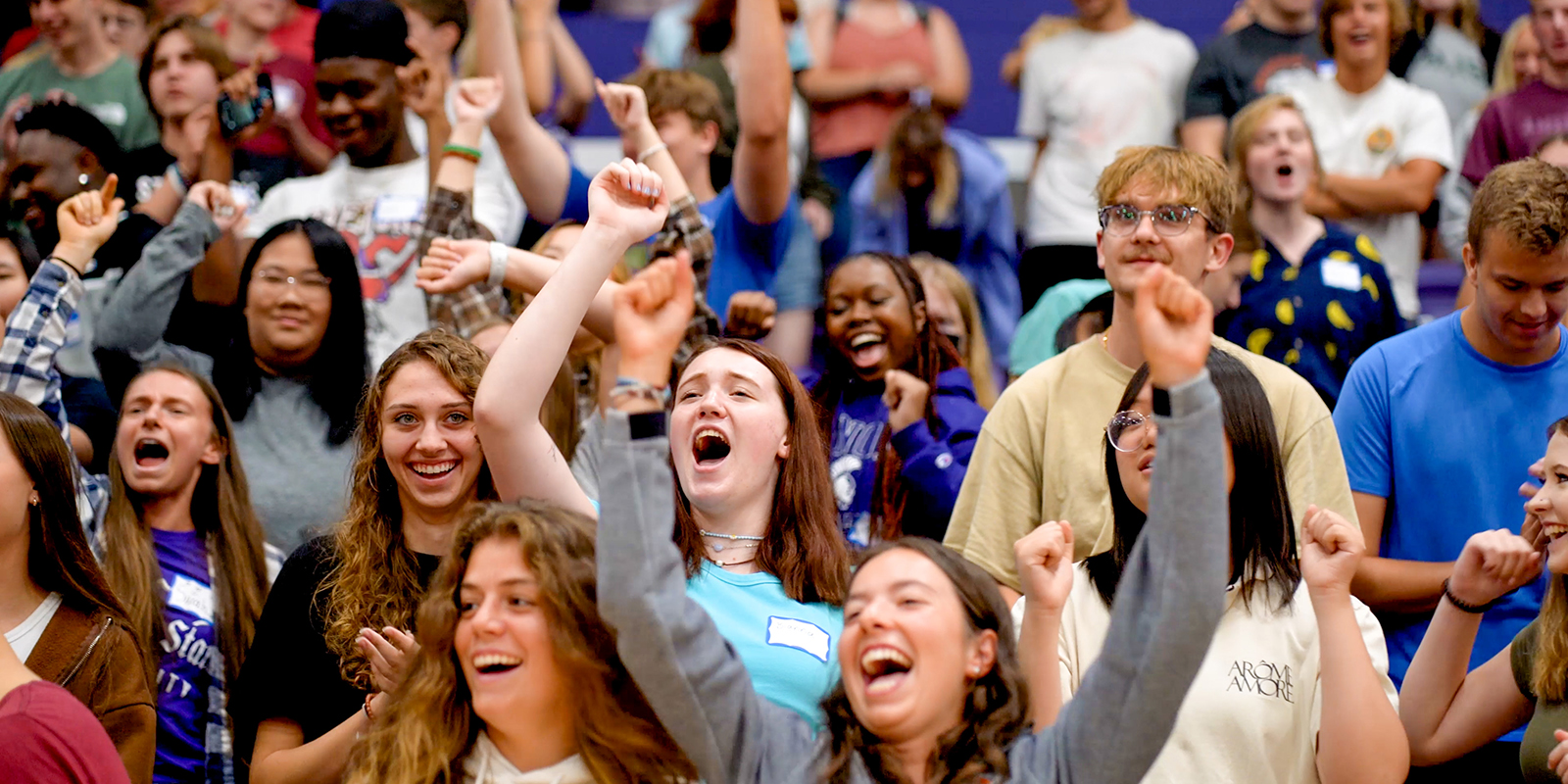 Welcome to Winona Fair
Event Registration
Showcase what your business or organization offers to Winona State students at the Welcome to Winona Fair on Sept. 14.
We want to give businesses and community organizations in Winona the chance to promote services, goods, job opportunities, and more directly to thousands of WSU students.
Think of the Welcome to Winona Fair like a club fair but with local companies instead.
We encourage you to bring along swag, samples, and coupons.
Event Details
Thurs. Sept. 14 | 5-7pm | Kryzsko Ballroom, Kryzsko Commons
Sponsored by WSU Student Union & Activities
Vendors can register online. Every registration is subject to a $5 convenience fee.
One booth is included in each registration. If you want to purchase additional booth spaces, then select those as additional Standard registrations.
If you want to be a Warrior Sponsor but need two tables, for example, purchase both a Warrior Sponsor and a Standard registration.
If you're unable to register online, email the WSU Student Union at studentunion@winona.edu for assistance.
Booth Information
Check-in & Booth Set-up: 3-5pm | Setup Complete: 4:45pm | Load-out: 7-8pm
Booths with be assigned on a first paid, first-served basis.
If you need more than 6 feet of display space, you need to purchase more than registration. Displays cannot extend beyond 6 feet in one space.
Displays must comply with fire code and safety restrictions. If we have concerns about your display, we'll notify you immediately to work out an alternative solution.
Please indicate what you'll be distributing at the event on your registration form, so we can ensure it follows our standards for this event.
You may distribute commercially prepared and individually wrapped candy, cookies, and chips. If you want to give away any other food, email studentunion@winona.edu to discuss your options.
We advertise this event as free for WSU students to attend. Selling food, goods, or services is prohibited. You may give out swag, samples, coupons, and other marketing materials free of charge.
Electricity is limited to a first paid, first-served basis. You need to bring your own extension cords.
We do not provide carts, so please bring your own cart for loading, unloading, and transporting materials on site.
Elevators are available near doors 1 and 9; however, the preferred entrance for vendors is Door 9 by the Minne Gold Lot off Mark Street (between Main and Huff streets).
All fees are non-refundable unless Winona State University cancels the event.
Please direct all questions to studentunion@winona.edu or 507.457.5310.