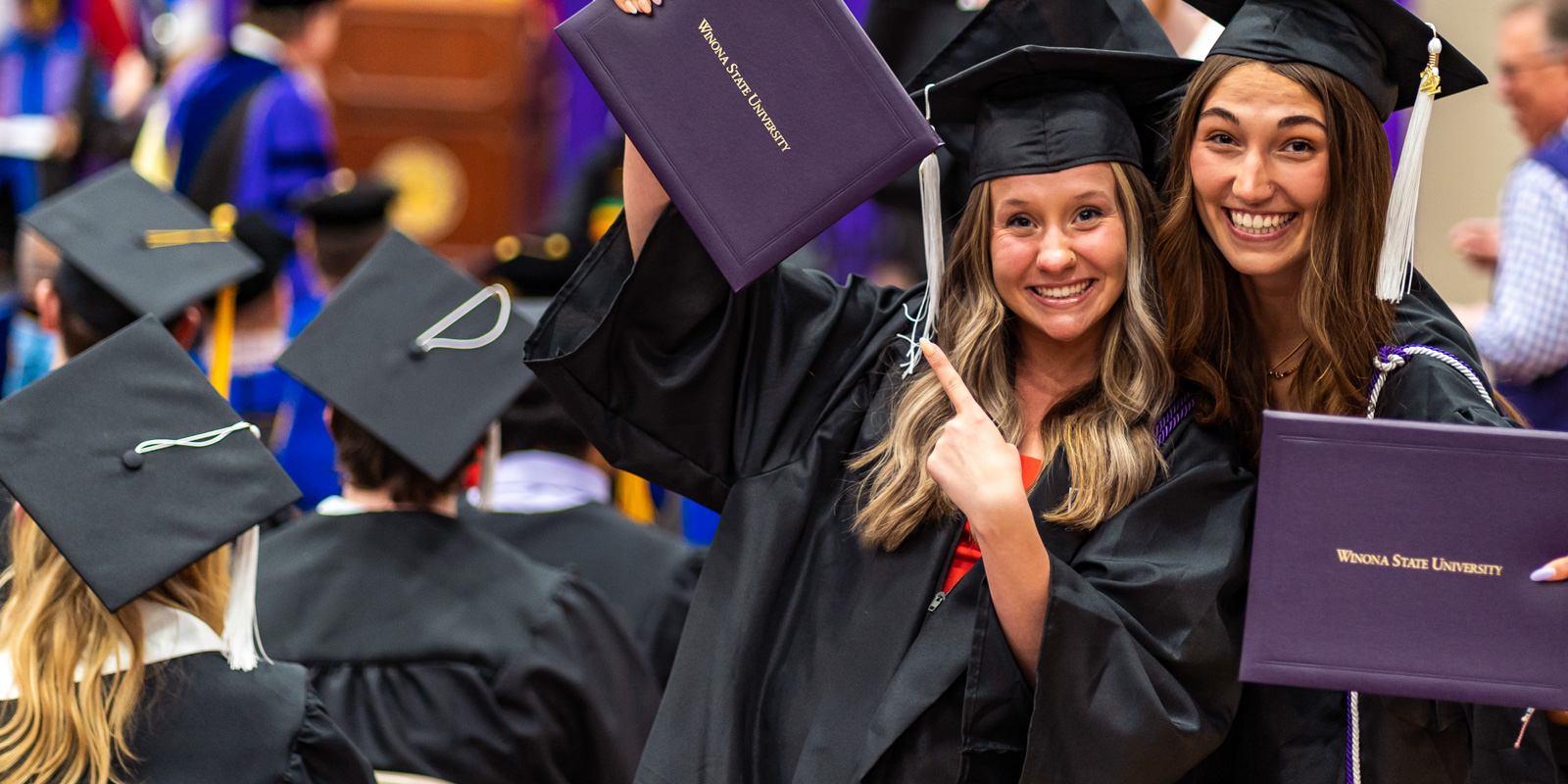 Commencement
Each semester, WSU hosts an in-person commencement ceremony to recognize our graduates. The ceremony is also livestreamed for family and friends to view online.
Let's Celebrate Our Graduates
Spring 2023 Commencement is on Friday, May 5. The ceremony is typically 60-90 minutes.
Students who wish to participate need to register by April 3. All Spring 2023 graduates are automatically enrolled in the Graduation Readiness D2L course and will receive commencement information via their WSU email.
Tickets for Guests
At this time, tickets for guests are not being distributed. However, this may change as more students apply to walk in the commencement ceremony.
Information will be shared online and with graduating students via their WSU email accounts as ticketing decisions are made
International students can also learn more about getting a visitor visa for family members.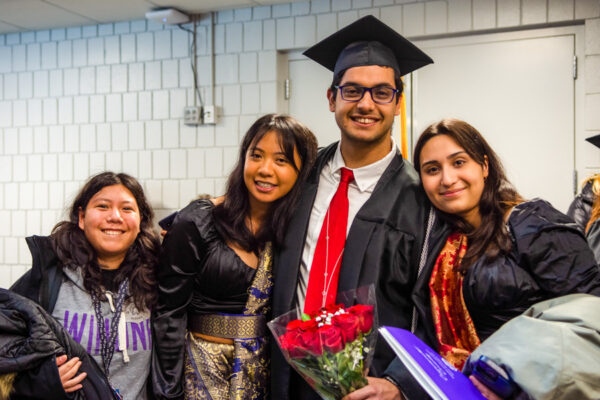 After the Ceremony
Graduates will follow the stage party out of McCown Gym to the Johnson Street turnaround, where they can choose to ring the WSU Commencement bell.
Guests are asked to wait to exit the gym and auditorium until the graduates are outside.
Please plan to meet at a location away from McCown Gym and the bell.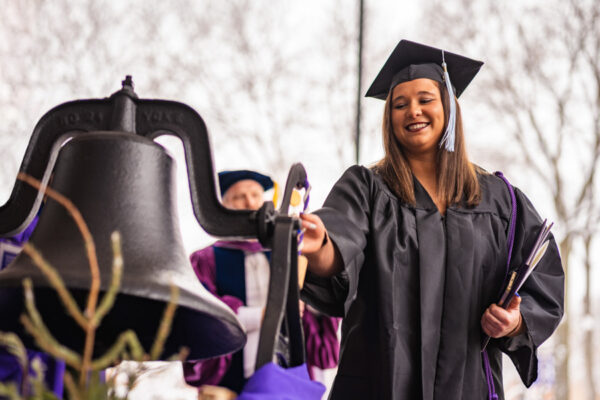 View the campus map or Google Maps for help navigating our campus.
Parking
All WSU parking lots are free of charge on Commencement day. Take a look at our Campus Parking Map (PDF) for parking available on campus.
Drop off for elderly and those with physical limitations is located at the end of Johnson Street. This can be accessed via Mark Street.
Accessibility Accommodations
A portion of seating will be reserved to accommodate people with limited accessibility.
Please advise ushers of your accessibility needs, and you'll be directed to the area of the venue that suits your needs.
If a sign language interpreter is needed, please notify graduation@winona.edu at least 6 weeks in advance.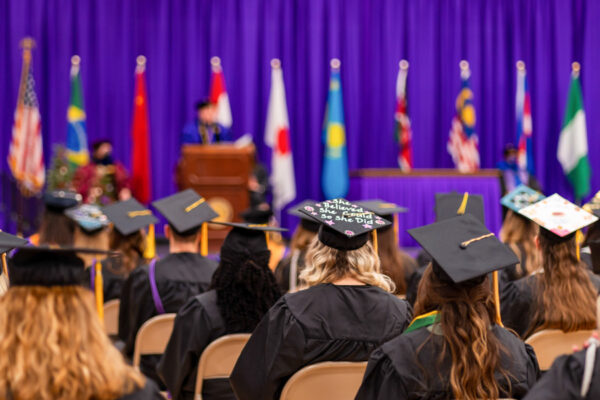 Photography
To respect the dignity of the ceremony, guests are not allowed on the gym floor.
Please remain seated during the ceremony so that everyone can see their degree candidates recognized.
A professional photographer will photograph each candidate during the ceremony. If you have questions about photo packages, contact graduation@winona.edu.
Graduating students will be notified via their WSU email account that their photos are ready and available for purchase.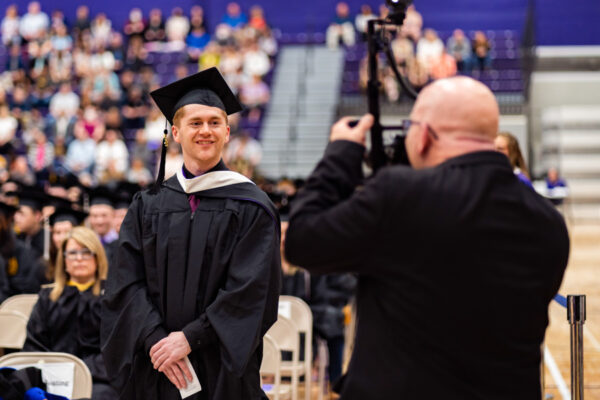 Meet the Class of 2023
After years of hard work, the Class of 2023 is ready to graduate.
They've pushed themselves to gain new skills and overcome challenges. They've built friendships and created memories that will last a lifetime.
Everyone at WSU is excited to see how our newest Warrior graduates will go out and continue improving our world.
Names will be listed once they are finalized.
Names will be listed once they are finalized.
Names will be listed once they are finalized.
Names will be listed once they are finalized.
Names will be listed once they are finalized.