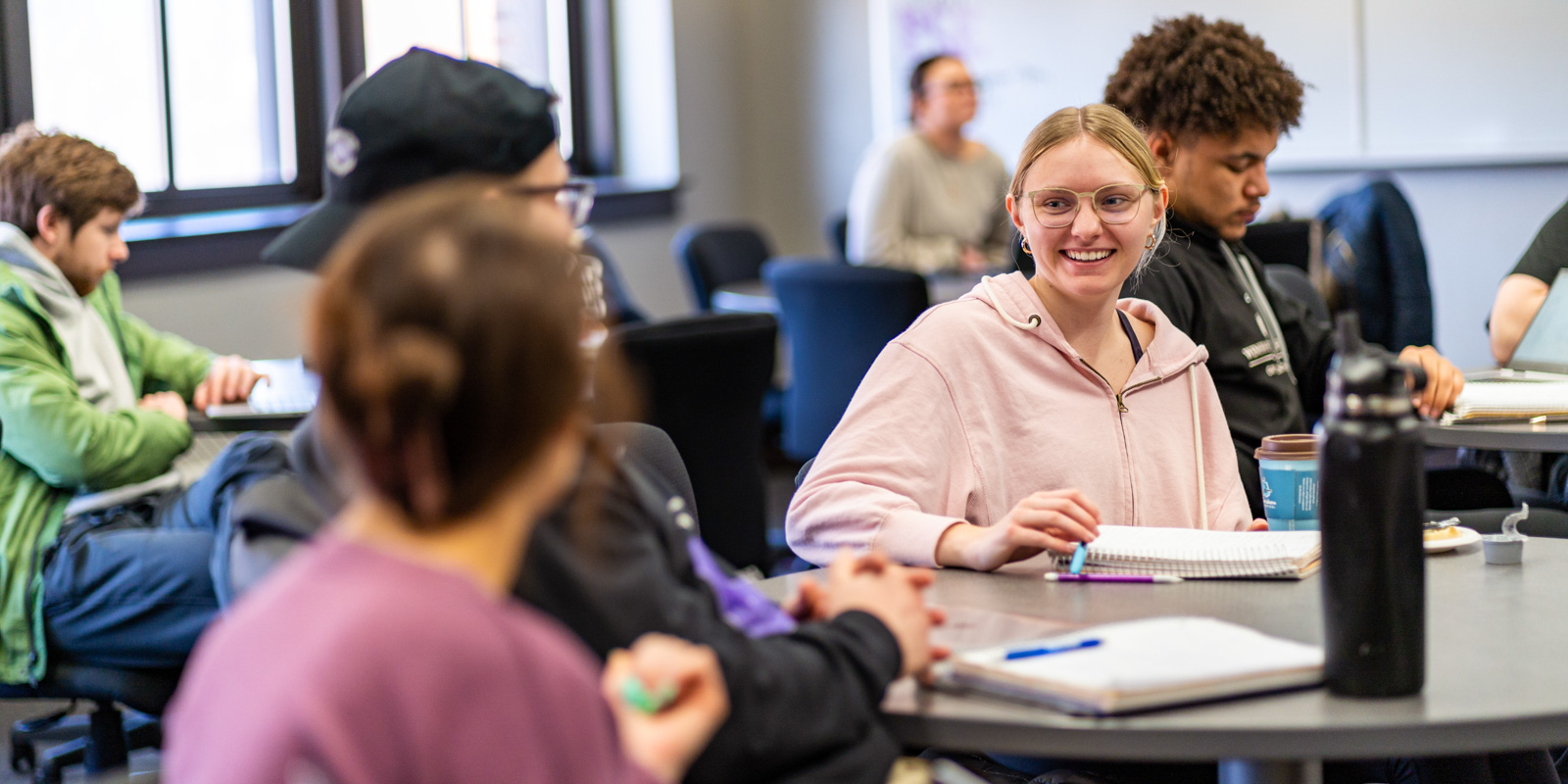 College of Business
The College of Business offers innovative, high-value business programs that engage and challenge students.
Explore Business Programs
Create Your More
The College of Business gives students a great college experience while making sure they are prepared for the professional world. 
Students have many opportunities for real business experience through internships, company tours, industry guest speakers, and more.
Our faculty are committed to building an engaging and supportive environment that uses the local business community to provide unique hands-on learning experiences.
Real World Meets Campus
The Engagement Center and the Strauss Center are two hubs on campus let Business students take part in campus and community events, workshops, and so much more.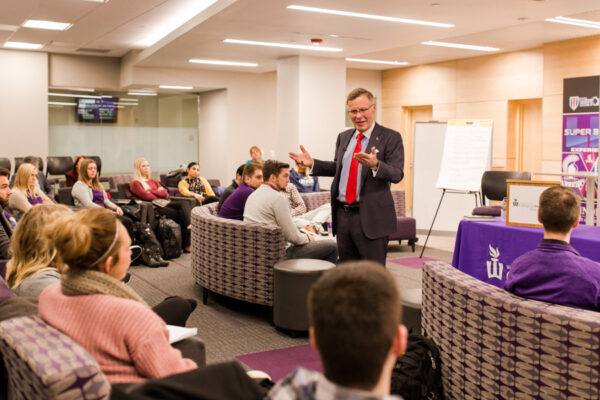 College of Business Events
Expand your network and knowledge with events sponsored by the WSU College of Business.
Engaged Ethics Conversation
2024
The annual Engaged Ethics Conversation (EEC) brings together students, faculty, and community members for an insightful and thought-provoking conversation on personal and professional ethics.
The EEC format is a moderated discussion with multiple speakers each have unique perspectives on ethics but who would not usually share a stage.
Audience members are encouraged to participate in the conversation, both live and virtually.
Past Engaged Ethics Conversations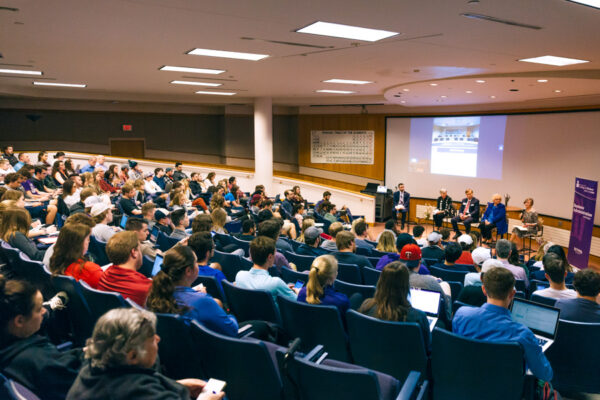 Upcoming Events
The College of Business Bachelor of Science majors and minors have earned accreditation by the Association to Advance Collegiate Schools of Business (AACSB).
AACSB accreditation is the hallmark of excellence in business education and has been earned by less than 5 percent of the world's business schools. Winona State is one of 50 undergraduate-only
WSU is proud of meeting and exceeding the standards for AACSB accreditation, which focus on:
a high-quality teaching environment
a commitment to continuous improvement
curricula responsive to the needs of businesses
Strategic Planning for the College of Business
The College of Business Strategic Plan 2020-2025 (PDF) details current initiatives that further our college's mission and strategic/financial plan.
This strategic plan is developed with input from stakeholders—including faculty, students, alumni, and business/community members—who participate in 4 active advisory boards:
Mission
The mission of the College of Business is to offer innovative, high-value business programs that intellectually and experientially engage and challenge our students to equip them for lifelong success in the global community.
Vision
The College of Business will be known for its creation of life-changing learning experiences.