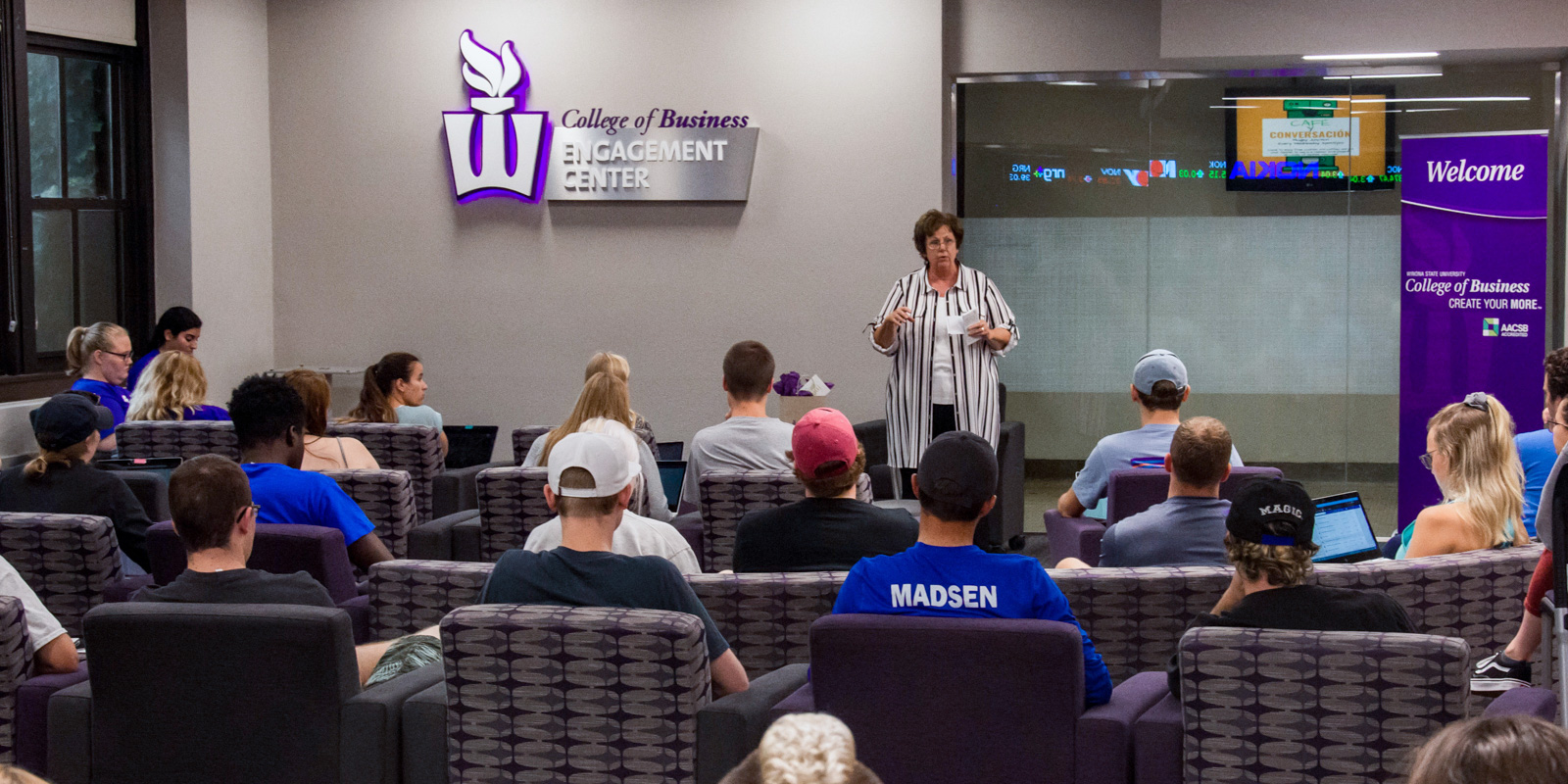 Business Student Opportunities
The College of Business offers students a variety of opportunities from academic advising to scholarships to campus organizations for a well-rounded college experience.
Advising Support
Need help choosing a major and picking classes? Want to explore internship and career options? Feeling unsure about your graduation status?
The College of Business Advisor can help make sure you are on-track to graduate with a degree that fits your career goals.
Schedule an Appointment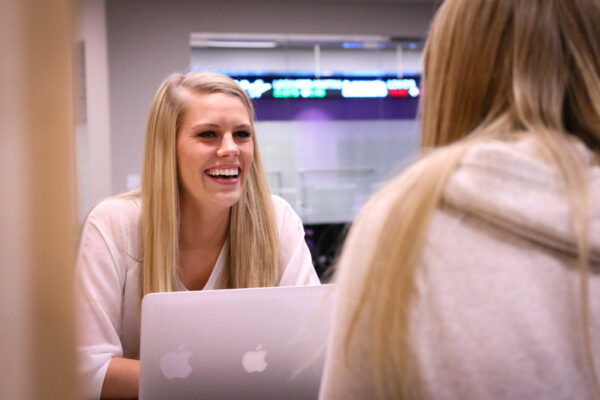 Major Maps
Major maps offer detailed four-year course outlines that inform undergraduate students on the classes they should take and when to take them.
Find the map for your major and use this tool alongside your DARS report in Student eServices as well as the WSU Course Catalog.
Double Majors
You can pursue more than one degree in business as long as you meet the requirements for both degrees as outlined in the academic course catalog.
Student Organizations
Join a campus club to connect with other business students and leaders in the business world.
There's a student organization for every business major, so anyone can kickstart their business career outside the classroom.
View all Clubs & Organizations