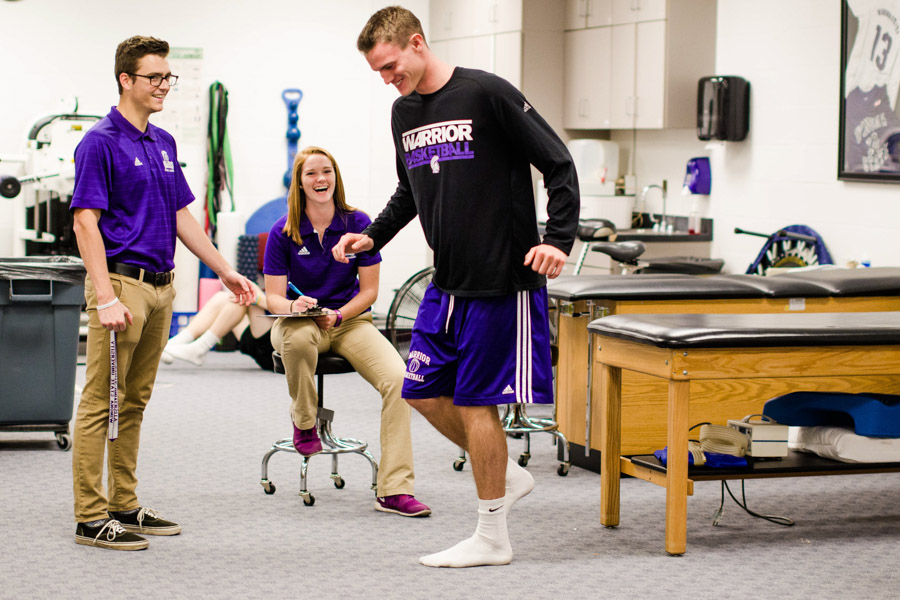 PROGRAM SNAPSHOT

Location: Winona
Starting Semester: Fall Semester, Spring Semester, Summer Session
Program Credits: 95
Total Credits: 120
Become a healthcare professional who serves active populations. Provide emergency care and diagnose conditions. Develop rehabilitation plans to treat your patients now and prevent further damage later.
Why Study Athletic Training at Winona State?
If sports and caring for others are your favorite things, either as a player or as a fan, you can channel that passion into a career as an athletic trainer.
The Athletic Training (3+2) program at Winona State is an accelerated pathway that allows students to save both time and money while earning professional healthcare degrees.
Students in this program complete both a bachelor's degree in Movement Science and a master's degree in Athletic Training (MSAT) in as little as 5 years.
Designed for highly motivated first-year students, the Athletic Training (3+2) program features several opportunities for students to gain hands-on experience before graduation—including more than 1,000 hours of clinical practice.
This program is accredited by the Commission on Accreditation of Athletic Training Education (CAATE) and is available through WSU's Department of Athletic Training and Department of Health, Exercise & Rehabilitative Sciences (HERS). 
What Will You Learn as an Athletic Training Student?
As an Athletic Training student, you'll learn and practice athletic training skills at both the traditional and advanced levels.
You'll also:
use casting techniques to protect fractured limbs.
work with the best technology—from suturing to IV insertion to manikin simulations.
use diagnostic ultrasound to assess injuries or disorders to muscles, ligaments, spinal discs, and more.
gain advanced credentials such as Corrective Exercise Specialist certification and Graston Technique training.
stay on top of emerging trends in athletic training, including emergency care, psychosocial health care, and diagnosis, evaluation, and therapeutic interventions.
Your coursework will prepare you for careers in a variety of advanced practice settings, like the National Basketball Association (NBA); National Football League (NFL); NCAA Division I, II, and III institutions; sports medicine clinics and hospitals; and even performing arts, military, and high school settings.
Meet Your Professor
Get to know Dr. Brian Zeller and learn why he's passionate about the field of Athletic Training.
Learn More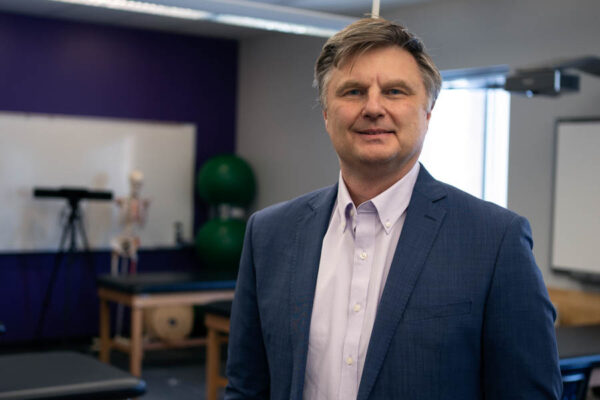 Graduation Requirement
Aside from major- or minor-specific requirements, you'll need to complete additional requirements through the General Education Program (GEP) to earn your degree from Winona State University.
Learn More about the GEP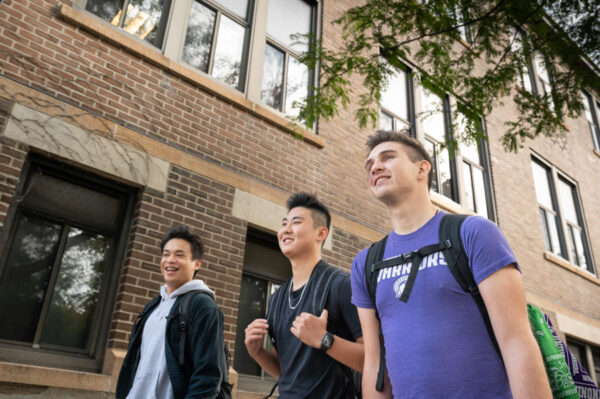 Engaged Learning Spaces
Winona State has state-of-the-art facilities that offer Athletic Training students the space to:
practice their clinical skills.
expand their classroom learning.
mature into outstanding healthcare professionals.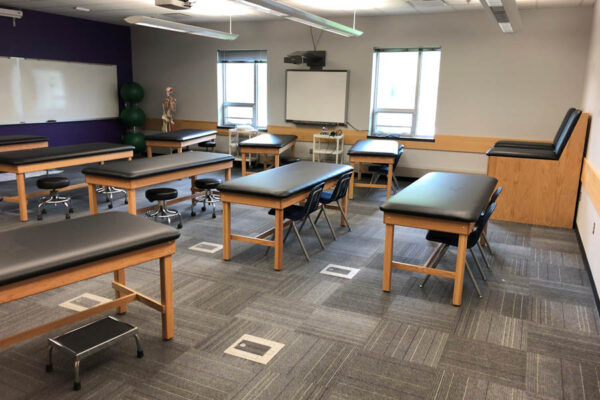 Watch the Video
This teaching laboratory hosts Athletic Training lab courses for both classroom instruction and supervised skills practice.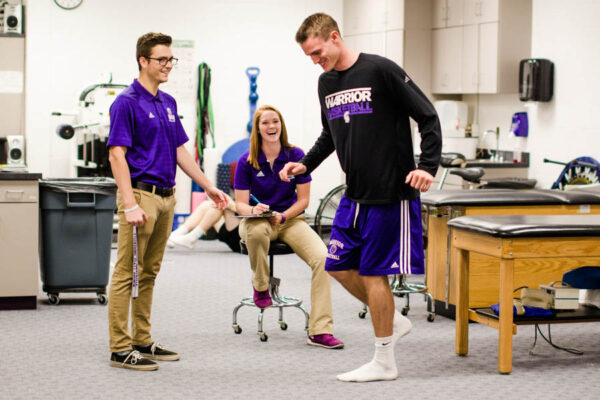 As a primary clinical site for Athletic Training students, this space is where students evaluate, diagnose, and treat Warrior athletes.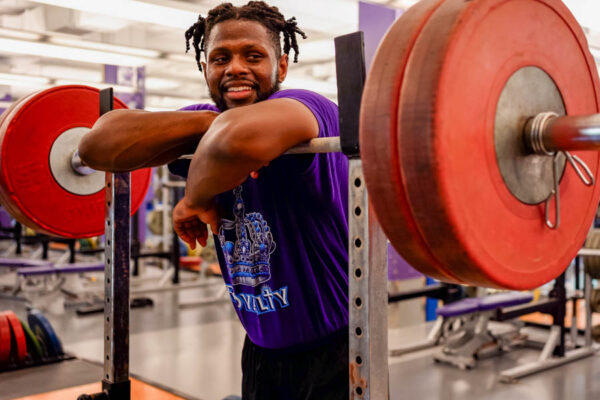 The IWC houses strength and conditioning, counseling services, intramurals, and other specialty areas for students to incorporate into patient care. 
Beyond Campus
Clinicals
Once admitted to the MSAT program, students complete 1,000 hours of clinicals.
During the first year of the program, Athletic Training students complete their clinicals locally with Warrior Athletics, St. Mary's University, and other local clinical sites.
Immersive Experiences
Students who are farther along in the MSAT curriculum also complete 2 intensive, 10-week immersive experiences, which can be done anywhere in the nation.
These experiences are designed to help students develop into highly skilled and independent healthcare professionals who can advance the care of all.
Community-Based Learning
Stand out on your job applications with impressive volunteer experiences.
Athletic Training students have assisted in providing medical coverage at the American Birkebeiner, the largest cross-country ski race in the U.S.
Students are also uniquely involved with Bridges Health, a local healthcare clinic providing care to all socioeconomic populations in the community.
Hear from Athletic Training Alumni
I am a hands-on learner, so the many clinical hours, immersion sites, and practicals all prepared me the best before becoming a full-time certified athletic trainer.
S.I. Washington '23
The freedom to choose my clinical immersion sites was a major plus of the MSAT program because I got to explore my two main athletic training interests and discover the best path for me.
Logan Rupnow '23
Academically, the program is challenging and rigorous—but it's structured in a way that isn't overwhelming. The professors are flexible and always willing to adjust things to help make it more manageable.
Hannah Valen '22
I owe the MSAT program everything for where I've gotten in my profession so far. I wouldn't have gotten a head athletic trainer position in the professional baseball setting without the opportunities I was given at WSU.
Kaela Johnson '21
First-year students who are interested in the Athletic Training (3+2) program will follow this timeline:
According to the Bureau of Labor Statistics, the field for athletic trainers is expected to grow 14% by 2031.