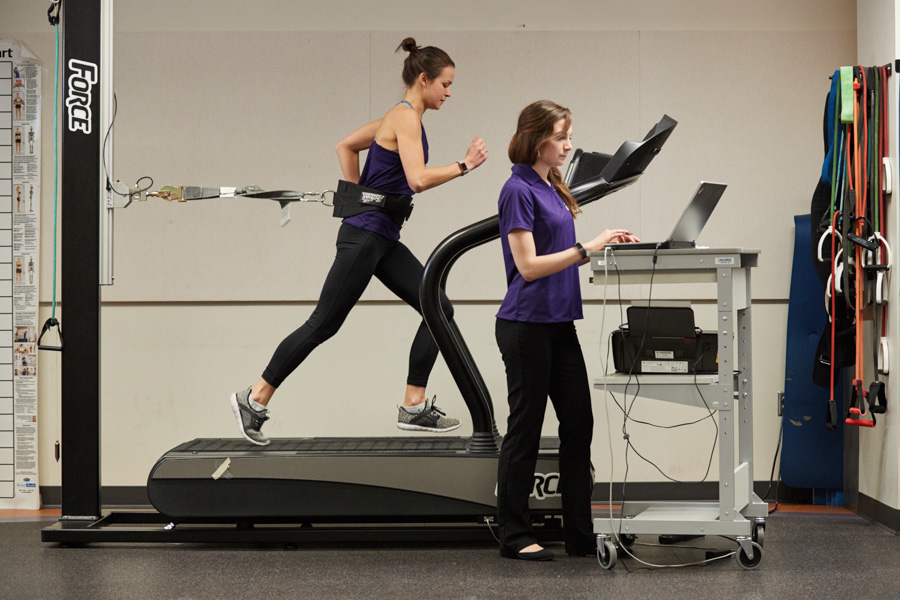 PROGRAM SNAPSHOT

Location: Winona
Starting Semester: Fall Semester, Spring Semester, Summer Session
Program Credits: 90
Total Credits: 120
Create custom rehabilitation plans that address different abilities and illnesses. Be ready to study medical rehabilitation sciences at graduate school.
Why Study Movement Science at Winona State?
Millions of applications are sent to graduate schools in the U.S. each year, so you'll need to stand out.
With the Movement Science major at Winona State, you'll be set up for success to enroll in a wide range of medical and rehabilitation science graduate programs.
Whether you decide to pursue graduate school right away or later, the Movement Science major includes the prerequisite classes you'll need for consideration at your desired school.
Through a supportive network of Movement Science faculty advisors and peer students, you'll get advice every step of the way to become a top tier applicant.
This program also features opportunities for students to achieve at least 100 hours of shadowing and hands-on experiences at a variety of settings throughout the local Winona community.
The Movement Science major is offered through WSU's Department of Health, Exercise & Rehabilitative Sciences (HERS).
What Will You Learn as a Movement Science Major?
As a Movement Science major, you'll learn how to create holistic exercise therapy programs for individuals who have a wide range of illnesses and disorders.
You'll also:
develop personalized rehabilitation and intervention plans
analyze trends in initial and follow-up physical assessments
know rehabilitative procedures, treatments, and side effects of common diseases
enhance your communication and relationship-building skills with direct client experiences
Your coursework will prepare you for acceptance into a variety of health care-related graduate programs.
Go on to study advanced subjects like occupational therapy and physical therapy, biomechanics, chiropractic medicine, exercise physiology, kinesiology, and motor learning.
This major will prepare you to pursue a career in clinical settings and healthcare research.
As you make your way through the Movement Science major, you'll select which option you prefer: academic or research focus.
Tailor your electives based on what best suits your personal and professional interests.
No matter which option you choose, you'll learn the same core curriculum.
Graduation Requirement
Aside from major- or minor-specific requirements, you'll need to complete additional requirements through the General Education Program (GEP) to earn your degree from Winona State University.
Learn More about the GEP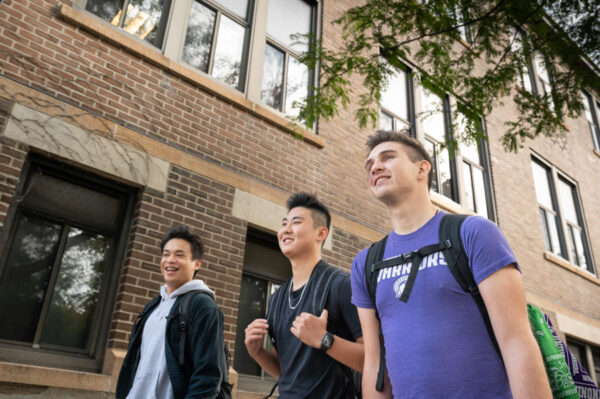 In the Classroom
Research Opportunities
If you choose the research focus when enrolling in this major, you'll work with other Movement Science students and a faculty member to develop a research project.
You'll collect and analyze data alongside a research group. Most projects result in a journal article submission and presentation at local or national conferences.
Previous research projects that students have completed include a comparison of body composition techniques, the effects of intermittent fasting on metabolism, and the impact of antioxidant nutrients on muscle soreness and inflammation.
Extracurriculuar Certification
Be one step closer to becoming an exercise rehabilitation professional by getting the real-world preparation you need along with your degree.
Create personalized workout plans for WSU students and employees through the Health Coaching program and be certified by the American Council of Exercise (ACE).
And with the Mental Health First Aid certification through the National Alliance on Mental Illness (NAMI), you can recognize early signs or symptoms that someone with a mental health challenge may have and to refer them to the right support services.
Engaging Learning Spaces
You'll have immediate access to cutting-edge technology.
Our learning spaces in Maxwell Hall feature state-of-the-art equipment—from fully furnished biomechanics and exercise physiology labs to a kinematic system, ParvoMedics Metabolic Analyzer, InBody scan, hydrostatic weight tank, and other body composition equipment.
And in the Integrated Wellness Complex (IWC), you'll practice exercise programming for cancer survivors.
Dual Graduate Studies
As a Movement Science major, you can choose to become an athletic trainer.
To be considered a competitive job candidate, you'll need a master's degree and additional certification.
The good news is that you can earn your bachelor's degree in Movement Science and your Master of Science in Athletic Training (MSAT) in only 5 years from WSU with the 3+2 program.
During your final undergraduate year, you'll take credits that count toward both degrees. This saves you time and money.
With the MSAT, you'll be eligible to sit for national credentials through the Board of Certification.
Beyond Campus
Field Experiences
On-the-job training is important, which is why you'll complete a 40-hour practicum in your second year as a Movement Science major.
This includes shadowing a professional currently working in your desired career at either an in-patient or out-patient clinic, hospital, or other healthcare setting.
You could find yourself shadowing a physical therapist, occupational therapist, chiropractor, or any other clinician that suits your career interests.
Community-Based Learning
During your final year in this major, you'll complete a 60-hour practicum that allows you to serve as a cancer exercise specialist.
Through the Winona Survivors Unite in Exercise (WSUE) program, you'll help older cancer survivors in the community improve their post-treatment strength, endurance, flexibility, and overall well-being.
By the end of this practicum, you'll know the procedures, treatments, and side effects for cancer survivors.
You'll also gain hands-on experience creating custom exercise plans and performing physical assessments both before and after the WSUE program.
Study Abroad
Apply what you learn in the classroom by traveling the world. At WSU, you can earn credit that applies to your degree while exploring the globe.
Learn about health promotion in Peru, food systems in Hawaii, and health, exercise, and medicine in England and Ireland.
Or dive into the business of health care in Paris and child welfare and health systems in Jamaica.
Campus Engagement
Complement your studies and meet other students who are passionate about movement science through a handful of campus clubs and organizations.
Join LeadHERS for Winona State HERS Alumni and Movement Science Club.
Or check out Alpine Club, Climbing Club, and other year-round sports clubs and intramural sports teams.
Many of WSU's student organizations also offer regular volunteer opportunities, which is perfect for those who want to become a competitive graduate school applicant.
Hear from Movement Science Alumni
The Movement Science major covers the prerequisite requirements of nearly every PT/OT school and gives you a great foundational education going into graduate school.
Mitch Snitker '22
I always felt supported in the Movement Science major, and it provided unique opportunities—such as being a health coach, getting certified in Mental Health First Aid, and gaining leadership skills—that led me to my passion of becoming an OT and helped make it a reality.
Alea Charlier '21
When I got to graduate school, I realized how many opportunities I received at Winona State: the technology we used, the experience working with real patients, and the layout of the lab tests all helped me get into my doctorate program.
Shelsea Zehr '20
The opportunities this program offers, from real patients experiences to comprehensive didactic education, put me leaps and bounds above other graduate school applicants. I can honestly attribute a generous amount of my success to the Movement Science program.
Eric Norman '19
Hear from More Alumni
With a degree in Movement Science, our alumni improve the world by helping others heal through movement.
Learn what else is possible to achieve with this degree.
Read More