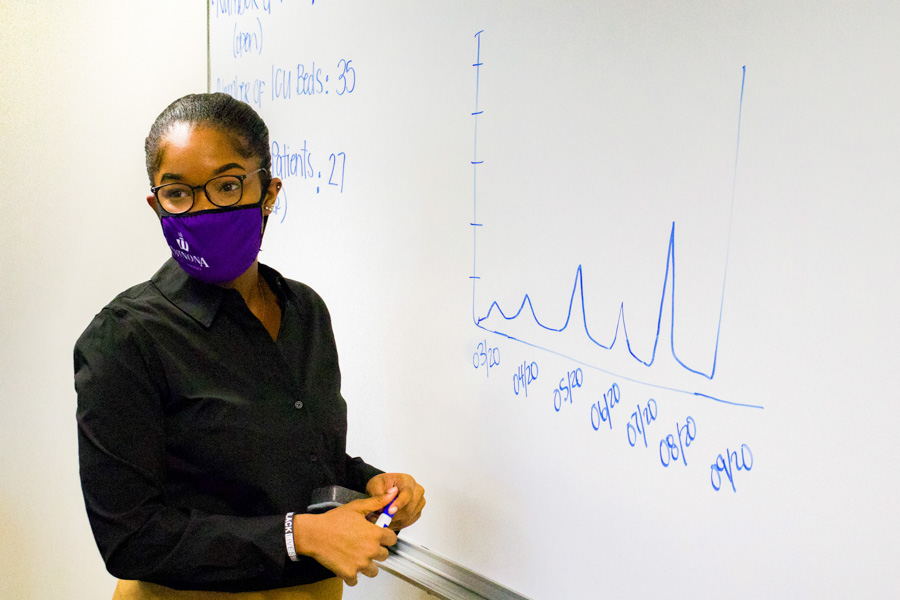 Healthcare Leadership
Bachelor's, Degree Completion
PROGRAM SNAPSHOT

Location: Online
Starting Semester: Fall Semester, Spring Semester, Summer Session
Program Credits: 50
Total Credits: 120
Build on your allied health expertise. Return to the field as a healthcare manager. Improve the quality of care for both patients and employees.
Why Study Healthcare Leadership at Winona State University?
Between the rise in new technology and the shift in patient and industry philosophies, healthcare services are in high demand.
And you can step up to fill that need as a medical or health services manager with the online Healthcare Leadership (HLL) bachelor's degree.
A bachelor's degree is a very common requirement to become a leader in health care. Now is a great time to become even more qualified for this career path.
This program through WSU's Healthcare Leadership and Administration (HLA) Department is meant for anyone who has already earned an associate degree and has experience working in health care.
The HLL degree completion program allows you to apply credits that you previously earned toward your bachelor's degree, saving you time and money. This program's curriculum also aligns with the Healthcare Leadership Alliance competencies.
95% of HLL Students Agree
they were prepared for career advancement and graduate studies. They also say the professors and advisors were approachable and supportive, and the interdisciplinary curriculum provided personal growth opportunities.
What Will You Learn as a Healthcare Leadership Major?
As an HLL major, you'll get insider industry knowledge on managing day-to-day business operations in healthcare environments.
You'll also:
learn how to lead change and growth in individual departments and entire organizations alike.
enhance your skills in leadership, communication, relationship management, critical thinking, and professionalism.
earn the credentials and skills you need to compete for next-level jobs now—and you'll be ready to step up when you're called to lead.
Your coursework will help you develop a more holistic view of how healthcare leaders' actions and decisions can affect various aspects of a health system.
Graduation Requirement
Aside from major- or minor-specific requirements, you'll need to complete additional requirements through the General Education Program (GEP) to earn your degree from Winona State University.
Learn More about the GEP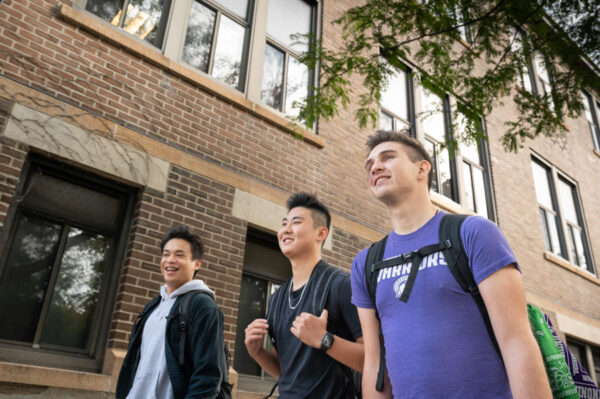 Program Highlights
The Healthcare Leadership program features flexible coursework, real-world projects, personalized advising, and dual graduate studies.
Flexible Coursework
Coursework is delivered entirely online, making the HLL program perfect for anyone who wants to fit their education into their personal and professional lives.
And with asynchronous classes, you can complete your assignments anytime, anywhere. This means you can take your career to the next level at your own pace.
Real-World Projects
You'll create innovative projects that directly impact your professional role.
Throughout the HLL program, you'll use what you learn in class to create positive change in your workplace. These research projects will challenge you to examine issues and address opportunities in health care—all while building your resume too.
Personalized Advising
You'll receive personalized student advising services and other support as you enroll in the HLL program to when you graduate.
You can also apply credits you previously earned toward this degree, saving you time and money.
Dual Graduate Studies
Earn your HLL bachelor's degree and your master's degree in Health/Healthcare Leadership from WSU at the same time by taking credits that count toward both degrees.
Hear from Healthcare Leadership Alumni
Not only did I learn the best practices, concepts, and theories to be a leader in health care, but also I had the opportunity to apply these skills and practices in my current position.
Kelita Hicks-West '21
I felt so much support from the time I was considering going back to school all the way through graduation. I learned so much in this program, and the entire experience has made such a difference in my life as well as the lives of my family and friends!
Alison Wengert '21
The HLL program helped me tremendously and truly prepared me for my career as a healthcare leader. Servant leadership, intrinsic motivation, and data analytics were some of the many skills I graduated with.
Darin Wendel '16
According to the Bureau of Labor Statistics, the field for medical and health services managers is predicted to grow 32% by 2030.
With a bachelor's degree in Healthcare Leadership, you can achieve the following job titles and work for the following employers.