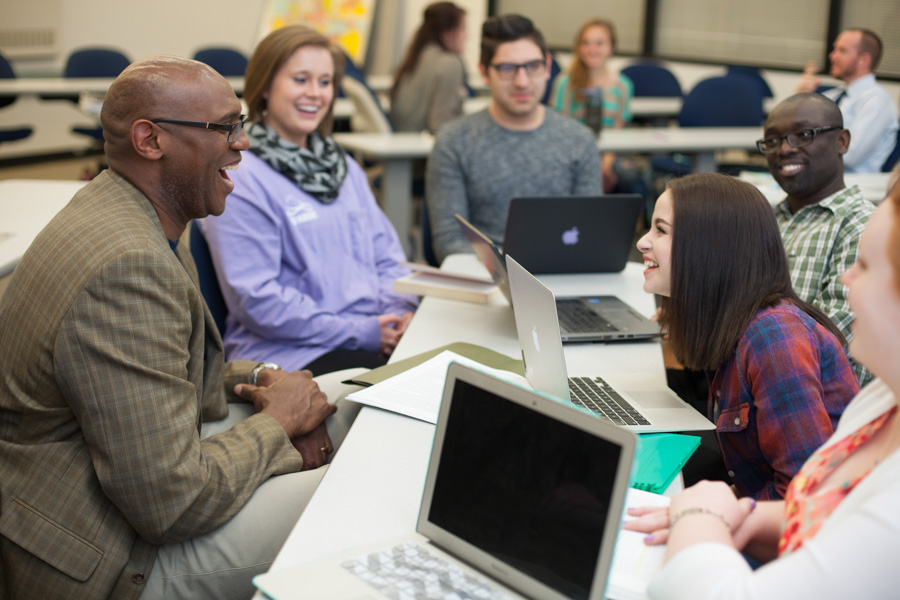 PROGRAM SNAPSHOT

Location: Winona
Starting Semester: Fall Semester, Spring Semester, Summer Session
Program Credits: 66
Total Credits: 120
Help businesses stand out against competitors with their brand. Use analytics to determine who the ideal customers are and how to best reach them.
Why Study Marketing at Winona State?
Although every type and size of business relies on marketing, marketing is involved any time there's an exchange. This means that marketing is found in almost every aspect of human society—not just business.
But marketing professionals do so much more than coordinating and executing advertisements.
They work with companies to develop branding strategies and key messages that align with business values. They influence product development, purchasing, and distribution decisions. They also research consumer buying habits and use data to forecast trends in sales.
Explore a career that guarantees varied work from day to day with the Marketing major at WSU.
This program is meant for students who enjoy solving problems in creative ways and who want a wide range of career options.
This program is also available through the Department of Marketing and is accredited by the Association to Advance Collegiate Schools of Business (AACSB).
Graduation Requirement
Aside from major- or minor-specific requirements, you'll need to complete additional requirements through the General Education Program (GEP) to earn your degree from Winona State University.
Learn More about the GEP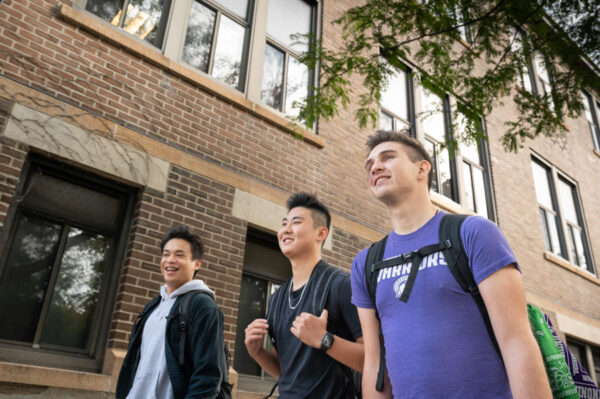 What Will You Learn as a Marketing Major?
As a Marketing major, you'll strength your communication, collaboration, and critical thinking skills.
You'll also:
meet successful business leaders and expand your professional network.
gain experience working directly with clients and solving their marketing problems.
learn how to use today's technology to promote a company and its products or services.
develop marketing strategies that meet market demand, create competitive advantage, and achieve an organization's goals.
Your coursework will prepare you for careers in business, government, health care, education, and other organizations. Or if you want to continue your studies, you'll also be ready for graduate school.
From Undecided to Business Consultant
During a campus visit, Caleb Gernes '19 was inspired to attend WSU after meeting a Marketing professor who spoke passionately about their field. Caleb went from knowing little about marketing to becoming a business consultant who travels the world.
Read about Caleb's Warrior journey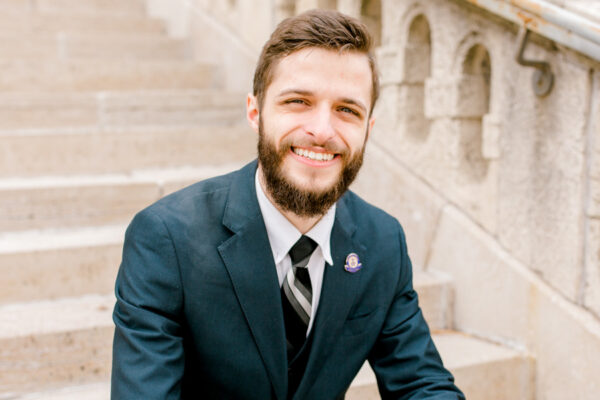 Inside the Classroom
Hands-on Projects
Marketing majors complete several projects to hone their skills before they graduate.
In these projects, you'll analyze and help solve current marketing problems—from understanding consumer perceptions to leveraging sponsorships and more—for real-world business partners.
Previous project clients include Allstate Insurance, Fanatics Wincraft, Minnesota Marine Art Museum, and the U.S. Army.
Engaging Learning Spaces
The College of Business Engagement Center is your hub for experiential learning.
This space includes the WNB Financial – Financial Markets Lab, Federated Insurance Role Play Room, and an event area dedicated to collaborating with guest business partners.
There's also the Strauss Center for Sales Excellence, which has 2 role play rooms equipped for complex role play scenarios.
These areas are identical to spaces that are standard in marketing agencies. This means you'll gain experience in the environments you could work in after graduation.
Campus Engagement
Complement your studies and meet other students who are passionate about marketing and sales through campus clubs and organizations.
Like the American Marketing Association (AMA) and the WSU Sales Team. Or Beta Gamma Sigma honor society, Delta Sigma Pi, and Pi Sigma Epsilon.
Personalized Advising
You'll receive personalized student advising services and other support.
The College of Business advisor is ready to help you map out your degree plan as you enroll in the Marketing major to when you graduate.
Beyond Campus
Community Partnerships
This major's curriculum is directly influenced by the physical environment.
Winona and the surrounding area comprise a rich variety of successful businesses and organizations.
Because of this, numerous professional and community partners are eager to connect with you and hire you for internships and jobs.
Sales Competitions
You can join the WSU Sales Team and compete in regional, national, and international sales competitions.
Our Sales Team has a solid track record because we prioritize extensive real-world sales preparation through the Strauss Center for Sales Excellence and corporate partners.
You could find yourself helping WSU win big at some of the largest collegiate championships—like Salisbury University's National Shore Sales Challenge in Maryland, where WSU won the overall championship in 2022.
Internships
Marketing students are required to complete a 120-hour internship in the marketing field before graduating.
Interning for a firm or organization is a great way to gain hands-on experience, further enhance your job portfolio, and open doors for future career opportunities.
Students in this program have previously interned at American Family Insurance, Gartner, Menards, Rockwell Automation, and Sherwin-Williams.
Study Abroad
Apply what you learn in the classroom by traveling the world. At WSU, you can earn credit that applies to your degree while exploring the globe.
Learn about the business of health care in Paris, Poland's economics, and the sustainability of international business in Scotland.
Or stay within the U.S. and dive into the influential financial institutions along Wall Street and Main Street in New York City.
Hear from Marketing Alumni
The Marketing faculty members foster sharing ideas, critical discussion, and collaboration—but most importantly, they're passionate about the marketing field and are committed to mentoring students.
Bailee Thorson '22
The courses in this program helped me realize where I fit within the world of marketing, which had a significantly positive impact on my career trajectory upon graduating from WSU.
Kyle Turba '21
The variety in this program has continually helped me to not shy away from challenges or new opportunities, but instead to lean in and go for it.
Daniella Johnson '21