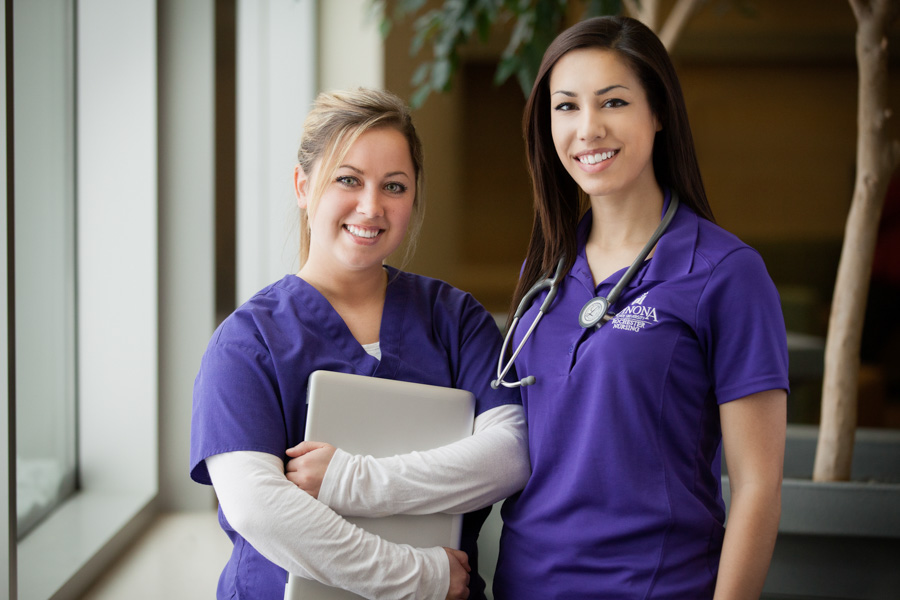 Nursing RN-to-BS
Bachelor's, Degree Completion
PROGRAM SNAPSHOT

Location: Online
Starting Semester: Fall Semester, Spring Semester
Program Credits: 43
Total Credits: 120
Become a healthcare leader or manager. Practice in inpatient and outpatient settings. Achieve better patient outcomes.
Why Study Nursing RN-to-BS Completion Program at Winona State?
Registered Nurses (RN) are within the top 20 professions with the highest expected number of new jobs through 2031, according to the Bureau of Labor Statistics. Also within the top fastest growing fields are medical and health services manager professions.
Compared to an associate degree alone, a bachelor's degree better equips an RN with the leadership skills needed to achieve superior patient outcomes and pursue graduate Nursing degrees. RNs who earn a bachelor's degree have not only more career options, but also higher annual earnings.
All this is possible with the RN-to-BS online completion program.
This program through WSU's Department of Undergraduate Nursing is meant for anyone who has already earned an associate degree or diploma, is a licensed RN, and wants to advance in their current Nursing career.
The RN-to-BS completion program allows you to apply credits that you previously earned toward your bachelor's degree, saving you time and money. This program is accredited by the Commission on Collegiate Nursing Education (CCNE) and approved by the Minnesota Board of Nursing.
What Will You Learn as a Nursing RN-to-BS Major?
As an RN-to-BS major, you'll enhance your skills in teamwork, communication, critical thinking, and quality control.
You'll also:
learn how to perform a holistic assessment on individuals of all ages.
understand what a family living in poverty experiences through a poverty simulation.
work with vulnerable population groups in the community through experiential learning opportunities.
use research to write evidence-based practice reports and support your plan to advocate and care for those in need.
Your coursework is specifically designed to meet the needs of busy working nurses and train you for nursing leadership and management roles.
Graduation Requirement
Aside from major- or minor-specific requirements, you'll need to complete additional requirements through the General Education Program (GEP) to earn your degree from Winona State University.
Learn More about the GEP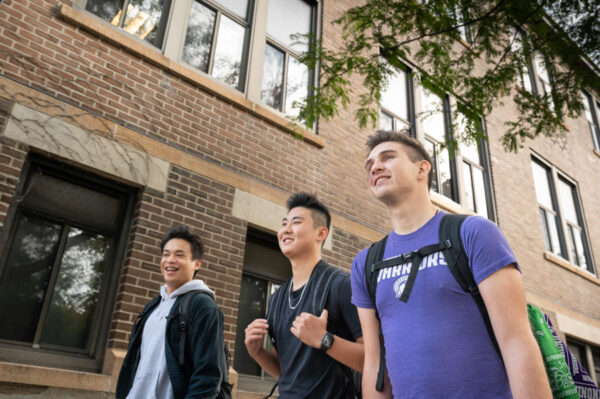 Flexible Coursework
Coursework is delivered entirely online, making the RN-to-BS completion program perfect for anyone who wants to fit their education into their personal and professional lives.
And with asynchronous classes, you can complete your assignments anytime, anywhere. This means you can take your career to the next level at your own pace—whether that means one year, 4 years, or somewhere in between.
We can also arrange in-person courses for international students who need to meet F1 Visa requirements.
Competitive Certification
Be one step closer to becoming a leader in Nursing by getting the real-world preparation you need along with your degree.
The RN-to-BS completion program curriculum prepares you to apply for a Public Health Nurse (PHN) certification through the Board of Nursing. You'll also be ready to apply for a School Nurse license through the Board of Teaching.
Practicum Experiences
You'll complete 60 hours of experiential learning to practice hands-on health promotion and prevention activities among vulnerable population groups. These population groups include the homeless, women and children, senior citizens, and others with low income and limited access to health care.
WSU has several regional partnerships with public health departments, schools, and community agencies. You could find yourself at Mayo Clinic or the Salvation Army in Rochester or even Wabasha County's Health Department and various school districts.
Or you can explore practicum opportunities outside the region—it's your choice.
Hear from Nursing RN-to-BS Alumni
Earning my bachelor's degree in Nursing gave me the tools and leadership skills for my current position, and it created a foundation to further my career path.
Wendy Rivera '22
This program was the ideal completion after my associate's degree because of the flexibility, structured curriculum, and professional educators.
Andrew Abbas '21
At WSU, the coursework was relevant to my work in the community, and the professors wanted me to be successful.
Tammy Fiedler '16