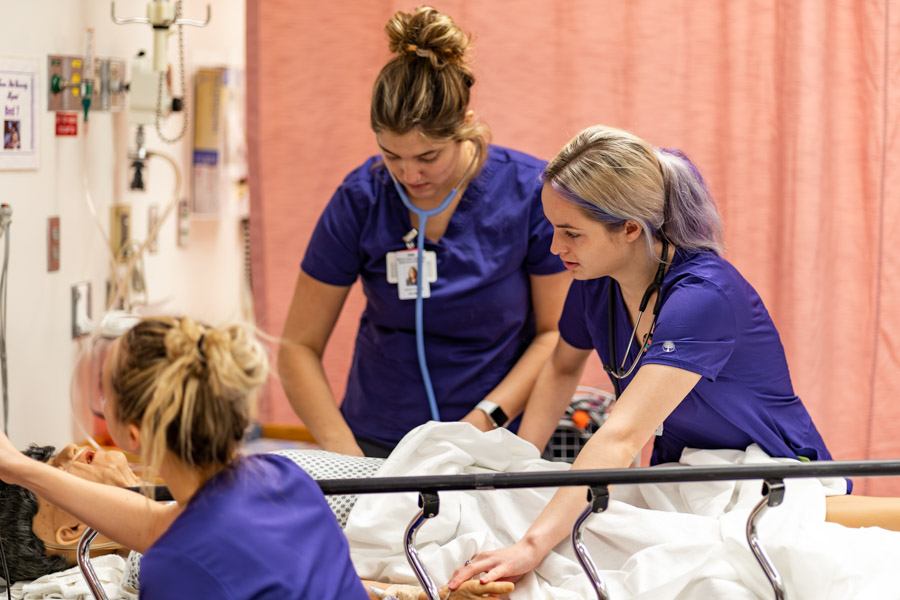 PROGRAM SNAPSHOT

Location: Winona, Rochester
Starting Semester: Fall Semester, Spring Semester
Program Credits: 59
Total Credits: 120
Serve communities in need. Focus on the people in your care and build relationships with them. Become an inclusive leader in nursing.
Why Study Nursing at Winona State?
When you aren't feeling well or have a minor injury, a Registered Nurse (RN) is likely the first face you'll see.
RNs provide patient care and coordinate patient plans. They work closely with physicians and other healthcare professionals to do this.
Registered Nurses also teach patients and the public how to manage certain health conditions. They work in clinics, hospitals, schools, nursing homes, and other facilities.
The wide range of RN specialties offer many career possibilities:
Support people recovering from surgery
Run immunization clinics and blood drives
Closely monitor people with serious and complex conditions
Take care of newborn babies, cancer patients, and the elderly
Help patients overcome mental health concerns, substance abuse, and addictions
Work with patients who have disabilities, chronic illnesses, genetic disorders, and other health issues
The demand for passionate care providers has never been greater. Become a Registered Nurse with the Nursing major through WSU's Department of Undergraduate Nursing.
The Nursing major is meant for anyone who doesn't have previous nursing education or a nursing license. This program is accredited by the Commission on Collegiate Nursing Education (CCNE).
What Will You Learn as a Nursing Major?
As a Nursing Major, you'll strengthen your skills in communication, critical thinking, prioritization, and evidence-based practice.
You'll also gain experience in multiple models of practice, including:
traditional clinical model—provide direct patient care in a clinical setting with faculty supervision.
Dedicated Education Unit (DEU) model—learn firsthand what nursing is all about from trained Registered Nurses.
preceptor model of clinical education—provide direct patient care in a clinical setting and be supervised by an RN selected by your Nursing faculty.
This program comprises 4 terms. Think of terms as milestones in knowledge and understanding. Each term features important concepts applicable to all nursing specialties.
Term 1
Pharmacology
Pathophysiology
Leadership skills
Medical-surgical concepts
RN-level skills and assessments
Term 2
Caring for older adults
Research fundamentals
Evidence-based practice
Psychosocial aspects of nursing
Term 3
Pediatrics
Labor and delivery
Community-based health care
High acuity situations in nursing
Term 4
Hospice care
Transition to practice
Complex care situations
Public health foundations
Mental health fundamentals
You'll also complete extensive group assignments and projects.
Your coursework is designed to train you to effectively work in teams and resolve conflicts.
Graduation Requirement
Aside from major- or minor-specific requirements, you'll need to complete additional requirements through the General Education Program (GEP) to earn your degree from Winona State University.
Learn More about the GEP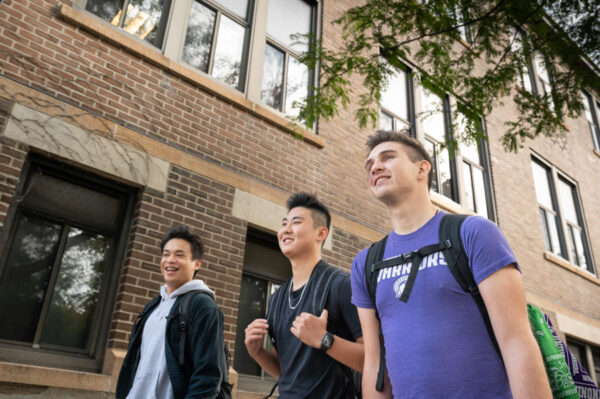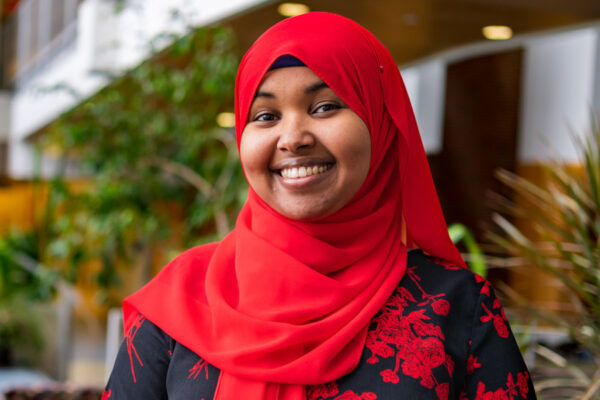 To be a Warrior means to persevere. Meet Zeinab, who balanced being a new mother and a Nursing student at WSU thanks to the support of her professors.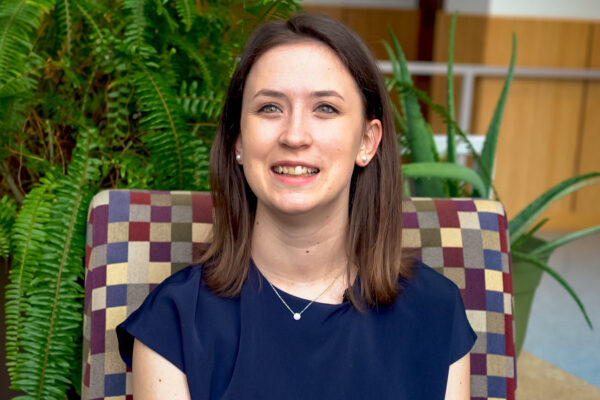 Our students chase their dreams while earning their degrees. Like Kendra, who has a passion for eliminating language barriers in health care and is making a difference locally and globally.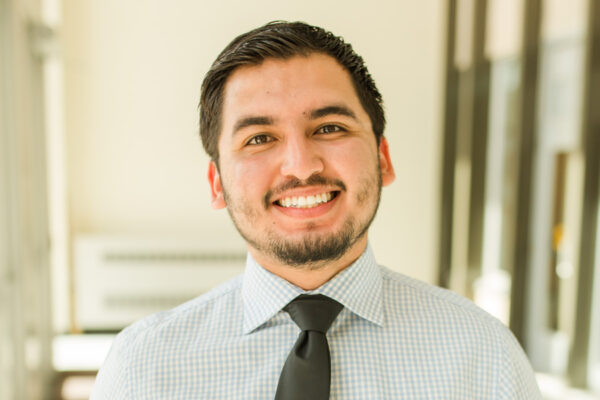 As a first-generation student from an immigrant Mexican family, Juan faced many challenges. But the guidance he received and his perseverance ultimately helped him achieve his degree in Nursing.
Real-World Training
Clinical Experiences
You'll complete nearly 550 clinical hours as a Nursing major. This includes a 120-hour immersion experience when you'll be paired with a Registered Nurse in a practice setting.
These clinicals will let you get hands-on practice in a variety of specialties, like acute care, community health, hospice care, labor and delivery, mental health, older adults, pediatrics, and public health.
Community Partnerships
WSU has a broad array of clinical partnerships in Winona, La Crosse, Rochester, and the Twin Cities. You could find yourself at Mayo Clinic, Gundersen Health System, Winona Health, or Bridges Health.
Or you can explore clinical opportunities outside the region, such as a clinical exchange experience in Sweden.
Licensure Preparation
The NCLEX is the premier nurse licensure exam. You must pass this exam to qualify for entry-level RN positions and to provide safe and effective care.
This program integrates case studies, lessons, and targeted quizzes inside and outside the classroom. These study aids combine to offer a solid foundation for NCLEX preparation.
Competitive Certification
Be one step closer to becoming an RN by getting the real-world preparation you need along with your degree.
The Nursing program curriculum prepares you to apply for a Public Health Nurse (PHN) certification through the Minnesota Board of Nursing. This certification will help you meet the needs of our changing healthcare landscape.
You'll also be ready to apply for a School Nurse license through the Minnesota Professional Educator Licensing & Standards Board.
Beyond the Classroom
Research Opportunities
Healthcare settings are always seeking ways to improve their patient outcomes.
That's why your courses will teach you how to research an area of interest and use what you learn as evidence in your practice.
You can expand on your research from class and further hone your skills by pursuing a faculty-guided Honors Project.
You could find yourself researching nurse burnout, COVID-specific interventions, postpartum depression, or diversity in nursing education.
Study Abroad
Apply what you learn in the classroom by traveling the world. At WSU, you can earn credit that counts toward your degree while exploring the globe.
Learn about the business of health care in Paris, child welfare systems in Jamaica, and leadership and team development in New Zealand.
Or dive into health promotion in Peru, service learning in India, and other programs in England, Ireland, Austria, and beyond.
Campus Life
Complement your studies and meet other students who are passionate about nursing and health care through a handful of campus clubs and organizations.
Like Active Minds, Colleges Against Cancer, HOPE Club, Junior Nursing Club, and Minnesota Student Nurses Association.
Or Senior Nursing Club, Student Health & Wellness Advocates, Warriors for Kids' Health, Warriors for Life, and Winona State Nursing Club.
Engaging Learning Spaces
The WSU Nursing Simulation Lab allows students to practice care for a wide range of patient types in a safe and controlled environment.
This space features several sophisticated and life-like manikins—from newborn, infant, and child to adult and a birthing mom.
We've also partnered with Winona Health to offer an additional simulation space for Nursing students.
Program Admission & Advising
There are 2 ways to be admitted to the Nursing major.
Direct Admission
Direct Admission guarantees acceptance to this program for students who earned exceptional ACT/SAT scores and excellent college grades.
Holistic Admission
If you aren't the best test taker, don't worry. We'll consider your personal achievements in nursing, volunteer and community service experiences, and GPA through Holistic Admission.
Most applicants for this program apply through Holistic Admission.
Personalized Advising
You'll receive individualized student advising services and other support every semester from your first year through graduation.
There's also a nursing student success-focused advisor who's ready to guide you through your educational journey and answer your questions along the way. Schedule an appointment today.
Hear from Nursing Alumni
I'm proud to wear my purple scrubs when I go to clinical sites because we're known and respected as Winona State students.
Lexie Adamsky '19
The professors are your friends. They want to see you succeed and are willing to help you understand and be a better student.
Brett Thomas Strub '19
I am incredibly excited to work alongside many of the nurses who provided care for my sister and ultimately inspired me to study nursing.
Jamie Reynolds '19
According to the Bureau of Labor Statistics, Registered Nurses are within the top 20 professions with the highest expected number of new jobs until 2031.
Your bachelor's degree in Nursing will also prepare you for graduate school. Become an Advanced Practice Registered Nurse (APRN) to level up in your career. APRN professions like nurse anesthetists, nurse midwives, and nurse practitioners are predicted to grow by 40% in the next decade.