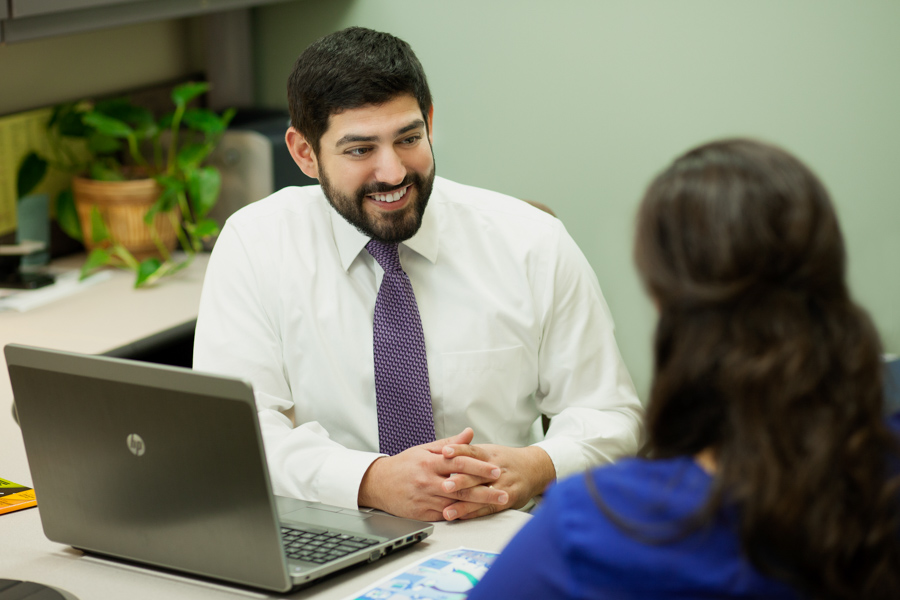 PROGRAM SNAPSHOT

Location: Online
Starting Semester: Fall Semester, Spring Semester, Summer Session
Program Credits: 30
Measure financial performance. Inform management decision making. Become a valuable accounting professional with unlimited career growth.
Why Study Professional Accounting at Winona State?
With the Master of Professional Accounting (MPA) online program at Winona State, you can become a valuable financial professional in auditing, taxation, business advisory services, forensic accounting, and more.
This graduate program is meant for professionals who want to earn competitive certification as a Certified Public Accountant (CPA) and advance in their career.
CPA licensure equips accountants with the leadership skills needed to adapt to the changing business and technology environments. Accountants with a CPA license and an MPA degree have more advanced career options and higher annual earnings.
This program is a good fit for full- or part-time students who need the convenience of online learning. Professional Accounting is also a valuable option for practitioners who are seeking an MPA to become a post-secondary teacher.
The MPA degree is offered through WSU's Accounting Department and is accredited by the Association to Advance Collegiate Schools of Business (AACSB).
Lowest Tuition in the Region
The MPA program at WSU has one of the lowest graduate tuition rates in Minnesota and Wisconsin. And regardless of where they live, all WSU distance learners pay in-state tuition.
What Will You Learn as a Professional Accounting Student?
As an MPA student, you'll use information technology and analytics to collect, understand, and present accounting data to help others make informed business decisions.
You'll also:
cover advanced auditing, managerial, tax, and regulatory topics.
learn the ethical responsibilities you'll have as a professional accountant.
know best practices for creating audited financial statements as well as compilation and review reports.
convert foreign currency financial statements to U.S. dollars.
complete the training you need to sit for the Certified Public Accountant (CPA) exam and set yourself apart from other job candidates.
Whether you want to work in a public accounting firm for small organizations, large corporations, or the government, this program will set you up for success. You can also start your own practice with the more in-depth knowledge of accounting topics you'll learn in this program.
Some students earn the MPA to further enhance their teaching credentials to work at middle schools, high schools, and higher education institutions.
Flexible Coursework
Coursework is delivered entirely online, making the MPA program great for anyone who wants to fit their education into their personal and professional lives.
And with asynchronous classes, you can complete your assignments anytime, anywhere. This means you can take your career to the next level at your own pace.
Competitive Certification
This program integrates training that satisfies the 150-hour requirement needed to become a Certified Professional Accountant (CPA).
You'll get quality preparation for the CPA exam at a while boosting your earning potential and job prospects.
This program's design allows you to sit for the CPA exam while working on your master's degree.
Data-Driven Projects
You'll complete career-relevant projects that give you the chance to engage with real-world business professionals.
For example, you'll perform a mock audit for a local non-profit organization.
Based on your audit findings, you'll give recommendations to improve the organization's performance and meet their business goals.
You'll also do other projects like tax returns, financial statement presentations, and entity analyses.
Community Partnerships
Winona and the surrounding area comprise a rich variety of successful accounting firms, businesses, and organizations.
Although completely online, this program's curriculum is influenced by Winona's physical environment and incorporates real-world experiences with many professional and community partners.
Customized Entry Options
If you have room in your schedule during your final year as an undergraduate student at WSU, you can enroll in select MPA courses and start this graduate degree.
Or you can build on your professional experience by enrolling in the MPA program after completing a different bachelor's program at WSU or one from another institution.
Hear from Professional Accounting Alumni
I thoroughly enjoyed my time in the MPA program and would highly suggest it to others! It was a great way to reach 150 credits for CPA licensure. Its online flexibility was also very helpful while working.
Tyler Hughes '22
If you're looking to get into the field of accounting, Winona State's MPA program has everything you need to start a successful career.
Declan Walsh '21
This program prepared me for my career in a Big Four accounting firm. The projects within my classes were relevant to the field and impressed my interviewers.
Yuko Dalier '21