Semester Abroad
Choose from countries all over the world and work toward your degree while immersed in another culture.
Explore Programs
View a map of WSU semester abroad programs around the world,
You can refine your search and get more details about specific semester abroad programs in the WSU Study Away portal.
WSU faculty and staff have reviewed all available programs, and each has been approved for excellent academic quality as well as outstanding student service.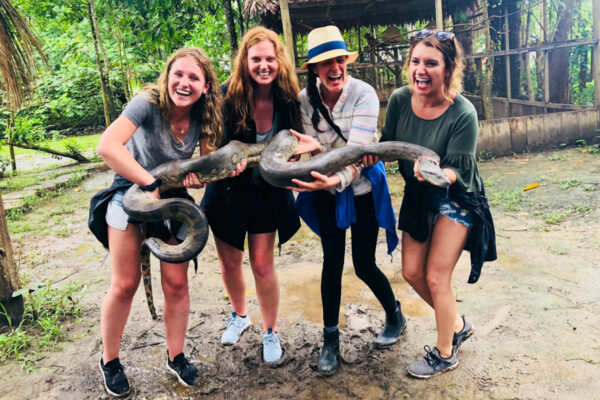 Study Away Smarter, Not Harder
Get the most out of your semester abroad with these programs that best match courses required for your major, minor, or even general education requirements.
Types of Semester Programs
Emily Roach '19, Human Resources Major 
Studying abroad was super important to me because it allowed me to step out of my comfort zone and experience new things. Every day was a different adventure that I enjoyed so much.
Study Abroad Program with API in Reykjavik, Iceland
How to Apply
Follow the Semester Application Instructions (PDF) to apply for a semester or summer study abroad program.
Application Deadlines
Oct. 1 – Spring semester
Feb. 1 – Summer session
March 1 – Fall semester
March 1 – Academic year