Funding Your Study Away
Scholarships, grants, & financial aid are great ways to fund your study away & make the experience more affordable.
The total cost to study away varies widely depending on:
which type of program you choose
what expenses are covered by the program
the destination location and required travel
how long you'll be away
other cost of living factors
Check the specific program webpage for details about total costs and what is included.
The average cost of a semester or summer abroad program is $14,000 plus airfare.
For a summer month-long program the average cost is $5,000 plus airfare.
There are programs that cost about the same as a semester at WSU, while others are significantly higher in cost.
You have a wide range to choose from to suit your budget.
Keep in mind that you can use your financial aid award for study abroad programs. Many of the partner programs also offer scholarships and grants.
In 2019, the average cost of a faculty-led program was $4,900 including airfare.
Costs can range from $2,000-$9,000 depending on the program.
The program costs typically include:
airfare
transportation throughout the program
lodging
most meals
admission fees for group educational experiences
WSU tuition and fees for the courses associated with the program
You can use your financial aid award—including tuition waivers—for faculty-led programs.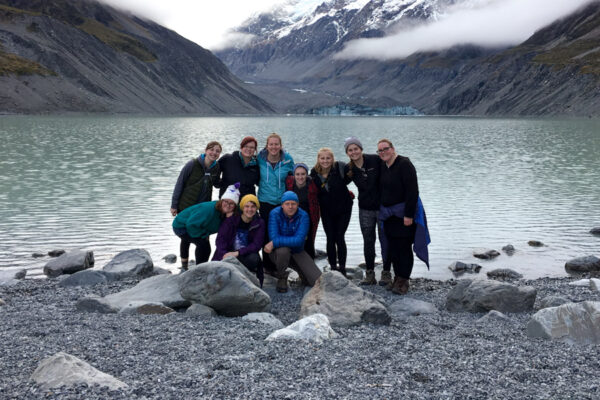 Study Abroad for Less
If you want to keep costs down while you study abroad, see the most affordable programs offered by WSU.
Scholarships
There are many scholarships available, and it's best to begin applying for scholarships early as you research study away opportunities. Some scholarships may be due more than a year before you will go abroad, depending on the organization.
Generally, there are more (and larger) scholarships for longer programs and for students traveling to less-common destinations.
The WSU Study Away team curates the Scholarship Opportunities List (PDF), which contains more than 30 scholarships for students who want to study away.
It's a good place to get started but be sure to check with the sponsoring organizations for the most up-to-date information.
The WSU Foundation awards over $1 million in scholarships each year, and almost every scholarship can be used for a study away program.
There are two scholarships specifically for supporting students to study abroad.
Explore WSU Foundation Scholarships.
You may have also heard of famous scholarships like Rotary or Fulbright. Although these are wonderful awards, they are not for traditional undergraduate study abroad experiences.
Fulbright Program awards are for research, teaching, or studying overseas after you've completed your undergraduate degree. If you think you'd like to go abroad after graduation, this could be a good option to consider.
Alycia Tracey '22, Nursing Major
Getting the Gilman Scholarship made a difference as I was able to take out fewer loans, which helps tremendously in the long run. Overall, I felt less stressed about finances before going and while I was abroad.
Queen's University Belfast Study Abroad Program
Financial Aid
Federal and state financial aid may be applied to your study away program.
Whether you qualify for grants or federal loans, financial aid can be a reasonable and helpful resource. It never hurts to apply, as you can always turn money down.
If you plan to use your financial aid award to study abroad, you should schedule an appointment with a WSU financial aid advisor. If you are awarded any study abroad scholarships, they will help you understand how that impacts the rest of your aid package.
You can apply the tuition waiver benefit only to faculty-led programs. The tuition waiver is not accepted for exchange, direct enroll, or provider programs.
Contact the Study Abroad office with questions about using your tuition waiver.