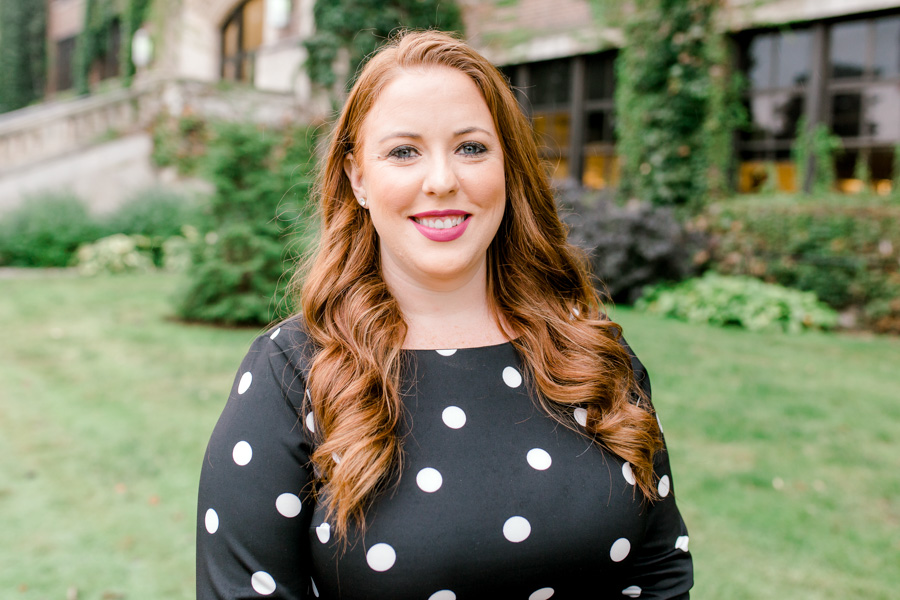 PROGRAM SNAPSHOT

Location: Winona
Course Load: Full-Time
Credits: 40
Program Duration: 3 Semesters
Starting Semester: Fall Semester, Spring Semester, Summer Session
Understand the relationship between products and consumers. Create, communicate, and deliver value.
Why Study Marketing at Winona State?
Marketing is crucial to the success of businesses across industries. In fact, more than one-third of careers in the U.S. are related to marketing.
Marketing professionals are in high demand for several specialties, from advertising, branding, and market research to website and social media marketing. They also manage product purchasing, sales, and distribution.
Combine your passions for creativity and problem solving with WSU's Marketing minor. This program is perfect for students who are people-oriented, enjoy teamwork, and crave a career with countless paths.
This program is available through the Department of Marketing and is accredited by the Association to Advance Collegiate Schools of Business (AACSB).
5%
of business schools worldwide are accredited by AACSB—and WSU is one of them. This is a significant honor. 
Why Will You Learn as a Marketing Minor?
As a Marketing minor, you'll learn the basics of solving real-world marketing problems in creative ways.
You'll also:
strengthen your collaboration skills through different group projects
know marketing basics to help businesses of all sizes achieve their goals
understand buyer behavior patterns using psychology and sociology concepts
have the chance to meet leaders in the industry and attend guest speaker events
You'll be ready to pursue a career in business, government, health care, education, and other organizations. Your coursework will also prepare you for graduate school if you want to continue your studies.
Inside the Classroom
Hands-on Projects
Marketing minors complete several projects to hone their skills before they graduate.
In these projects, you'll analyze and help solve current marketing problems—from understanding consumer perceptions to leveraging sponsorships and more—for real-world business partners.
Previous project clients include Allstate Insurance, Fanatics Wincraft, Minnesota Marine Art Museum, and the U.S. Army.
Engaging Learning Spaces
The College of Business Engagement Center is your hub for experiential learning.
This space includes the WNB Financial – Financial Markets Lab, Federated Insurance Role Play Room, and an event area dedicated to collaborating with guest business partners.
There's also the Strauss Center for Sales Excellence, which has 2 role play rooms equipped for complex role play scenarios.
These areas are identical to spaces that are standard in marketing agencies. This means you'll gain experience in the environments you could work in after graduation.
Campus Engagement
Complement your studies and meet other students who are passionate about marketing and sales through campus clubs and organizations.
Like the American Marketing Association (AMA) and the WSU Sales Team. Or the Beta Gamma Sigma honor society, Delta Sigma Pi, and Pi Sigma Epsilon.
Personalized Advising
You'll receive personalized student advising services and other support.
The College of Business advisor is ready to help you map out your degree plan as you enroll in the Marketing minor to when you graduate.
Beyond Campus
Community Partnerships
This minor's curriculum is directly influenced by the physical environment.
Winona and the surrounding area comprise a rich variety of successful businesses and organizations.
Because of this, numerous professional and community partners are eager to connect with you and hire you for internships and jobs.
Sales Competitions
You can join the WSU Sales Team and compete in regional, national, and international sales competitions.
Our Sales Team has a solid track record because we prioritize extensive real-world sales preparation through the Strauss Center for Sales Excellence and various corporate partners.
You could find yourself helping WSU win big at some of the largest collegiate championships—like Salisbury University's National Shore Sales Challenge in Maryland, where WSU won the overall championship this year.
Internships
Marketing students are required to complete a 120-hour internship in the marketing field before graduating.
Interning for a firm or organization is a great way to gain hands-on experience, further enhance your job portfolio, and open doors for future career opportunities.
Students in this program have previously interned at American Family Insurance, Gartner, Menards, Rockwell Automation, and Sherwin-Williams.
Study Abroad
Apply what you learn in the classroom by traveling the world. At WSU, you can earn credit that applies to your degree while exploring the globe.
Learn about the business of health care in Paris, Poland's economics, and the sustainability of international business in Scotland.
Or stay within the U.S. and dive into the influential financial institutions along Wall Street and Main Street in New York City.
Hear from Marketing Alumni
The Marketing minor provided me valuable insights and skills, setting me up for success that I didn't think was possible this soon after graduation.
Allyson Youngquist '22
I'm a filmmaker, so I minored in Marketing because I was interested in the story behind the story. Bringing your big idea to life is only the beginning, and marketing helps prepare you for what comes next.
Brynn Artley '20
With a minor in Marketing, our alumni have achieved the following job titles and have worked for the following employers.