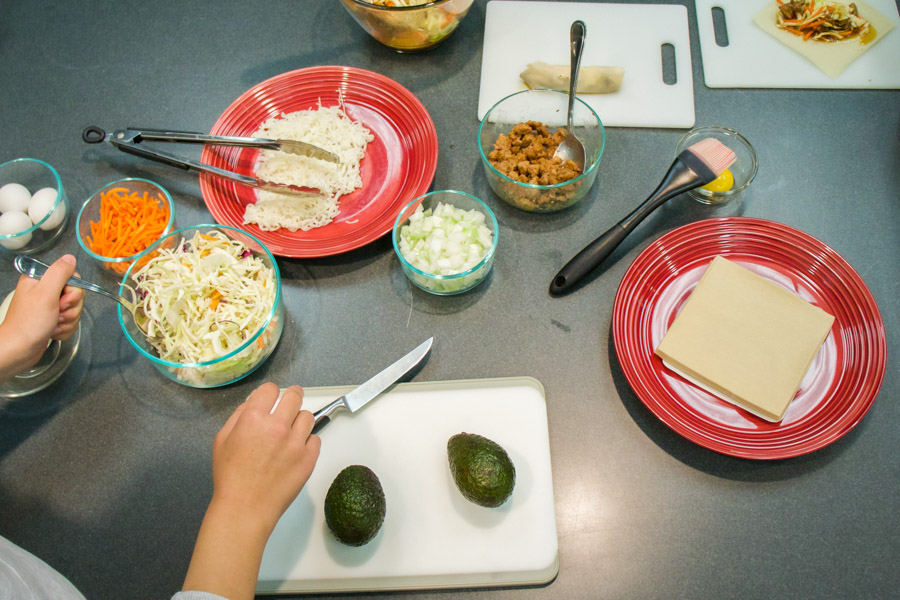 PROGRAM SNAPSHOT

Location: Winona
Starting Semester: Fall Semester, Spring Semester
Program Credits: 28
Total Credits: 120
Promote that good health depends on the food we choose to eat. Help people learn to shop for and prepare healthy foods.
Why Study Nutrition at Winona State?
Food and nutrition play huge roles in our everyday lives.
Not getting enough nutrients can cause some medical diseases or conditions, impact certain behavioral diagnoses, and slow down injury recovery. Food insecurity can be a severe stressor for disadvantaged individuals, and achieving maximal athletic performance isn't possible without first understanding sports players' nutrition.
From fueling our bodies to providing the backdrop for our social interactions, food and nutrition are integral parts of health promotion, disease prevention, and our health care system.
Nutrition is not only a personal effort to eat healthfully, but also a community issue. Various physical, social, and economic factors all affect our food access and health choices.
With the Nutrition minor at Winona State, you'll be prepared to make referrals to Registered Dietitians/Nutritionists (RDN).
This program is intended for students who want to gain a foundation in nutritional science and take courses that prepare them for dietetics graduate programs. Other students use the Nutrition minor to simply understand the impact of nutrition on athletes, patients, and other clients.
This minor is available through WSU's Department of Health, Exercise & Rehabilitative Sciences (HERS). 
$20,000+
in scholarships available annually to Nutrition and HERS students of all levels through the WSU Foundation.
What Will You Learn as a Nutrition Minor?
As a Nutrition minor, you'll learn how to promote evidence-based nutrition principles to physically and culturally diverse clients.
You'll also:
conduct a personal dietary analysis.
understand the role of nutrition in athletic performance.
dive into current topics and issues within the field of nutrition.
explore and sample foods from different cultures around the U.S. and the world.
Your classes will prepare you to enhance future work in a community, school, company, or research setting.
Graduation Requirement
Aside from major- or minor-specific requirements, you'll need to complete additional requirements through the General Education Program (GEP) to earn your degree from Winona State University.
Learn More about the GEP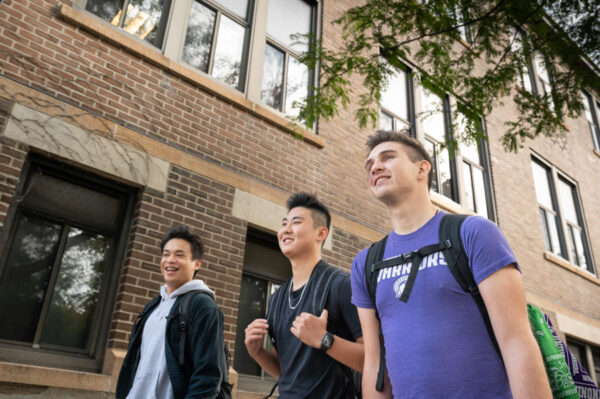 In the Classroom
Real-World Projects
Throughout this program, you'll create projects and presentations to address current and emerging food and nutrition trends and issues in our world.
You'll create infographics to visually inform individuals about nutritional concepts, like healthy eating tips and types of vitamins found in different foods.
You'll also collaborate with other students to design a nutrition education or intervention program for an at-risk group in a community.
Community-Based Learning
You can take an upper-division nutrition course to partner with a health clinic, long-term care facility, school, or other organization in the community.
You'll assess the nutrition education needs of their population, design a program, then implement and evaluate its impact.
You could find yourself organizing a nutrition-themed health fair for community members, teaching nutrition curriculum to local middle school students, or designing nutrition-based programs and activities for an after-school program.
Extracurricular Certification
Be one step closer to becoming a nutritionist or dietician by getting the real-world preparation you need along with your degree.
Winona State offers students access to First Aid and CPR certification through the American Red Cross.
You can also earn Mental Health First Aid certification through the National Alliance on Mental Illness (NAMI) to recognize early signs or symptoms that someone with a mental health challenge may have and refer them to the right support services.
Customized Career Paths
Advocating for food safety and sustainability can look different across industries, so it's important to tailor your education to your personal interests and career goals.
The Nutrition minor pairs well with many major programs at WSU, like Athletic Training, Biology, Exercise Science, Nursing, Physical Education, Psychology, and Social Work.
This minor also complements classes in WSU's Medicine and Physical Therapy pre-professional programs.
Beyond Campus
Hear from Nutrition Students
This program combines two things that I'm incredibly passionate about: food and helping others. I'm receiving a well-rounded education in all aspects of community health—not just nutrition.
Megan Korth '27