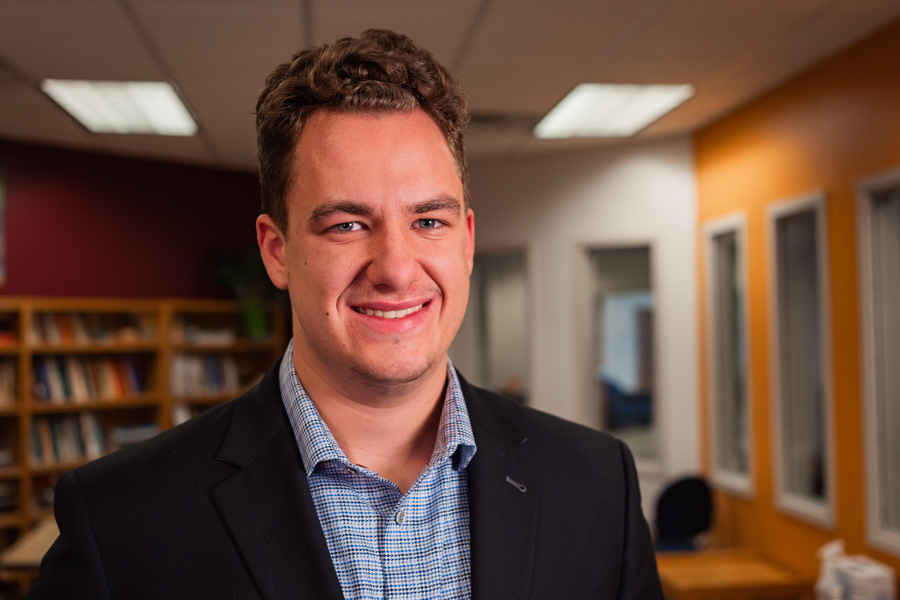 PROGRAM SNAPSHOT

Location: Winona
Starting Semester: Fall Semester, Spring Semester, Summer Session
Program Credits: 40
Total Credits: 120
Bring the right products to the right customers. Help businesses stand out against competitors.
Why Study Professional Selling at Winona State?
Sales is constantly at work around us. Sales agents across industries sell advertising space, properties, financial services, technology, entertainment activities, and many more products or services.
While retail sales workers sell items or experiences directly to consumers, sales professionals take a top-down approach. Sales professionals sell these same things to wholesalers, manufacturers, and businesses who then distribute the products or services to retailers and other organizations.
Sales professionals help wholesalers, manufacturers, and businesses solve consumer problems with specific items or experiences. These professionals demonstrate how their products or services are better than competitors'. They coordinate promotional and advertising campaigns. They may also influence the design of products, packaging, and marketing.
Become a sales professional with the Professional Selling minor through WSU's Department of Marketing.
This program is accredited by the Association to Advance Collegiate Schools of Business (AACSB). Winona State is also a member of the University Sales Center Alliance (USCA).
What Will You Learn as a Professional Selling Minor?
As a Professional Selling minor, you'll enhance your communication and decision-making skills.
You'll also:
expand your professional network by meeting industry leaders
get experience solving real-world marketing and sales problems
know the best practices for persuading others to invest in what you offer
learn how to select the right vendors, manage inventory, and negotiate prices
Your coursework will prepare you for careers in a variety of fields and for graduate school if you want to continue your studies.
Graduation Requirement
Aside from major- or minor-specific requirements, you'll need to complete additional requirements through the General Education Program (GEP) to earn your degree from Winona State University.
Learn More about the GEP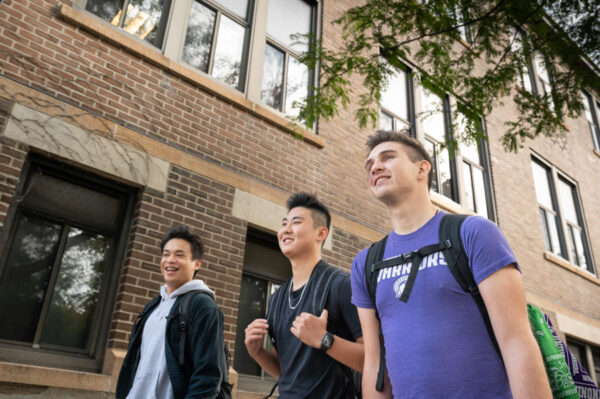 Inside the Classroom
Beyond Campus
Community Partnerships
This minor's curriculum is directly influenced by the physical environment.
Winona and the surrounding area comprise a rich variety of successful businesses and organizations. Because of this, numerous professional and community partners are eager to connect with you and hire you for internships and jobs.
The curriculum is also influenced by the Strauss Center for Sales Excellence Board of Directors, comprising corporate partners and WSU alumni working in sales.
Sales Competitions
Join the WSU Sales Team to compete in regional, national, and international sales competitions.
Our Sales Team has a solid track record because we prioritize extensive real-world sales preparation through the Strauss Center for Sales Excellence and various corporate partners.
You could find yourself helping WSU win big at some of the largest collegiate championships—like Florida State University, University of Denver, University of Minnesota – Twin Cities, and University of South Florida.
Internships
Professional Selling students can complete a 120-hour internship in the sales field before graduating.
Interning for a firm or organization is a great way to gain hands-on experience, further enhance your job portfolio, and open doors for future career opportunities.
Students in this program have previously interned at Ashley HomeStore, Exact Sciences, LinkedIn, RepTrak, and Uline.
Study Abroad
Apply what you learn in the classroom by traveling the world. At WSU, you can earn credit that applies to your degree while exploring the globe.
Learn about the business of health care in Paris, Poland's economics, and the sustainability of international business in Scotland.
Or stay within the U.S. and dive into the influential financial institutions along Wall Street and Main Street in New York City.
Hear from Professional Selling Alumni
As an Outside Salesman, the skills I learned from both the Marketing and Professional Sales programs help me on a daily basis and impact how I conduct business and communicate with others in a positive way.
Keagen Zibell '21
Selling is a skill that's used throughout everyday life. I was drawn to the Professional Selling program because it provided a unique opportunity to learn and practice the process in an environment that prepares you to sell anything.
Kyle Turba '21