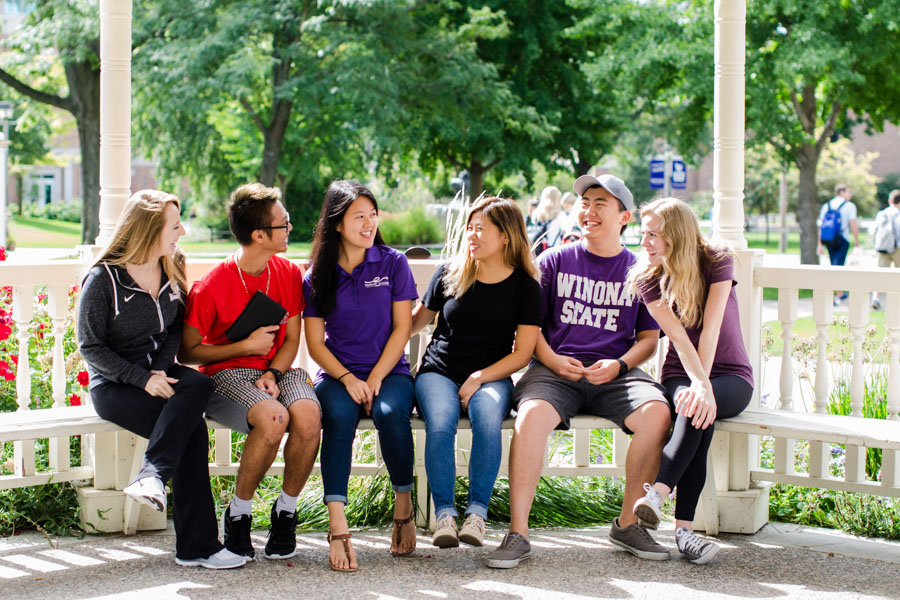 Sociology
Bachelor's, Transfer Pathway
PROGRAM SNAPSHOT

Location: Winona
Starting Semester: Fall Semester, Spring Semester, Winter Semester, Summer Session
Program Credits: 48
Total Credits: 120
Make the community your classroom. See a situation from multiple perspectives. Understand people and society to enact great change.
Why Study Sociology at Winona State?
If you like to get to know people, hear their stories, and understand how we all interact as a society, you can foster these interests by studying sociology.
Sociologists set aside their own assumptions and see the big picture.
For example, while some assume that people are poor because they don't work hard enough, sociologists consider how the job market, illness, disability, discrimination, and other larger social factors influence a person's poverty status.
This same way of thinking applies to how people's lives are shaped by their experiences of gender and sexuality, race and ethnicity, social class, disabilities, and other social issues.
The Sociology major through WSU's Department of Sociology is intended for students who want to reflect on their own experiences through a sociological lens and advocate for others.
What Will You Learn as a Sociology Major?
As a Sociology major, you'll strengthen your critical thinking, problem solving, communication, and teamwork skills.
You'll also:
learn about the history and consequences of social inequalities
explore what affects the ideas, identities, and life courses of individuals and groups
gain hands-on experience using social research methods to analyze data and address social issues
Your coursework will prepare you for employment in a variety of fields, such as social service, business, education, health care, and government. You'll also be ready to pursue graduate studies.
Graduation Requirement
Aside from major- or minor-specific requirements, you'll need to complete additional requirements through the General Education Program (GEP) to earn your degree from Winona State University.
Learn More about the GEP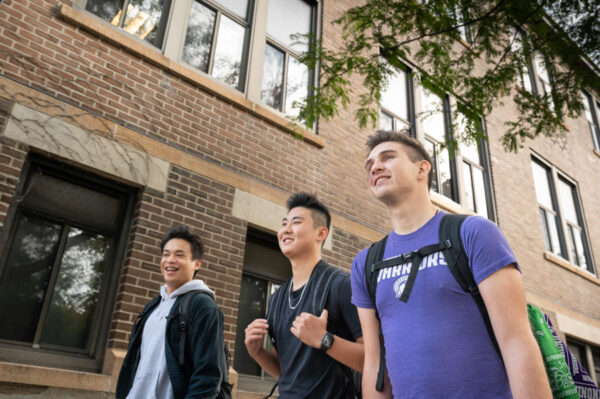 Internships
You'll complete a 360-hour internship during your final semester in this program.
You could find yourself interning at local social service agencies, like Big Brothers Big Sisters of America and Volunteers of America. Or non-profit meal programs, like Loaves and Fishes. Or even county government offices, corrections facilities, and home healthcare facilities.
You can intern outside the region or across the pond, from Disney World in Florida to Italy's Joel Nafuma Refugee Center to an orphanage in the Philippines.
Community Engagement
Before you graduate, you can do an extensive community research project.
A client from the community will visit your upper-level research class and describe an issue they need to address.
You'll work with your classmates to create a survey or an evaluation tool, administer it to the correct populations, analyze the results, and formally present your recommendations to the client.
Several community-wide decisions have been made because of Sociology students' results. Like offering single-sex bathrooms at the Bluff Country Co-op and influencing the design of its expansion.
Research Opportunities
You can expand your class research and further hone your skills by pursuing a faculty-guided research project.
Create an engaging poster and share your findings with others at professional conferences in the local and regional area.
Previous topics that students have explored include the sociology of names and religion and the concept of emerging adulthood.
Hear from Sociology Alumni
Understanding why people act the way they do has helped me have more compassion and empathy as I move through the world and in my work who have experienced or are experiencing trauma.
Sally Dunbar '18
Regardless of what career you end up in, having the ability to understand how people work together and the intersections of their lives is a valuable skill.
Marite Olmstead '17
Being able to understand the vast complexities of modern-day society is something that has helped me in my career immensely.
Matt Bielefiedt '09
Survey researchers design surveys to study people's opinions, beliefs, wants, and needs. These evaluations can cover many different topics, like health care, education, politics, and culture.
Market research analysts then use this data to target the right consumers and increase sales for a company's products or services. According to the Bureau of Labor Statistics, there's a demand for more market research analysts. This profession is expected to grow 19% by 2031.
Market research analysts are also among the top 20 professions with the highest projected job growth rate for the next decade.