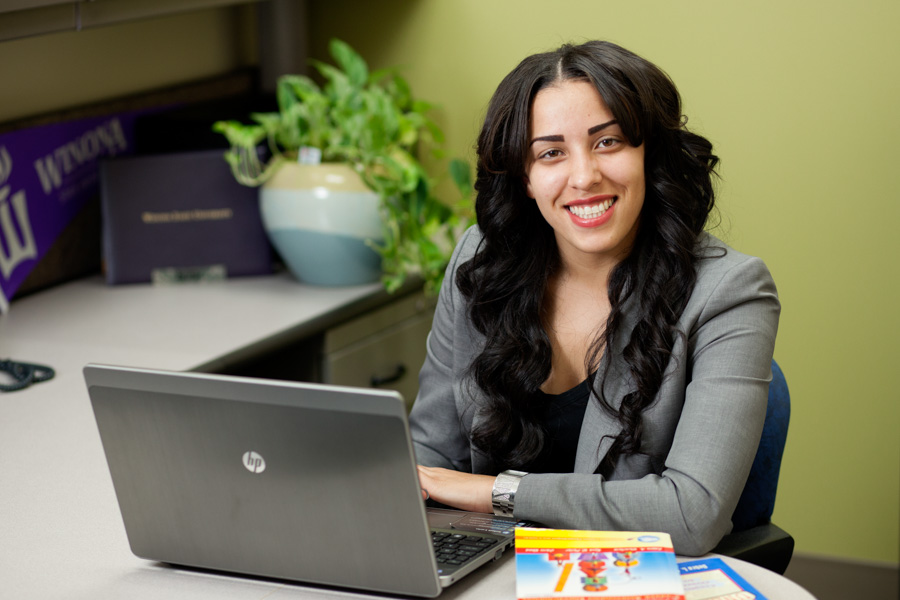 Accounting
Bachelor's, Transfer Pathway
PROGRAM SNAPSHOT

Location: Winona
Starting Semester: Fall Semester, Spring Semester, Summer Session
Program Credits: 72
Total Credits: 120
Help organizations and individuals become financially stronger. Guide them to make smart decisions. Use accounting information systems and applications with ease.
Why Study Accounting at Winona State?
Accountants are in great demand at public accounting firms that do auditing, taxation, and business advisory services for their clients. Accountants are also needed by corporations to help guide good managerial decision making.
Non-profit organizations like hospitals and schools need accountants to keep track of their financial commitments. Governmental entities like cities and counties need accountants to report budgetary information to constituents. And the Internal Revenue Service (IRS) and FBI need accountants to do forensic accounting work, including investigating white-collar crimes.
That's where the Accounting bachelor's degree through Winona State's Accounting Department comes in.
The Accounting major is meant for students who want to combine their passions for business and numbers. This major is also a good fit for transfer students who have already earned 30 college credits and want to complete their bachelor's degree.
With this major, you'll be ready to not only sit for the Certified Public Accountant (CPA) exam, but also pursue a career in any industry or sector.
The Accounting bachelor's degree program is accredited by the Association to Advance Collegiate Schools of Business (AACSB).
Graduation Requirement
Aside from major- or minor-specific requirements, you'll need to complete additional requirements through the General Education Program (GEP) to earn your degree from Winona State University.
Learn More about the GEP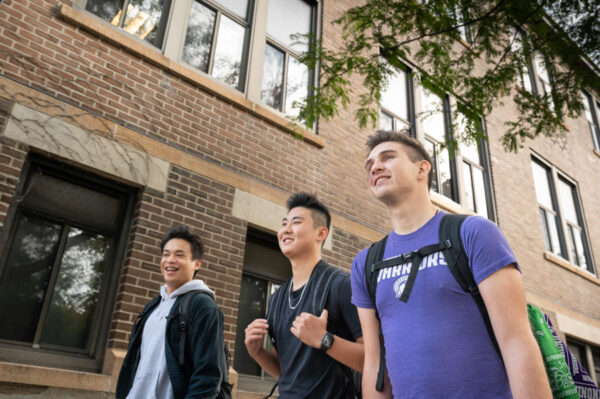 What Will You Learn as an Accounting Major?
As an Accounting major, you'll learn how to record, translate, and report accounting data using industry software and technology.
You'll also:
know best practices for making recommendations to improve financial performance.
expand your professional network to earn a paid internship or post-graduate job in your field.
get hands-on experience completing real-world audits, tax returns, and other career-relevant projects with local companies.
Your coursework will prepare you for graduate studies or work at small organizations, large corporations, or the government.
Creating My More
In this Q&A, learn what Brent Pfaff '17 enjoyed most about being at Winona State and where he believes his degrees in Accounting and Finance will take him next.
Read about Brent's Warrior Journey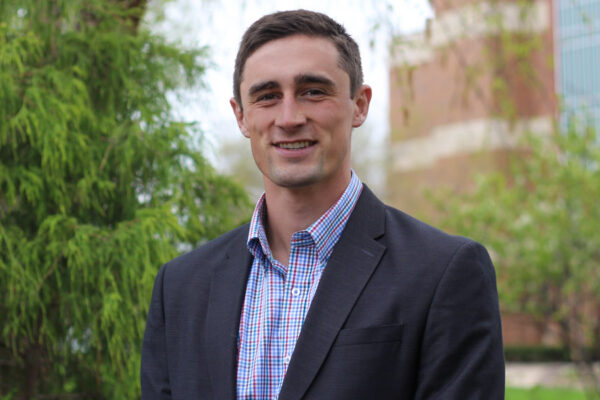 Real-World Training
Beyond the Classroom
Study Abroad
Apply what you learn in the classroom by traveling the world. At WSU, you can earn credit that applies to your degree while exploring the globe.
Learn about the business of health care in Paris, economics in Poland, and the sustainability of international business in Scotland.
Or stay within the U.S. and dive into the influential financial institutions along Wall Street and Main Street in New York City.
Community Partnerships
This major's curriculum is directly influenced by the physical environment.
Winona and the surrounding area comprise a rich variety of thriving accounting firms, businesses, and organizations.
By engaging with our partners, you can participate in internships, network with employers for job shadowing experiences, and practice your skills in solving their real-world dilemmas through case studies and projects.
Campus Engagement
Complement your studies and meet other students who are passionate about accounting through campus clubs and organizations, like the Accounting Association, Beta Gamma Sigma honor society, and the Financial Management Association.
Hear from Accounting Alumni
You aren't just a number in this program, and you're always able to find help in both school and with your future. This program heavily assisted me in getting my desired starting job.
Samuel Nielsen '22
From touring the Timberwolves accounting department to performing mock audits with local businesses, I was able to develop a sense of the opportunities available for a WSU Accounting major.
Natalie Cleland '21
My experience at WSU was great: the Accounting professors were always willing to answer questions and push me toward success.
Mitch Marien '21