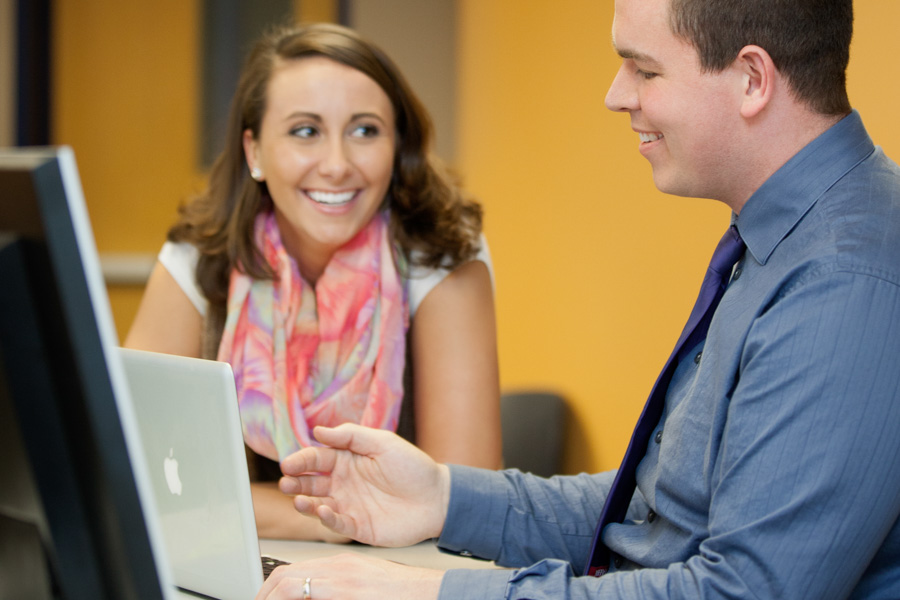 PROGRAM SNAPSHOT

Location: Winona
Starting Semester: Fall Semester, Spring Semester, Summer Session
Program Credits: 70
Total Credits: 120
Raise funds, budget expenses, and spend capital. Develop strategies for people and businesses to achieve their financial goals.
Why Study Finance at Winona State?
The global economy is expanding. Investment levels are increasing. And security offerings are becoming more complex. Combined, these factors spur a high demand for people with financial expertise.
Finance professionals manage portfolios of stocks and bonds for people and businesses.
Finance professionals also consider the risks with certain investments or budgeting decisions, and they investigate the financial health of corporations across industries.
Blend your interests for math and technology with your drive for investments and financial success as a Finance major at Winona State.
This program is available through WSU's Department of Finance. This program is also accredited by the Association to Advance Collegiate Schools of Business (AACSB).
What Will You Learn as a Finance Major?
As a Finance major, you'll manage portfolios for real-world firms and break down complex financial information.
You'll also:
use Excel to solve business finance problems.
track virtual investments in futures, options, swaps, and other derivative securities.
network with industry experts who share what life as a financial professional is like during monthly talks, like Finance@Noon.
Your coursework will prepare you for careers in small or large corporations, banks, government agencies, and other financial institutions. You'll also be ready for self-employment if you want to be your own boss.
Graduation Requirement
Aside from major- or minor-specific requirements, you'll need to complete additional requirements through the General Education Program (GEP) to earn your degree from Winona State University.
Learn More about the GEP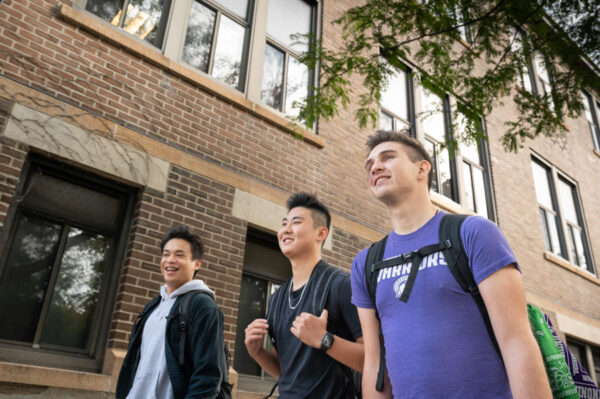 Inside the Classroom
Beyond Campus
Industry Tours
You'll enjoy several affordable tours of key finance workplaces in Minneapolis, Chicago, and beyond.
These visits allow you to expand your network with your peers, Finance alumni, and successful finance professionals within the region.
Past educational visit sites include Churchill Industries, Economics Club of MN, Timberwolves ACC/FIN Panel, Minneapolis, Fed., and Minnesota Bankers Association.
Internships
Many Finance majors complete an internship before they graduate, although it isn't required.
Internships often open doors for networking and future employment opportunities.
You could find yourself interning in firms like Edward Jones, Fastenal, IBM, Kohl's, Kohler, Northwestern Mutual, Target, and U.S. Securities & Exchange Commission.
Study Abroad
Apply what you learn in the classroom by traveling the world. At WSU, you can earn credit that applies to your degree while exploring the globe.
Learn about the business of health care in Paris, Poland's economics, and the sustainability of international business in Scotland
Or stay within the U.S. and dive into the markets and influential financial institutions along Wall Street and Main Street in New York City.
Hear from Finance Alumni
The Finance program taught me that nothing in my life and career is out of reach. No problem is too difficult—it's just a matter of putting in the work to understand how to solve it.
Austin Huppert '21