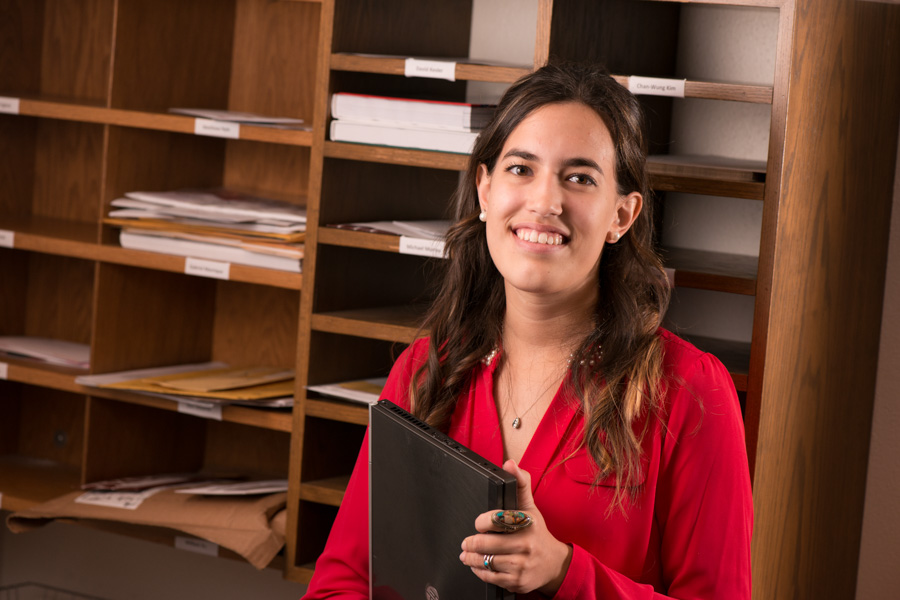 Human Resource Management
Bachelor's, Degree Completion
PROGRAM SNAPSHOT

Location: Online
Starting Semester: Fall Semester, Spring Semester
Program Credits: 42
Total Credits: 120
Attract and motivate talented staff. Create positive work environments. Help an organization become more efficient.
Why Study Human Resource Management at Winona State?
Human Resource Management extends beyond processing payrolls and benefits, handling trainings, and resolving disputes.
Human Resource professionals are essential to an organization's success. HR professionals prevent ineffective employment and management practices from costing businesses money.
HR managers and specialists also:
match employees with the right experience to the right jobs
recommend changes, so companies achieve their financial goals
ensure an organization complies with local, state, and federal laws
advise on human resource issues, like equal employment opportunity
Enhance your decision-making skills with the Human Resource Management online (HRMT) degree completion program at WSU. This program is available through the Department of Business Administration.
This program is also meant for students who have already completed general education requirements. Students who are well suited for the Human Resource Management online degree completion program include working adults, parents, and distance learners.
The HRMT online degree completion program is aligned with the Society for Human Resource Management's (SHRM) standards.
What Will You Learn as a Human Resource Management Major?
As a Human Resource Management major, you'll develop a knowledge base in job analysis.
You'll also:
understand the standards for compensation and benefits calculations
get hands-on practice managing people in different types of organizations
know how to recruit and screen people for job interviews in a wide range of industries
use training and development programs to improve employee morale and daily operations
Your coursework will prepare you for careers in the human resource departments of corporations, government agencies, unions, and other private and public organizations.
Graduation Requirement
Aside from major- or minor-specific requirements, you'll need to complete additional requirements through the General Education Program (GEP) to earn your degree from Winona State University.
Learn More about the GEP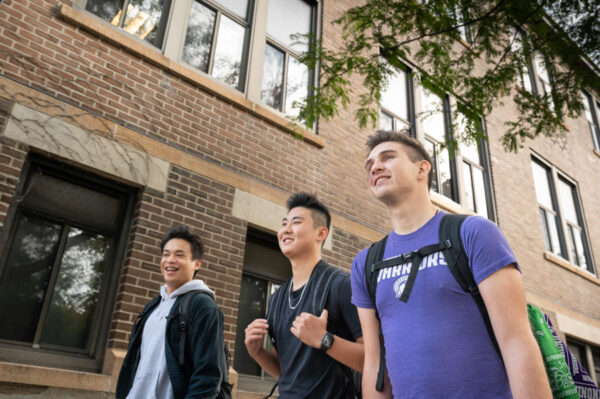 Not F-1 Eligible
This program does not meet F-1 visa requirements for international students.
However, more than 90% of Winona State's majors and programs meet F-1 visa criteria.
Learn More about International Services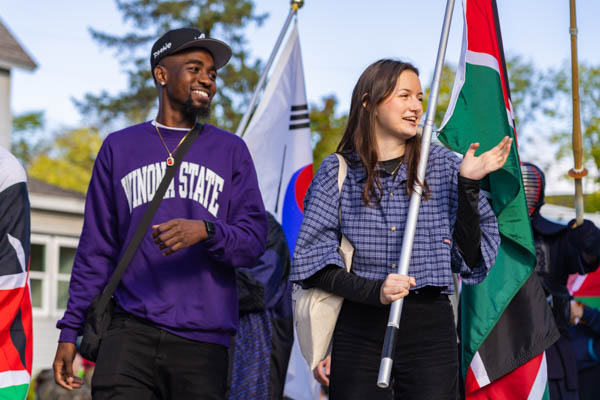 Hear from Human Resource Management Alumni
What drew me to this program was the flexibility it provides with work. This program has also helped open new doors toward my career path.
Austin Keller '22
The classes that were offered—and even more importantly, the relationships I made with fellow classmates and professors—have helped me define my present and future goals within my career.
Isla Jacobson '22
Having the flexibility to complete my coursework on my own schedule was crucial to my eventual success.
Luke Nilles '22
This degree has given me the confidence to assert what I've learned, grow into roles of higher responsibility, and gain unmatched autonomy in my position.
Grady Rider '21