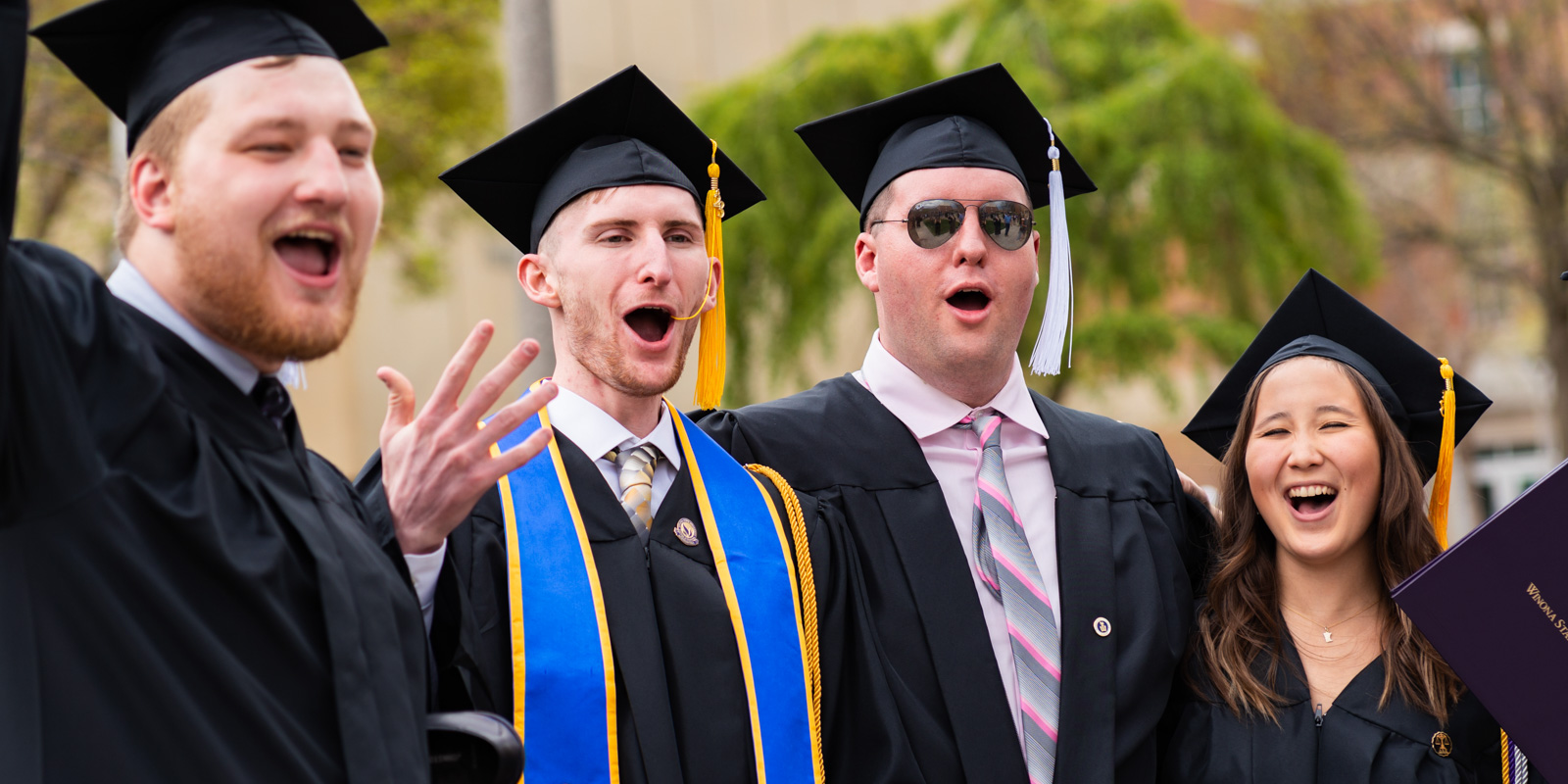 TRIO
The TRIO program helps eligible students reach their goal of graduation and gain a lifetime of confidence.
Meet with a TRIO Advisor
The TRIO program is a community of support for first-generation students, students who come from income-eligible families, and students with documented disabilities.
TRIO Student Support Services (TRIO-SSS) and TRIO Student Ability Services (TRIO-SAS) advisors meet with you 1-on-1 to encourage you and advise about course selection, career exploration, and much more.
Learn more about the services you can get through TRIO.
TRIO is funded by a federal grant and connected to the Educational Opportunity Association (EOA). The EOA hosts educational opportunities and provides scholarships to Midwest students.
Other Support Resources
If you're not eligible or were not accepted into the TRIO program, there are many other campus resources you can use.
The Warrior Success Center is a great place to start. This team offers advising, career services, access services, and tutoring to all WSU students.
Contact the Warrior Success Center at warrior_success_center@winona.edu or stop by Maxwell 314 to find out how they can help.
Here's the free services TRIO provides to help make your success at WSU possible.
You've made it to WSU, but perhaps you're unsure of your next steps. Or maybe you need some help figuring out what you'll do once you graduate.
TRIO can help you answer these questions and more through:
Academic advising
Help navigating college life
Exploring major and minor options
Mapping a graduation plan
Preparing for graduate and professional programs
Writing resumes and cover letters
Skill development and career exploration
Mental wellness resources and programs
Want to get better grades and better understand course material? Tutoring Services can make a difference in helping you learn course content and different study strategies.
TRIO Tutoring means that you'll meet one-on-one with an advisor to figure out the resources that best help you, such as:
Individual tutoring
Study skills
Organizational skills
Time management coaching
Test anxiety strategies
See your TRIO advisor  to sign up for individualized tutoring.
If a tutor for one of your classes doesn't exist, talk to your TRIO advisor and they can help you find a tutor who fits your needs.
It's important to learn how to manage your money and make wise financial decisions.
TRIO can help you understand financial decisions you'll make in college including:
Using the financial aid system and completing the FAFSA
Budgeting and money management skills
Learning how to spend wisely and build savings
Applying for scholarships
TRIO offers a monthly financial wellness newsletter and financial workshops throughout the year.
Another great resource to build your money skills is WhichWay, an online money management toolkit geared toward college students.
It's not unusual for college students to change their major or be undecided. Your TRIO advisor can be a great resource if you're feeling unsure or thinking about a different major.
Exploring options can be a healthy way to be sure you're earning the degree that's best for you.
Your TRIO advisor provides help with:
Understanding options for majors at WSU (and beyond)
Learning how to explore options and research the right information for you
Choosing "exploratory" classes to help with major selection
Getting to graduation is the goal, but it's also important to plan for what comes next.
It's good to talk about options for after graduation with your TRIO advisor, so you can start planning early.
Want to start a career right away? Thinking about a graduate degree?
Know your options with post-graduation advising on topics such as:
Resume writing help and getting acquainted with Handshake and other job search tools
Understanding graduate school options and help researching schools
Help with graduate school application process
Preparing for graduate school entrance exams (such as the GRE, LSAT and GMAT)
TRIO offers workshops and events to help students improve their academic and life skills. As a TRIO student, you can attend any and all events, which are free!
Workshop topics cover how to improve your personal, academic, and career success. Past programming topics include:
Academic workshops on notetaking, test taking, and study skills
Student leadership events
Money management
TRIO educational trips
Student retreats
Cultural enrichment opportunities
Personal wellness events
You can also find academic workshops and skill topics in the TRIO Toolbox on D2L.
TRIO also provides opportunities for cultural enrichment experiences that expose students to programs they may not otherwise participate in—often in partnership with other WSU departments.
Student Leaders Club
The TRIO Student Leaders Club is a way for you to develop leadership skills, meet other TRIO students, and prepare for your future.
The TRIO Leaders Club sponsors social events and activities throughout the year where student leaders come together for food, fun, and skills building.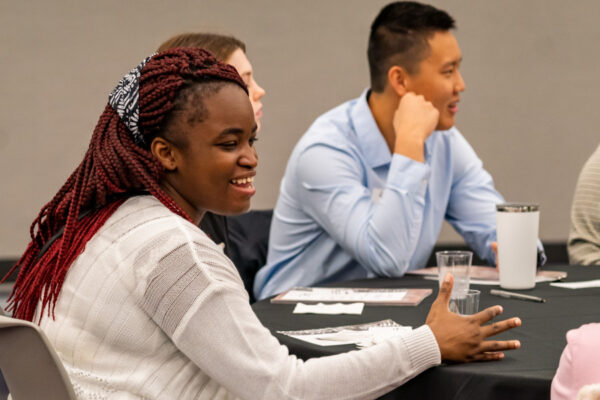 The TRIO Student Leaders Club meetings cover leadership topics like:
Leadership skills development
Effective communication skills
Resume building
Social connections
Volunteering opportunities
Find the latest meeting times on TRIO Facebook and Instagram pages or talk to your TRIO advisor.
Summer Connections Program
Get familiar with Winona State's campus and the Winona community before your first semester, and experience life in a residence hall with roommates before move-in day.
TRIO eligible students are invited to join our 5-day Summer Connections program on July 19-23, 2023.
This program is jam-packed with campus activities, academic sessions, community events, cultural experiences, and guest speakers.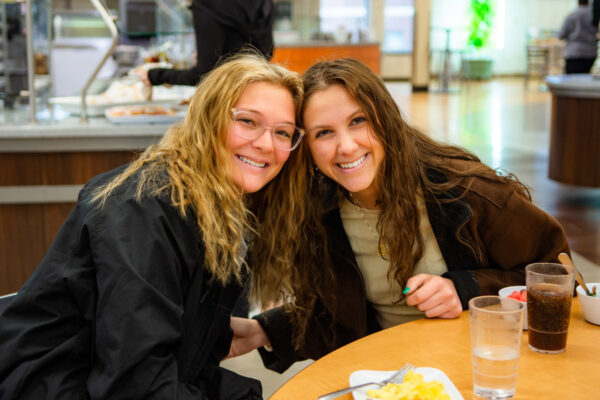 Through a series of on-campus workshops and fun activities within the Winona area, Summer Connections helps our students:
get connected with TRIO and WSU
learn insider tips and tricks for college success
make new friends
build self-confidence
To learn more about this opportunity, contact TRIO at studentsupportservices@winona.edu or 507.457.5465.
Meet Our Team
The TRIO team of staff and student workers are here to help you succeed and feel like you belong at WSU.