Business Administration
Bachelor's, Degree Completion
PROGRAM SNAPSHOT

Location: Online
Starting Semester: Fall Semester, Spring Semester
Program Credits: 33
Total Credits: 120
Change career paths or advance in your current role. Manage and improve operations. Help businesses run smoothly.
Why Study Business Administration at Winona State?
Some say it takes a village to raise a child—we argue it takes a village to run a business.
Business administration professionals work behind the scenes to organize activities that align with an organization's mission and goals.
Business managers also:
create and monitor records
maintain supplies, equipment, and spaces
recommend changes to improve operations
track employee morale and technology use patterns
Hone your management skills with the Business Administration online (BUSO) degree completion program at WSU. This program is available through the Department of Business Administration.
This program is also meant for students who have already completed general education requirements. Students who are well suited for the Business Administration online degree completion program include working adults, parents, and distance learners.
What Will You Learn as a Business Administration Major?
As a Business Administration online major, you'll learn behavioral and technical approaches to managing small and large organizations.
You'll also:
get practice allocating individual, group, and organizational resources
know how to budget, organize, plan, hire, direct, and manage people within various industries
use technology to develop management information systems
Your coursework will prepare you for careers in management and administration in all types of businesses within the private, non-profit, and public sectors.
Graduation Requirement
Aside from major- or minor-specific requirements, you'll need to complete additional requirements through the General Education Program (GEP) to earn your degree from Winona State University.
Learn More about the GEP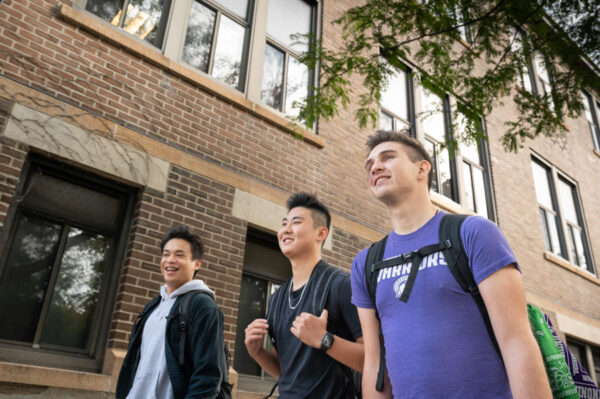 Not F-1 Eligible
This program does not meet F-1 visa requirements for international students.
However, more than 90% of Winona State's majors and programs meet F-1 visa criteria.
Learn More about International Services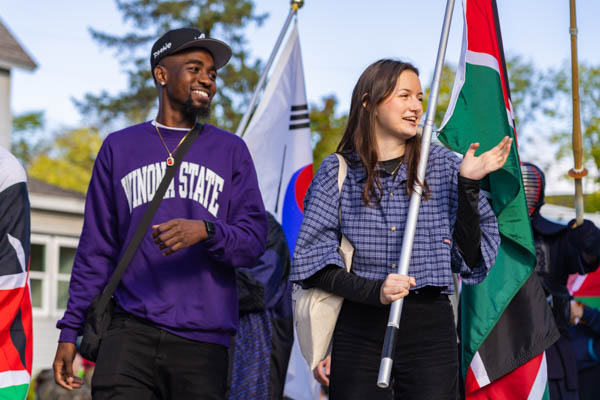 Hear from Business Administration Alumni
This program was very flexible for me and where I was at with my career. The professors and administrators taught me what I needed to know to take the next steps in my career.
Jordan Miller '22
I chose this program because it's nationally recognized and will help differentiate me in the job applicant talent pool.
Luke Fritze '22
I was drawn to this program because I was in search of a degree that could lead to multiple career paths. If I hadn't finished my degree online, I wouldn't be in the position at my current job that I'm in right now.
Anthony Rasmussen '22
Knowing how businesses big and small operate is important to work efficiently for either myself or for organizations.
Holly Denzer '21