Costs & Insurance Billing
WSU Health Services bills most major insurance companies and charges low rates for clinic services to ensure affordability for students.
There is no payment at the time of service. We bill through insurance first, and any remaining charges are placed on your student account.
All charges may be submitted to insurance, with the coverage dependent on your plan. Call your insurance company's customer service number to obtain best coverage possible with WSU Health & Wellness Services.
If you have any questions on billing procedures, call 507.457.2297 to speak with the WSU Health Services insurance coordinator.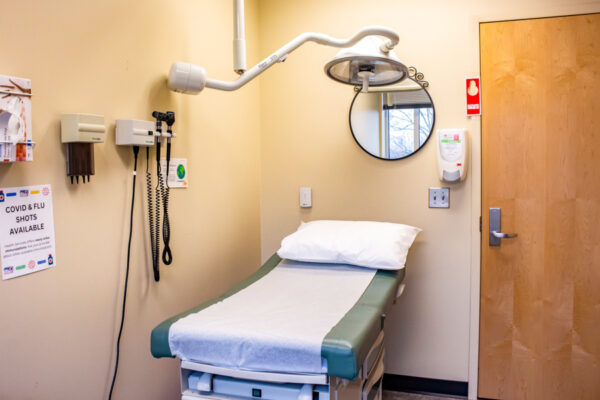 Guide to Health Insurance
Health insurance is one the more confusing parts of being an adult. This guide will give you all the basics you need to know.
If you have insurance, please bring a copy of your medical insurance card to your appointment.
If you do not have insurance, then you can expect to see the full cost of service on your student account.
| Services & Procedures | Cost |
| --- | --- |
| New Patient Appointments | $203 - 443 |
| Established Patient Appointments (15-30 min) | $120 – 293 |
| Annual Physical Exam | $323 - 353 |
| COVID Testing | $180 for the test, $65 for administration fees |
| Nurse-only Appointment (for established patients only) | $60 |
| Allergy Shots | $40-$45 (billed per injection, includes administration fees) |
Over-the-counter medications are not covered by any insurance. These charges may be posted to student accounts.
If you miss an appointment without notifying Health Services in advance, you may be charged a No Show Fee. No Show Fee charges are $10 per occurrence and will be posted to your student account.
Good Faith Estimates
You have the right to receive a "Good Faith Estimate" explaining how much your health care will cost.
Under the law, health care providers need to give patients who don't have insurance or who are not using insurance an estimate of their bill for health care items and services.
You have the right to receive a Good Faith Estimate for the total expected cost of any non-emergency items or services. This includes related costs like medical tests, prescription drugs, equipment, and hospital fees.
If you schedule a health care service at least 3 business days in advance, make sure your health care provider gives you a Good Faith Estimate in writing within 1 business day after scheduling. You can also ask your health care provider, and any other provider you choose, for a Good Faith Estimate before you schedule a service.
Make sure to save a copy or picture of your Good Faith Estimate. If you receive a bill that is at least $400 more than your Good Faith Estimate, you can dispute the bill.
Learn more about healthcare consumer protections and email FederalPPDRQuestions@cms.hhs.gov or call 1.800.985.3059 if you have any questions.
Health Insurance Information
Please bring current insurance information at each visit to Health & Wellness Services.
If you don't have your card, email a picture of both the front and back to tkauphusman@winona.edu. Make sure to include these specific pieces of information:
ID
Group ID
Name of Policy Carrier (what company is the insurance through)
How to Get Health Insurance
The Affordable Care Act requires everyone to have health insurance or be subject to penalties.
If you are a United States resident, you can meet the Affordable Care Act requirement with either of these options:
Coverage under their parent's health insurance policy until age 26
Purchasing coverage through a health insurance exchange, which is an online marketplace to shop for, compare and purchase health insurance coverage
If you choose to use the health insurance exchange, you must obtain insurance through your current state of residency. Here are some options:
WSU offers an injury and sickness insurance plan through United Health Care Student Resources Insurance.
All international students, scholars, and faculty engaged in educational activities are required by Minnesota state law to enroll in the plan.
If you have a sponsoring government plan must show proof of insurance to the student insurance advocate within the first 45 days of enrollment to be considered for an exemption.
For more information on United Health Care Student Resources Insurance, to schedule an appointment or to request insurance information to be sent to you, email Pam Rasmussen at prasmussen@winona.edu or call 507.457.2224.
Insurance Billing
Health Services will bill to your insurance carrier through our billing company, CompuMed.
After insurance has paid its portion, charges will be placed on your student account and an invoice mailed to your billing address detailing the claim and amount due.
You can make payments toward your student account that can be paid online or in person at the Warrior Hub.
Insurance Coverage at Health Services
Coverage for being seen at WSU Health Services (NPI# 1700906633) can be determined by calling your insurance provider and finding out if our clinic is in-network or out-of-network.
If WSU Health Services is out-of-network, you can expect to see all of the charges on your bill
As an out-of-network benefit, you can have your current provider at your home clinic give your insurance company a referral stating that you will be receiving care at WSU Health Services while attending college
Become in-network by switching to WSU Health Services as your primary care facility. Contact your customer service from the number on the back of your insurance card to request this change.
These options are not guarantees of coverage. The best way to determine your coverage options are to call your insurance provider.
For more information on health insurance options or billing, call 507.457.2224 to speak with our health insurance coordinator.