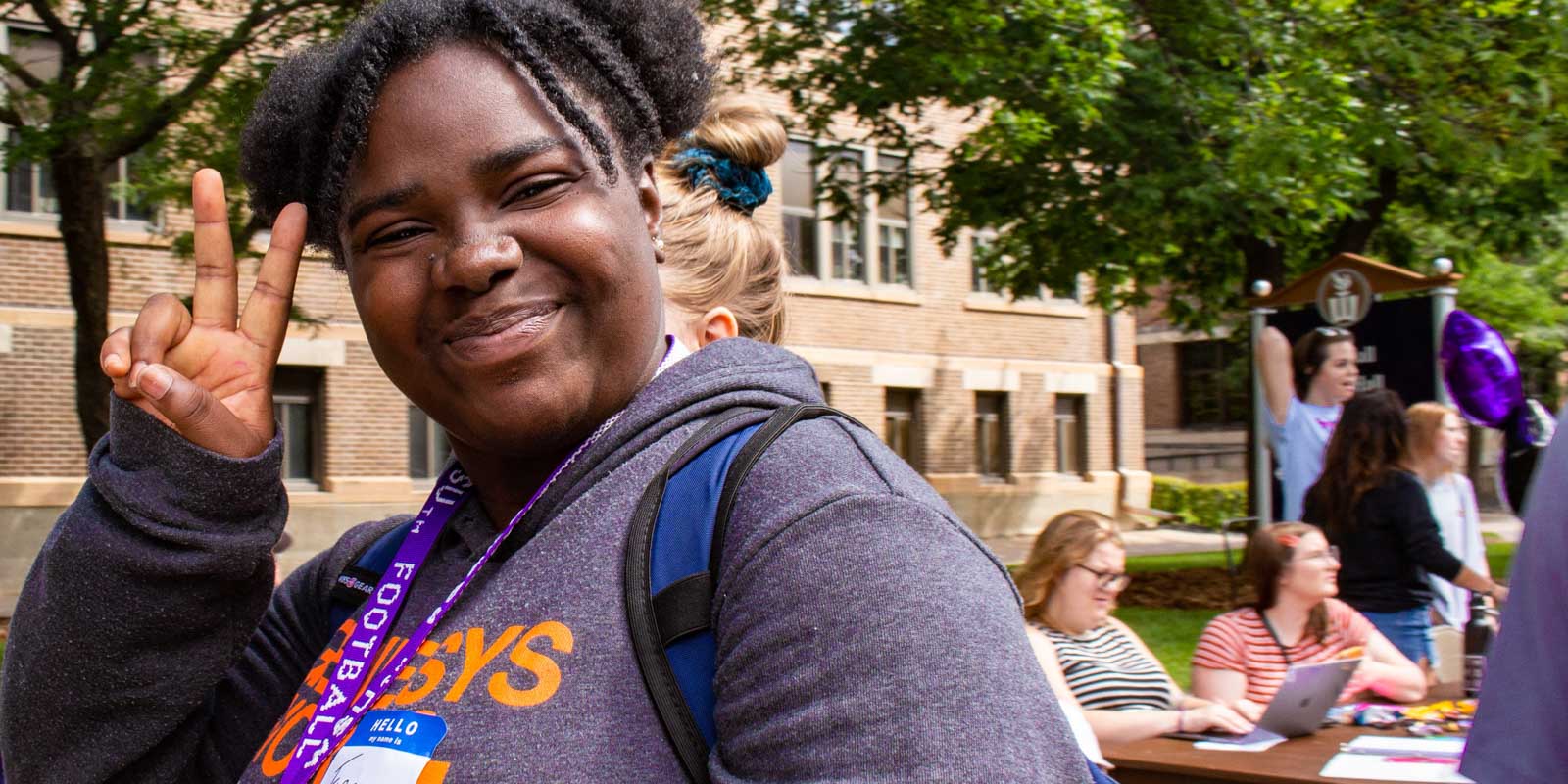 Parents & Families
Your child is starting college, but you never stop being a parent. At WSU, we want to work with you to help your student reach their goals.
As your student transitions into greater and greater independence, your role as a parent certainly changes but doesn't diminish.
Parents are an important influence as they support their student's success, stay connected, and encourage them to take advantage of the many resources Winona State University has to offer.
Attend a Choose WSU Day
Once your student is admitted, come to campus for a Choose WSU Admitted Student Day where you can get more info what the Warrior Life is all about.
Your student can sign up for this event through their My Warrior Life Portal.
Paying for College
Attending college presents many financial decisions for both you and your student.

We have resources and tools to help you make sense of your options and make informed choices while your student attends WSU.
Housing
WSU offers a variety of campus housing options in Winona from traditional residence halls to suite-style living and apartments.

There is no campus housing located in Rochester.
Apply for Housing
It's best to apply for housing as soon as possible to have more choices for room assignments.

The room selection and roommate request processes are completed in your student's Housing Portal.
Move-In Day
Students typically move into their residence halls in late August prior to the start of Fall semester.

More details will be announced in your student's Housing Portal as Move-In Day decisions are finalized.
Help Your Student Be Successful
The best thing you can do is guide your student to set goals, access campus resources, and solve their own problems.
WSU counselor Mick Lynch offers advice to help your student find their way at WSU.
Stay Connected
Here are a few ways you can stay up to date on WSU news, events, and deadlines as well as stay connected with your student while they're attending college.
Take Care of Yourself
It can be tough to send your child off to college.
You're proud of their achievements but perhaps sad to see them all grown up and worried about whether they'll be okay at college.
You can connect with other parents of WSU students on the WSU Family Facebook Page.
There are also resources to help you navigate the transition to being the parent of a college student.
WSU Family Facebook Page